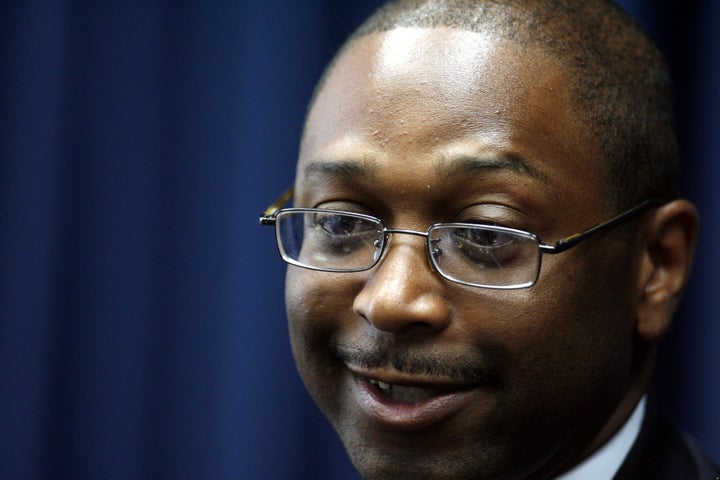 Todd Stroger's staff bent or broke county hiring rules to put supporters on payroll and fire naysayers, according to a scathing report released Tuesday.
A court-appointed hiring watchdog wrote the report, which claims that Stroger's staff would feed job test answers to politically connected applicants would lower minimum job requirements -- with no explanation -- to accommodate those with clout.
"The goal is to hire certain people, and they will take whatever steps are needed to get to that goal," monitor Mary Robinson said in an interview. That attitude has worsened in some quarters since Stroger finished last in a four-way Democratic primary in February, even as improvements were made in other areas, she said.

Recent "flurries of terminations and hirings" involved Stroger-controlled jobs not subject to a federal court order barring the consideration of politics when hiring, firing, promoting or transferring employees, Robinson's report states. Stroger, meanwhile, continues to change the list of jobs that are exempt from that order, the report adds.

"Since losing his primary bid to run for reelection, the president has aggressively used his legal authority to make unilateral exempt hiring and firing decisions to reward supporters and part company with those who were disloyal," the report states.

Some of the Stroger administration's questionable hiring decisions have been well publicized. For instance, after being lame-ducked in his February primary campaign, Stroger hired his campaign spokeswoman, Carla Oglesby, as a deputy chief of staff. Oglesby was briefly suspended for directing a no-bid public contract to her privately owned public-relations firm. But despite ongoing investigations into her conduct, Oglesby is back at work collecting her $120,000-a-year paycheck.
The report outlines many more examples of hiring indiscretion. For instance, Stroger tried to push six hires past Robinson, who was appointed by a federal judge to monitor the county's hiring practices, by claiming that they were emergency positions. Three of those six hires, Robinson found, were connected: one worked at Oglesby's firm, one was an alderman's wife and one "had been a paid financial adviser to Stroger's campaign," according to the Sun-Times.
In a separate instance, three politically connected candidates for painters' jobs won out over much better-qualified candidates, who the report described as "star participants in an internship program."
The list, needless to say, goes on.
Meanwhile, Robinson reports, those who turn against the administration are often summarily fired without explanation. For instance, a friend of one of the whistleblowers in the Oglesby case was summarily and inexplicably dismissed.
"It's not a revolving door. The president said a long time ago people who don't live up to the job performance, he's going to replace them," said Stroger spokesman Eugene Mullins. "He's president until December 2010, and he's going to continue ensuring good people are running the county."

Still, pressure on Stroger's hiring practices forced him to withdraw one clout-heavy nominee -- his 2010 campaign manager, Vincent Williams -- from consideration just hours before the report came out.
Stroger will almost certainly be replaced in 2011 by Toni Preckwinkle, the Democrat who beat him in February's primary.
Calling all HuffPost superfans!
Sign up for membership to become a founding member and help shape HuffPost's next chapter