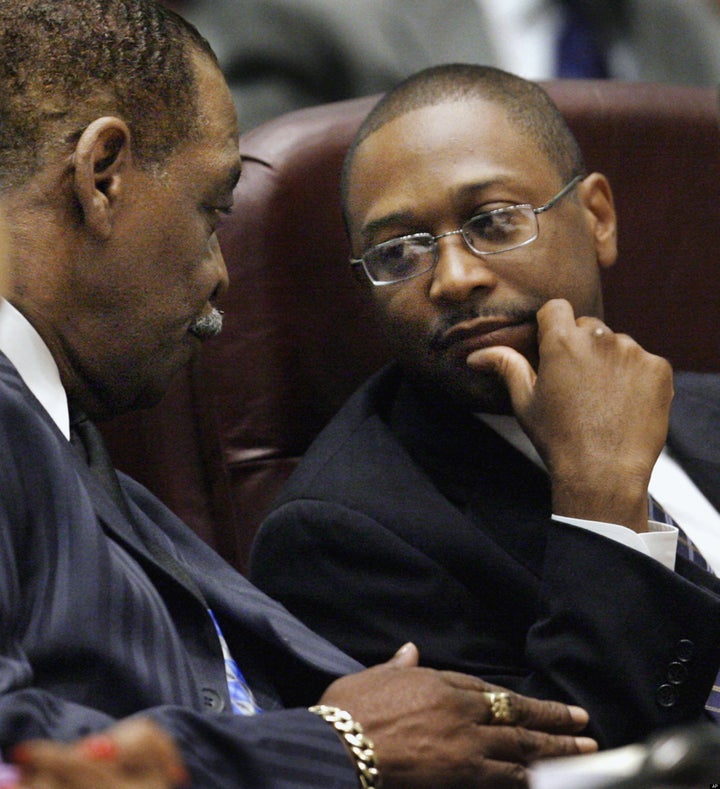 With more than one out of 10 Chicago-area workers unemployed, you would think federal money for job training would be put to good use. But mismanagement at yet another Cook County agency has cost the county millions of dollars in job-training funds.
The Cook County Board President's Office of Employment and Training, or POET, failed to spend $2.7 million in federal funds, which were then revoked, according to documents obtained by the Chicago Tribune.
An audit of the office revealed so many problems, in fact, that the state is planning to hire an executive to wrest control of the program until board president Todd Stroger's term ends in December, the Tribune reports.
POET has long been dogged by scandals. In 2008, three of its employees were charged with conspiring to "siphon more than $2 million from banks and taxpayers for sham training," as the Chicago Sun-Times reported. A former financial manager, Shirley Glover, was sentenced to four years in prison for embezzling more than $100,000 from the program.
Two months ago, lame-duck president Todd Stroger appointed Art Turner, a state representative, to run POET. The $110,000-a-year position, which Turner is expected to vacate when incoming president Toni Preckwinkle takes office, may still be applied to Turner's pension, guaranteeing him a six-figure taxpayer-funded income for the rest of his life.
And the Project Shield program, a highly controversial initiative spearheaded by Stroger, secured nearly $50 million in Homeland Security grants, but has been riddled with technical problems and cost over-runs.
The report about POET is nothing new, either. In the years between 2003 and 2008, the program returned $8.3 million in grants, which could have been used for job-training programs.
In typical Stroger fashion, the administration's response was to lash out at its critics, as the Tribune reports:
The administration is asking for a hearing on the issues, blaming the state for many of the program's problems.

The Stroger administration accuses the state of improperly withholding funding, forcing the county to spend millions of local tax dollars, and of wrongly blocking access to a key computer system. The state also improperly took back $2.4 million from a different pot of money and gave it to other job training programs in Illinois, the county wrote in response to the state.
Stroger's office wrote to the Trib that they still hoped POET would "meet and surpass" its goals. But with the state moving to take control of the program, it seems that others are not as confident.
Related
Popular in the Community