Tourists near Sicily took the ride of their lives last week when they boated right up to the Stromboli volcano, which had its first major eruption in five years.
We didn't know it was possible to boat so close to a natural monster like this -- but now that we're informed, the experience is going straight to our bucket list.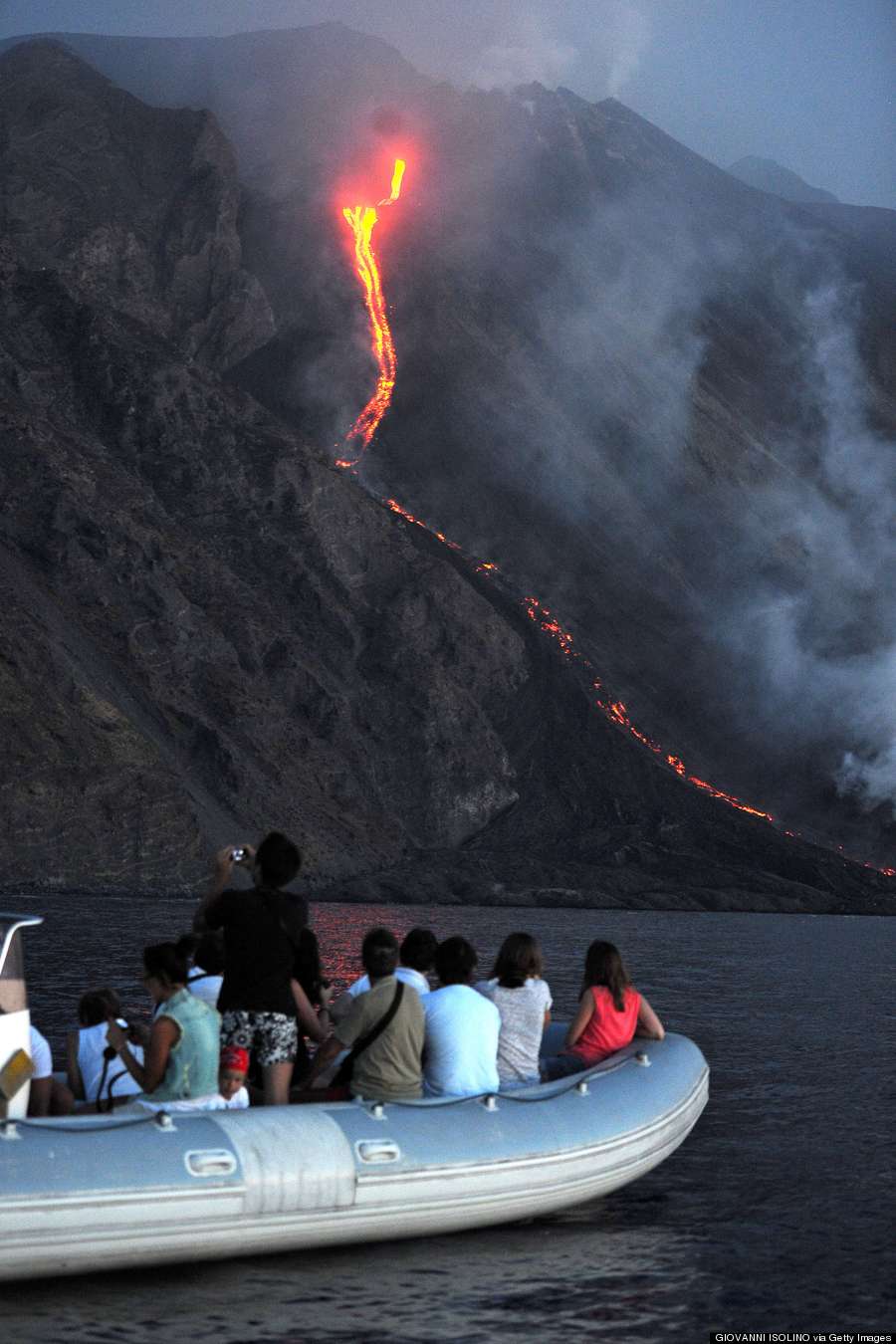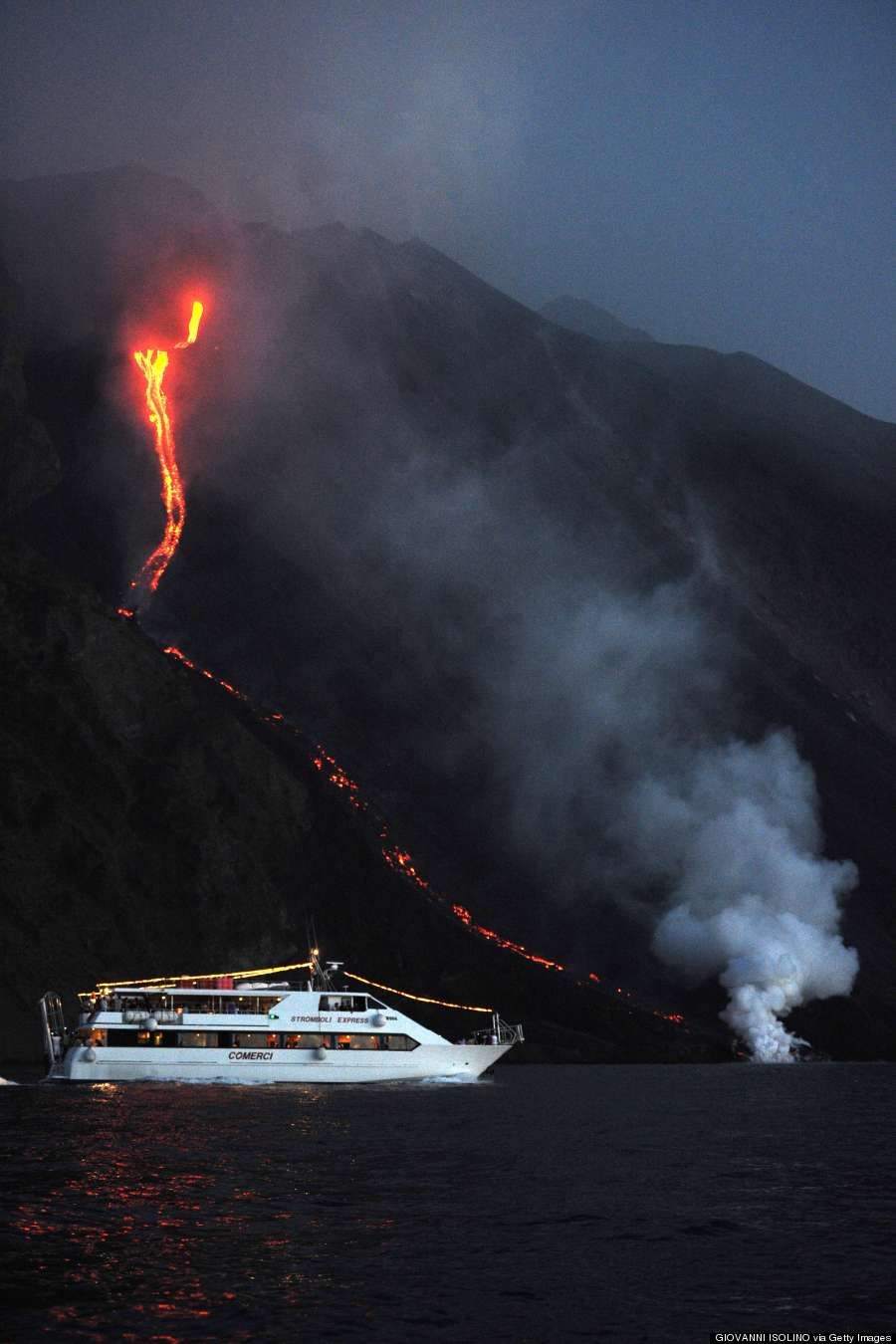 On a nighttime boat tour of Stromboli, you'll usually see lava trickling from the volcanic island off Italy's southwestern coast. Tours were cancelled for a few days during this weekend's bigger eruption, but they were expected to resume this week, the Daily Mail reported.