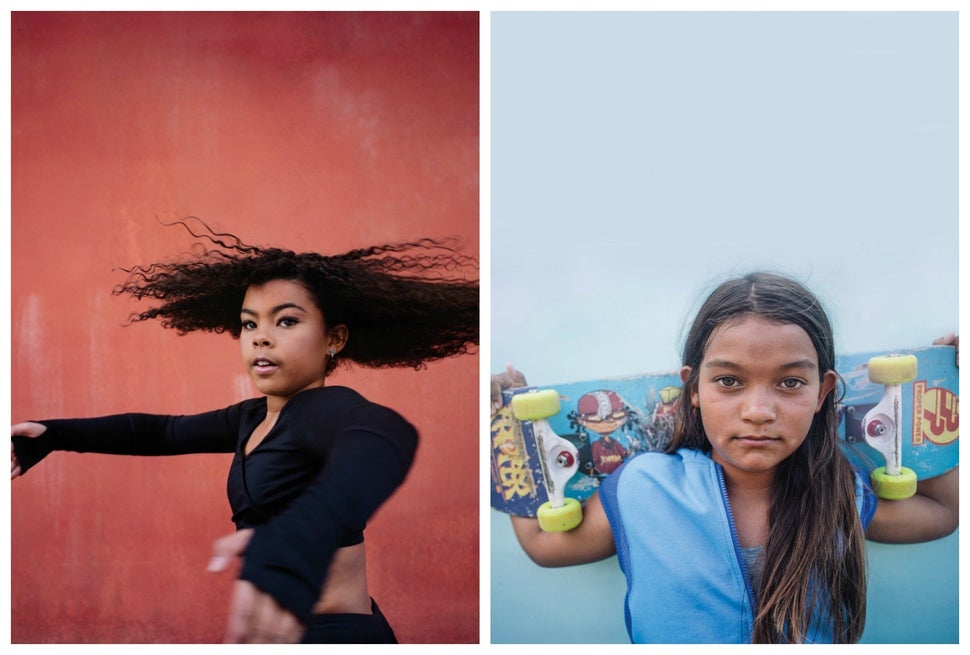 A girl holds her skateboard behind her back, flexing her arms. Another does a spin, her hair splaying in all directions. Both pictures contrast the knobby-kneed, docile image of girlhood proliferated online and in magazines. Although these portraits of meekness are everywhere, it wasn't hard for photographer Kate T. Parker to seek out and capture portraits of strength; all she had to do was take pictures of girls in their natural habitats, pursuing their passions.
"I tried very hard to be a fly on the wall and capture their true spirits," Parker told HuffPost in an interview. "I was getting a window into their lives and usually shooting them doing the thing that they are most passionate about, the things that they loved the most." 
Parker began taking pictures of young female subjects after she noticed that her favorite images of her daughters — Ella and Alice — were those that weren't posed, and therefore didn't conform to the gendered expectations kids face from an early age. 
"I was photographing them every day and noticed that the images that were strongest and most meaningful to me were the ones where the girls were being themselves, whatever that was at the moment," Parker said. "Dirty, feisty, silly, sassy, angry, funny, loud, and louder. They didn't need to pose a certain way, or smile for the camera, or brush their hair to be beautiful."
Parker said that growing up playing sports — and going on to play soccer at an elite level — allowed her to escape presumptions that she should act and appear a certain way. But she emphasized that sports are just one of many ways girls can express their true selves.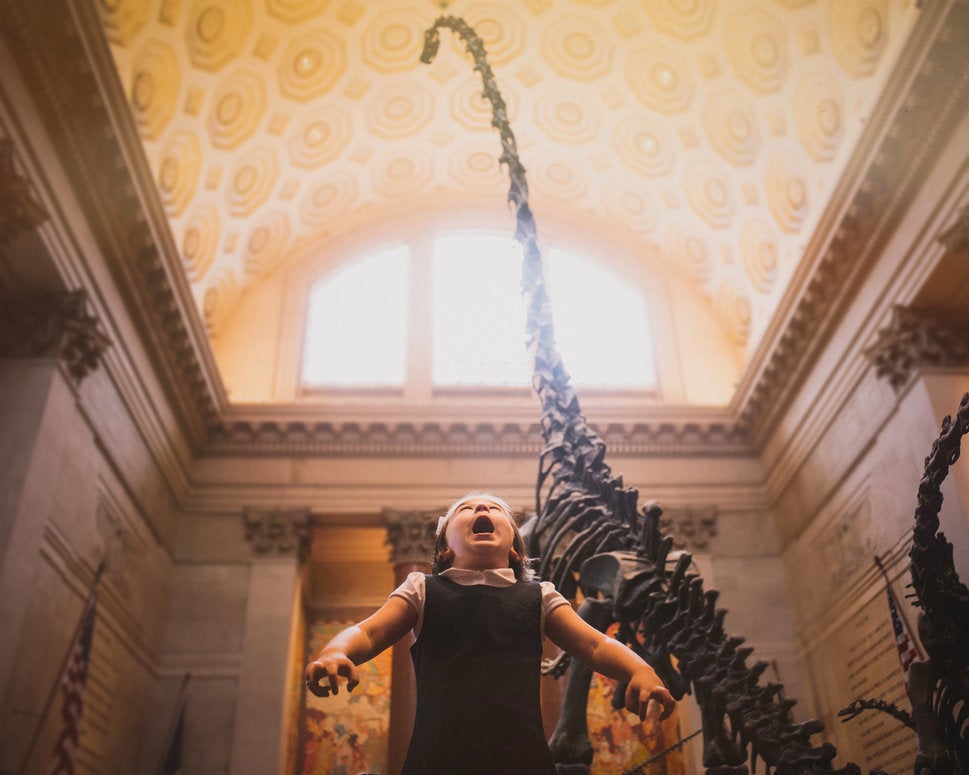 In one of her portraits, a young woman slides through a track-and-field sandbox; in another, a toddler roars like a dinosaur in a museum, surrounded by excavated bones.
"It's a message that bears repeating," Parker said. "Because while every generation of girls is dealing with a similar scenario, what is new and what is different about this generation of young girls are the pressures they face — mainly from the internet and social media — to look, act, and be a certain way."
Calling all HuffPost superfans!
Sign up for membership to become a founding member and help shape HuffPost's next chapter
BEFORE YOU GO
PHOTO GALLERY
Girls Protesting Around The World