All the moms at my son's school have been gushing about the Cat & Jack line for kids since Target released it last summer. Now there's an additional reason to love the brand: their "Strong Like Mom" T-shirts that are grabbing the attention of feminist moms everywhere.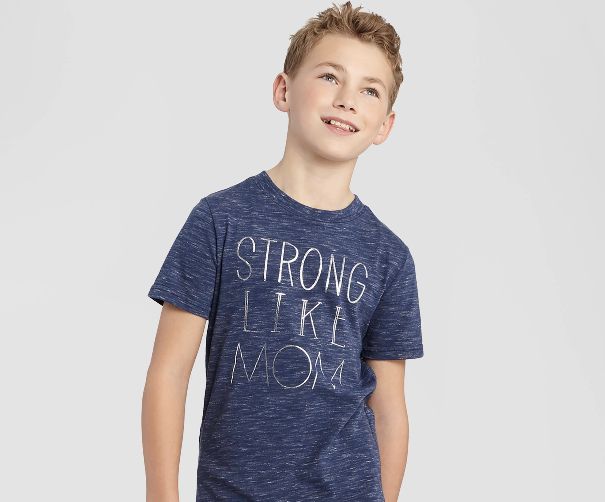 That's right. Strong... Like Mom. Not like Dad or any other boy. Strong like a girl.
The shirt (and onesie) has even given life to a #stronglikemom hashtag on Instagram, where you can find thousands of photos of kids rocking the slogan, which comes in both boys' and girls' versions.
The T-shirt is a breath of fresh air for parents amidst the gender normative "trucks for boys, ponies for girls" aesthetics we usually see in children's clothing.
While it would be nice if there were no difference between the "boys" and "girls" line at all from this brand, both include other inspiring messages and explore themes of space, technology, creating change, kindness, friendship, and athletics.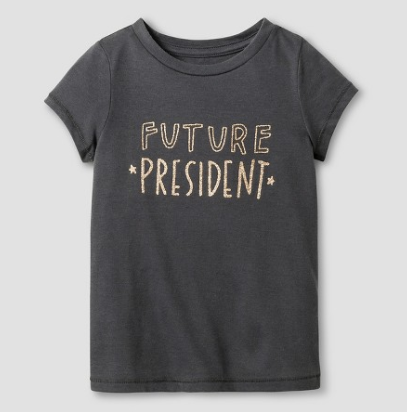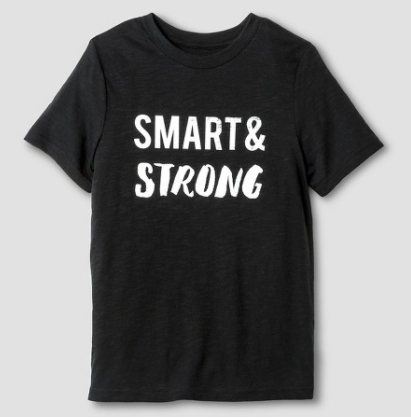 For babies, there are onesies (talk about a clothing option that doesn't need to be gendered) that say "My Dad Reads To Me," and "Boss Lady."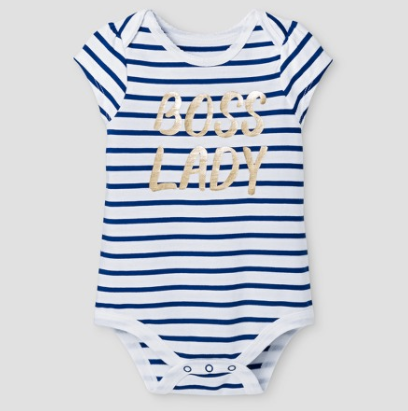 Oh, and it's not too late to join the club and purchase the "Strong Like Mom" shirt ... for $6.
As if moms didn't love Target enough. (Seriously, what is it ABOUT that place? It's got a power over me.)
Related