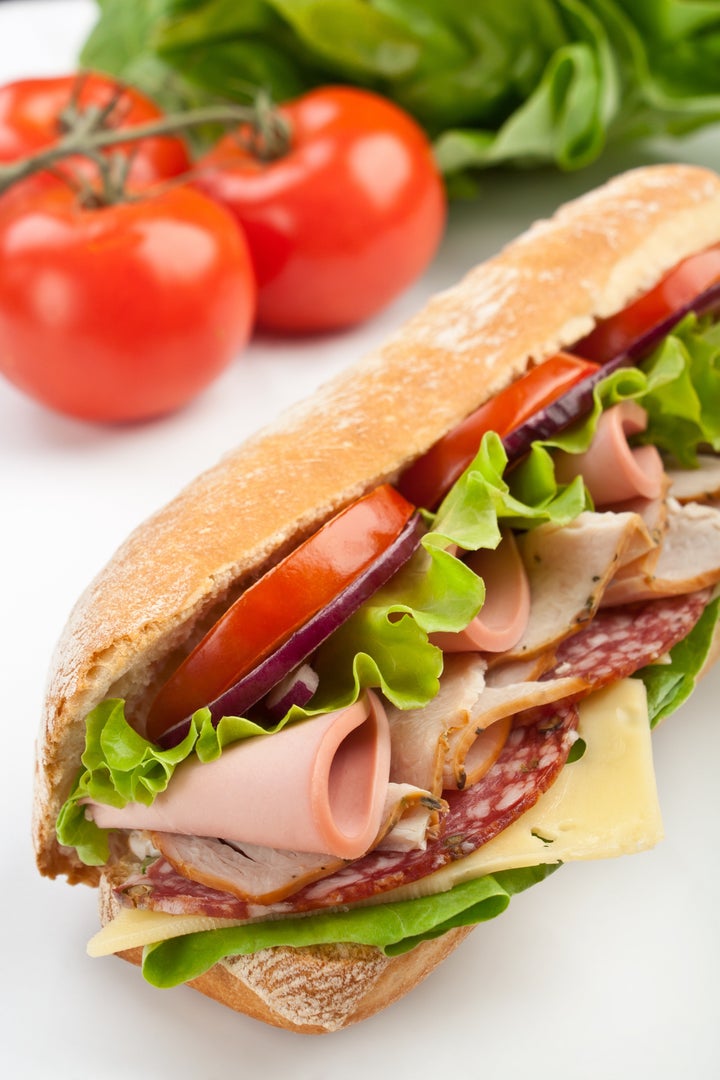 Last week, on a glorious not-too-hot summer day, Quentin and I took a trip out to the North shore of Long Island. The trip's purpose was for car servicing, but my real goal was a deli sandwich expedition with some downtime at the beach. After dropping off the car, we sampled fairly standard but tasty breakfast sandwiches at Cold Spring Plaza Deli before exploring the lovely surroundings bathed in sunlight.
Following a relaxing hour or so baking in the sun, the most important part of the day arrived: selecting the ideal deli in a region known for its delis. After much consideration, I decided that Huntington's gourmet Italian spot Mr. Sausage would be the perfect place to satiate my craving for a hero piled high with Italian meats and cheeses.
From the moment we entered, I was utterly captivated. The hanging legs of meat, endless cans of imported Italian goods, and the thrum of Italian soccer on the radio enticed me, not to mention the live ravioli-making occurring in the center of the shop.
I began snapping pictures and soon struck up a conversation with Mr. Sausage's proprietor, Sal Baldanza. Laced with a light Calabrese accent, he described the osso bucco-filled ravioli that he and his twin Rocco were carefully preparing as I eagerly watched.
He then showed me around the store, while telling me of his 30 years in the U.S.--all of them spent in Huntington's surrounding areas.
He ushered me towards one of the numerous deli counters, which held a stack of his very own cookbook "Delectable Italian Dishes for Family and Friends." As I perused the beautiful prepared foods, in-house cured meats, and many more authentic Italian items I knew I'd be back as soon as possible.