One of my most treasured keepsakes from my father is a letter he wrote me from the hospital. I was six or seven, and in his letter of just a few sweet sentences he told me that he would be away for a while and that it was up to me, his oldest son, to look after my mother and younger brother. He did not seem sick to me and I could not understand why he had to go away at a time when I was struggling with the nearly impossible-to-learn skills of long division and how to catch and throw a baseball.
Several years later, as a fifteen year-old completely baffled by the much more bewildering tasks of how to talk to girls and read my own emotions, my mother explained that the place where my father stayed for a month or so those years before was a mental hospital. Many years after that, my father revealed that he had been diagnosed with what was then called manic depression.
Even in an era when mental health problems were ruinously stigmatized, no one who knew my father would have called him mentally ill. To all appearances he came back from the hospital the same man he was prior to his "nervous breakdown." He continued to launch and develop business ventures, pursued his many creative interests, championed unusual and offbeat causes, and in his later years painted, fished, read the New York Times and was always up for a vigorous debate. He faced challenges of mental health for much of his life, experiencing intermittent bouts of depression and struggling with anxiety which was at times quite limiting. But I never once thought of him as someone who suffered from a mental illness.
Several members of my family over multiple generations have faced similar challenges of mental health with varying outcomes. It is no coincidence that I took a job at Laurel House, Inc., started a program for cognitive remediation called Thinking Well, and launched a mental health website for families, www.rtor.org. But it was totally unforeseen that I would in the later stages of my career discover something to explain my father's and other family members' remarkable resiliency in bouncing back from serious problems of mental health. That discovery was cognitive health, a concept that was brought to my attention by Dr. Alice Medalia, founder of the Neuropsychological and Educational Approach to Cognitive Remediation (NEAR) and a pioneer in psychiatric rehabilitation.
I have written about NEAR and other cognitive therapies in my blog The Family Side. To summarize, NEAR uses individualized drills and group bridging sessions to improve people's functioning in targeted areas of cognition such as attention, memory, and problem solving. In starting a NEAR-based program at Laurel House I saw how cognition can be the key to recovery for many people living with serious conditions such as schizophrenia, depression and bipolar disorder. This led to a startling revelation about my own family and upbringing: strong thinking skills, combined with an active lifestyle, engagement with others and occasional treatment, are what enabled my father to have such a productive, satisfying life, free from the stigma (if not the effects) of mental illness.
I cannot say what might have happened to Bill Boll had he left the hospital in the 1960s and not immediately returned to work, raised a family, started many businesses, and learned to use the Internet in his retirement so he could go on reading the Times and continue to hone his considerable skill at polemics. All I know is that he did those things and had a good life to show for it.
Only recently have I come to understand how his experience shaped my own long-held views on mental illness and recovery:
Diagnoses do not define us. We define ourselves in our feelings, thoughts, and behavior.
Recovery is real. For every person diagnosed with a serious mental health disorder, there is always the possibility and the hope of having a life worth living.
Treatment works. Recovery does not mean never needing help again. My father sought clinical care for his condition when he felt he needed it, which was not very often. But for nearly his entire life he engaged in forms of self-care, such as a daily yoga practice, walking his dogs, and maintaining a healthy diet. Other people may need ongoing treatment and support to maintain their recovery.
It is strange that I would wake up one morning and write this story without even realizing that the night before was the seven year anniversary of my father's death. Only after I had finished did I understand what my emotional mind was up to, feeling a deeply missed presence in my life. I suppose that is also an example of self-care, something we all need to practice in our lives.
Follow me on Twitter @JaywBoll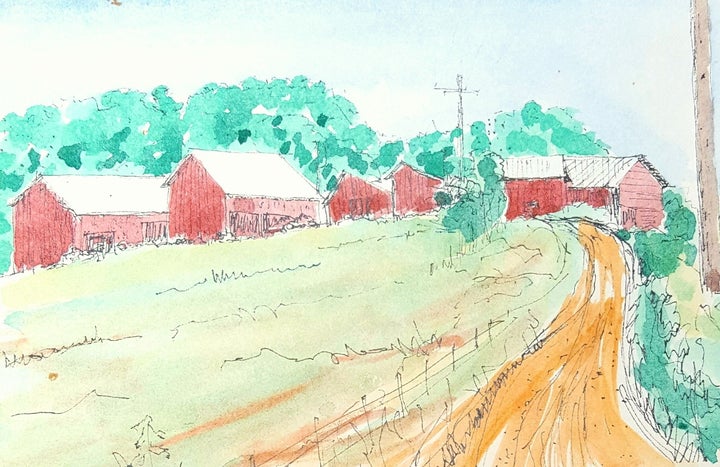 Popular in the Community