 Summer Wilson couldn't believe her eyes when her mother, Deanna, handed her a journal written more than 15 years ago -- a diary that she never even knew existed. As Summer leafed through its pages, reading line after heartfelt line, it quickly became apparent that the journal was all about her and how she almost died.
"I don't remember any of it, of course -- I was just a baby," says Summer, who was born with an illness so grave that she almost didn't make it. "But I could see how stressful it was for my mom. It's heavy on your heart when you read about what your parents were going through, and the stress it was putting on the family."
"But the more I read, the more I wanted to thank them for taking care of me, and tell them how grateful I was to be alive."

*
Summer's story began in February 1997. She had arrived five-and-a-half weeks premature, an exceptionally pretty baby, with large eyes and a sweetly shaped faced.
But something was terribly wrong.
"She had this thing growing out of her forearm that was as big as her head," her mom told me last week. Her hometown doctors identified it as a tumor, and within three weeks it had doubled to almost one-quarter of Summer's five-pound birth weight. It was also aggressive, having already broken through the skin.
Then came the shocking news. Although Summer's doctors were not able to diagnose the precise nature of the mass, they knew it was deadly -- and their recommendation to Summer's parents was terrifying.
"They said that, in the best-case scenario, they'd probably need to amputate her arm, and that we'd be lucky if she survived six months," Deanna remembers. "Everybody had pretty much given up on her. They told us that we should take her home and love her."
Though devastated, Deanna refused to give up on her baby girl and became a one-woman research team -- scouring the internet, poring through medical journals and calling children's hospitals across the country, desperate to find someone who could help.
Physicians finally identified Summer's mass as stage-three hemangiopericytoma, a malignant tumor so rare that only nine cases of it had been documented in the country. Even worse, all of the doctors and oncologists with whom Deanna consulted said the same thing -- that the disease was largely a mystery, with no known cure.
"Nobody was willing to take a premature newborn with this disease they knew nothing about," Deanna says. "Nobody even wanted to try."
But then someone recommended to Summer's parents that they contact St. Jude Children's Research Hospital, which not only specializes in treating catastrophic childhood diseases, but whose scientists vigorously pursue those cases that continue to mystify doctors around the world. The St. Jude team told Deanna that Summer's tumor was very rare, but they would try to treat her.
"Those were the most hopeful words I had ever heard," Deanna says -- "that they would try."
Text continues below slideshow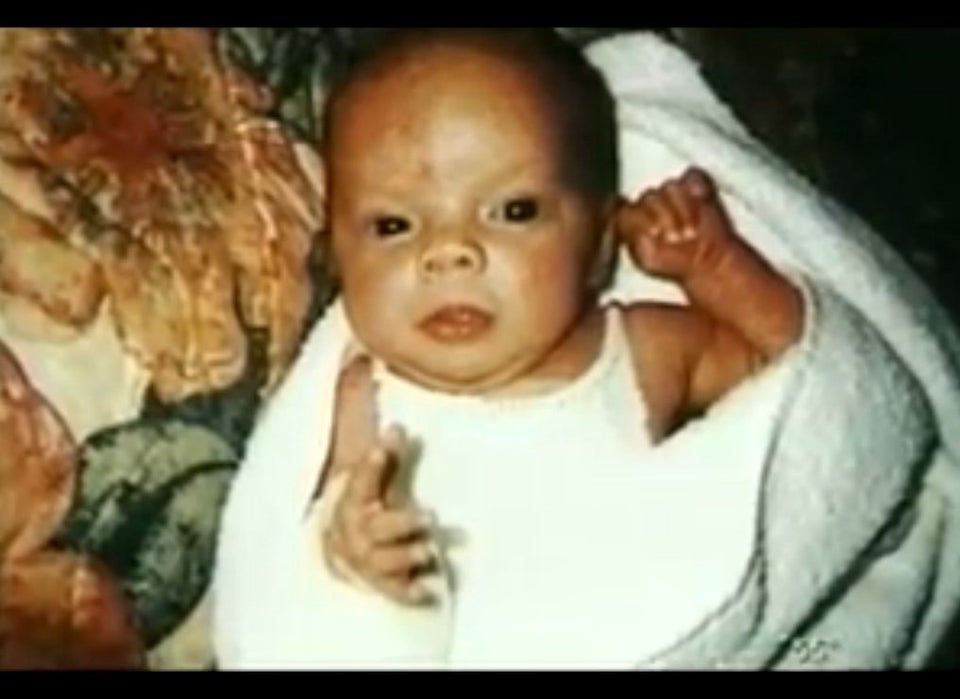 The Summer Wilson Story
The doctors' first priority was to save Summer's life by removing the tumor. But they were also determined to try to save her arm.
Summer began chemotherapy treatments when she was just five weeks old -- on what would have been her due date -- and endured the brutal regimen of cancer-fighting drugs. Within three months, the tumor had "melted" to half its size. That progress allowed doctors to remove the rest surgically, a three-hour procedure that required the utmost care in order to preserve the vital nerves and tendons and arteries that would hopefully permit Summer the normal use of her arm.
Deanna was initially worried when her fragile child awoke from surgery. Her arm was intact, but Summer had no movement in her fingers, and no one could say for sure if her hand or arm would be normal, or if she might have been better off with a prosthetic arm.
So the waiting game began. "We let her heal, and let her grow a bit," remembers Deanna, "then waited to see what would happen."
What happened is that Summer got better. As a result of the tireless work of St. Jude doctors and scientists, the perseverance of Summer's parents, and the remarkable resilience of the little girl herself, today Summer is more than 10 years cancer-free. At age 15, she is an energetic and outgoing high school student; and though her arm has some limitations, she takes it all in stride.
"My left arm is stronger because it makes up for what my other arm can't do," she enthusiastically told me. "My body has learned to do things differently." As a child, Summer had given herself simple, incremental goals to help her triumph over any setbacks from her life-threatening condition, like swinging on the monkey bars with both arms -- and today, she is no less fearless. Her sports resume has included such vigorous activities as horseback riding, gymnastics and tennis. She's even ridden on a zip-line.
"And if there's anything I can't do, like carrying something," Summer says, "my closest friends are very catering to me. They say they're all so happy I'm still here, that they never think twice about lending a hand."
Summer's personal victory has had a huge impact on children everywhere: St. Jude doctors and scientists now apply what they learned from her case to other children who are afflicted with the same disease. According to Summer, this learning process never ends. "That's one of the great things about St. Jude," she says, laughing. "Whenever I go in for my annual checkups, they ask me a ton of questions. They're always doing research."
But beyond the science, beyond the medicine, beyond the indelible memories -- both wrenching and joyous -- this chapter in the life of an ordinary family has yielded powerful lessons.
"What I took away from Summer's recovery," reflects Deanna, "is that if you've got a child with some catastrophic illness, trust your instincts. If you're not comfortable with the answers you're getting, keep looking, because someone out there has the answer you need."
As for Summer, who dreams of one day becoming a psychologist or oncologist, she looks back at her near-brush with death philosophically.
"Learning about what I went through has made me more humble," she says. "It's taught me that life can be taken away from you at any moment. I think about that a lot -- about how lucky I am to be here. There are so many kids who die every day from cancer that I feel really blessed to be here, and I don't take that for granted. Life's too short, and you can't really fuss over the little things. It's so important to stay positive."
As Deanna proudly told me, "Summer is a very compassionate child with a heart of gold, and I think that's because every year since she was a baby, we have made those trips to St. Jude. Imagine that -- she's been there every year of her life. That had an important impact on her. She has seen other children there fighting for their lives, as she did. And that has connected her to something larger than herself."
Related
Popular in the Community