Throughout 2016, the 4 members of our Youth Leadership Hub team have been working together to make grants in their communities that will ensure a better future for young people in the US. 
Each of these community-based changemakers has a different background - whether that is community resiliency and education, literacy programs, educating young people through the arts, or connecting young people to environmental issues. However, in the 20 grants that they have made there is a common thread - community. Whether they are funding library programs, environmental education, or workshops and skill trainings, these projects are rooted in community - they are volunteer led and run, and they bring people together to share in nurturing our young future leaders. 
Each of the 13 projects below tells the story of committed, visionary people working in their own communities. Now a part of The Pollination Project network, they are connected to a global community of over 1800 people like them, and will receive the support and mentorship that will help their work flourish. 
Dante Mack, Dartmouth Chapter of Give More HUGS , Hanover, New Hampshire, USA. Dante will use this grant to establish a chapter of book drive and literacy program Give More HUGS at Dartmouth College. He plans on having various events including book drives, HUG stands, bake sales, and going out to schools and helping children locally. This project will not only benefit children who receive books and education but also provide Dartmouth students with an opportunity to volunteer and get involved.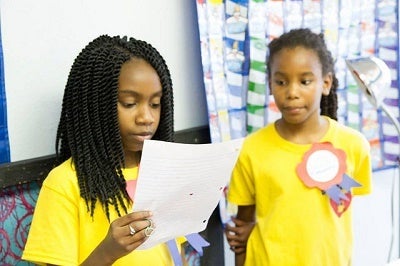 Luz O'Leary, Permaculture Treasure Hunt Project, Oakland California, USA. Luz and The Creative Liberation Network will use this seed funding to initiate a pilot design project, with youth taking the lead role on the design team, of a permanent scavenger/treasure hunt in Oakland for members of the East Bay community to explore themes of eco-social justice and spirituality. 
Gabby Zuniga, Multicultural Library, Los Angeles, California, USA. The Parent Volunteer Committee of City Language Immersion Charter School has decided to organize a project where they bring multicultural books and educational curriculum and resources into the school. By developing a library that houses books representing various cultures, the students can broaden their worldview and appreciate the beauty of cultural diversity.
LeCarlos Maple, My Future Brighter, Los Angeles, California, USA. The My Future is Brighter Project allows young boys to participate in weekly workshops and programming designed to enhance their leadership skills and encourage a positive lifestyle through a curriculum that includes financial literacy workshops, gang prevention, and social issues, dress for success, social issues and more. By targeting multiple middle schools within a community the My Future is Brighter Project is able to reach many inner-city boys.
Doree Collins, KIDS R.E.A.D. Under the Tent, Temple, Texas, USA. The mission of the Un-Included Club is to create a positive learning environment that fosters improved self-confidence and self-esteem. Children are empowered to be un-included from illiteracy, bullying, childhood obesity, drugs and alcohol, and giving up. They provide a variety of projects to support youth development, including their KIDS R.E.A.D. program. Standing for Kids Reading for Encouragement, Action and Discovery, these three words encouragement, action and discovery fill the need that our youth have to grow into healthy, confident readers and leaders.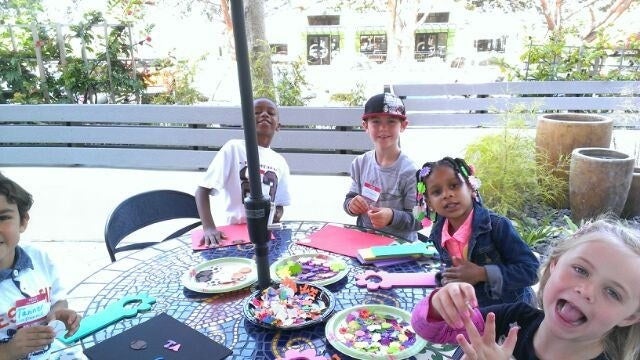 Alexa Levy, Permaculture Action Days Outreach to Youth, San Francisco, California, USA. Alexa, who works as a full-time educator and volunteers for this work in addition to her efforts in the classroom, is working to organize Action Days, one-day events designed to co-create a sustainable and regenerative world by actually taking action. She will use the funds to design and implement activities and outreach materials for kids and youth, to bring in a broader audience and engage youth in these important activities. Alexa is focusing on curriculum that values the permaculture principles of "earth care, fair share, people care.
Dominique Kohl, Upside Down Paper Crown, Austin, Texas, USA. The mission of Upside Down Paper Crown is simple, help students realize their own power by connecting the heart, body, and mind in the learning process. Dominique's vision is for children to learn that understanding how they feel when they are learning is just as important as comprehending the academic subjects. Dominique implements curriculum and resources, such as yoga mats, weighted blankets, and sensory tools to have students participate in learning how to connect their emotions to learning.
Cierra Haynes, The Elevation Club, Los Angeles, California, USA. The elevation club is a program designed to help young people develop self-love, confidence, respect, and self-discipline. Cierra has a vision for a safe space that will allow these youth to develop their creativity, imagination, and confidence through role-playing exercises, self-expression, reflection, and trust building among their peers. When life is tough, it is so easy to turn inwards and become isolated, but Cierra plans to help them build strong peer relationships and to help them learn that by supporting each other they will ultimately be stronger, happier, and more prepared for the future.
Danae Young and Destini Richardson, "The Man in the Mirror" School Tour, Compton, California, USA. Drawing on their experiences growing up in Compton, these young women have launched a tour through 29 of LA's inner city schools which will address key issues facing their peers. Using dance, rapping, singing, and skits to engage and educate students, the tour is specifically designed to unify students across lines of race, class, and gender so that they may be stronger together as they face gang violence, sex trafficking, bullying, and drug and alcohol issues. By breaking down the perception of negative behavior as 'cool', Danae and Destini want to help their peers emerge as young leaders and to support them in their bright futures.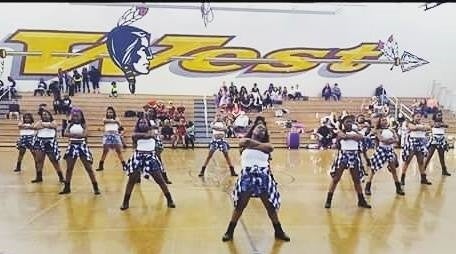 Ivy Jefferson, Pathwaves 2 Success, Compton, California, USA. Pathwaves helps to inform, educate, and nurture high school student-athletes by providing access to collegiate support and financial education, helping them navigate scholarships and access the resources that are available to them, and teaching them how to live independently. By serving as mentors and guides at the beginning of their college journey Ivy Jefferson and her team are helping these young people set themselves up for successful futures and transforming lives.
LaKieya Patterson, Building Blocks 4 Families, Los Angeles, California, USA. Building Blocks 4 Families, is a newly launched initiative which focuses on helping families facing trauma, loss, and behavioural challenges to reunify and become more resilient together. Through supportive services which include parenting workshops for the children and families, LaKieya believes that by giving families the skills that they need to understand themselves, they will be empowered to create change within the dynamics of the family relationship. Working with other organizations and community centers, she plans to bring her educational yet inspirational workshops to families across the Southern Los Angeles area.
Vanessa Raditz, Connecting Queer and Trans Houseless Youth in San Francisco to local community gardens, San Francisco, California, USA. Half of the 6,000 houseless youth in the San Francisco Bay Area are LGBTQ+. Many of these youth are fleeing situations of abuse and neglect, and now face new violences while houseless in the city. Through this grant from the Pollination Project, the Queer Ecologies Project will be starting a series of workshops to connect queer and trans houseless youth in San Francisco to urban gardens in order to support physical, mental, and spiritual healing.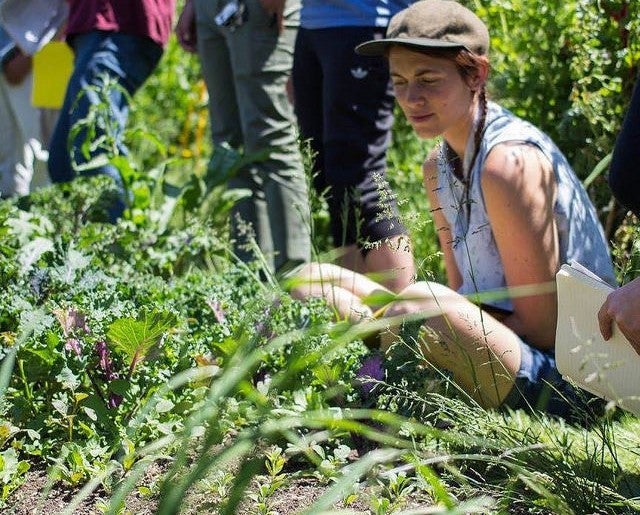 Rosanne and David Crump, Literacy Plus Project, Austin, Texas, USA. In Austin, Texas, Rosanne and David Crump of the Literacy Plus Project are giving children in Title I schools their own books. Through donations, workshops, and community events they foster a love of reading starting at a kindergarten level. Many of the students that they serve have little to no access to books during vacations, and the Literacy Plus Project is a vital bridge between schools and the children's homes, giving them something to cherish while providing opportunities for them to keep learning during long breaks from school.
Are you as inspired as us after reading about these global changemakers? Do you have an idea rooted in bringing peace and justice to all things? We accept grant applications every day of the year. We love learning about projects all across the world and cannot wait to hear about yours!
Calling all HuffPost superfans!
Sign up for membership to become a founding member and help shape HuffPost's next chapter
This post was published on the now-closed HuffPost Contributor platform. Contributors control their own work and posted freely to our site. If you need to flag this entry as abusive,
send us an email
.