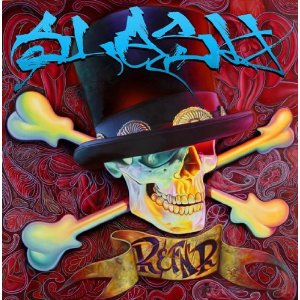 With NIN's drummer and Jane's Addiction's bassist in tow plus rock royalty the likes of Chris Cornell, Kid Rock, Dave Grohl, Motorhead's Lemmy Kilmeister, The Cult's Ian Astbury, and many more soop-uh-stahs, Slash's first solo album amazingly shows continuity and showcases expert co-songwriting despite all of the musical influences involved. Producer Eric Valentine helps keep the fracas focused, Slash making it clear it's his record every time his guitar rips away from the tracks and their guests.
However, despite its being a solid release, this is old school metal, and it can sometimes get a little too reliable. For instance, the first track, "Ghost," goes exactly where you think it will, the music being more like a friend that's got your back than one that will make you push your boundaries. Ozzy's vocal on the initially pretty "Crucify The Dead" sounds a little aged (or like some cross between a pronunciation-challenged Donald Fagen and Joe Walsh), then becomes the Osbourne we loved when the track loads-up with harmonies and power chords. Fergie sounds especially hot on "Beautiful Dangerous," and Kid Rock shows his Daughtry influences (wait, that's the other way around) on "I Hold On."
"Starlight" and its miles of Myles Kennedy is pretty enough, probably even a potential single, and Lemmy's "Doctor Alibi" is pretty crowd-chant conscious at its chorus. "Saint Is A Sinner Too" likes Zeppelin very much, and "Nothing To Say"'s 32nd-note guitar drills are impressive. But the best piece of rock is ""Watch This" with lots of Slashiness and Dave Grohl, though the most modern rocker seems to be a toss-up between "We're All Gonna Die" (with Iggy Pop's rude little line "Gee, I really like your t**ts") and "By The Sword" whose blues-soul playing and Britty vocal almost evokes George Harrison or at least Chris Bell until it hits the high notes. It's what you might expect from a Slash album, but it might have been better for him to give his fans--and himself since he deserves it--a little more than what they could imagine.
Start Here: "Watch This," "By The Sword" and "Saint Is A Sinner Too"
1. Ghost - with Ian Astbury
2. Beautiful Dangerous - with Fergie
3. Nothing To Say - with M Shadows
4. Crucify The Dead' - with Ozzy Osbourne
5. Promise - with Chris Cornell
6. By The Sword - with Andrew Stockdale
7. Doctor Alibi - with Lemmy
8. Saint Is A Sinner Too - with Rocco De Luca
9. Watch This - with Dave Grohl and Duff McKagan
10. I Hold On - with Kid Rock
11. Gotten - with Adam Levine
12. We're All Gonna Die - with Iggy Pop
13. Starlight - with Myles Kennedy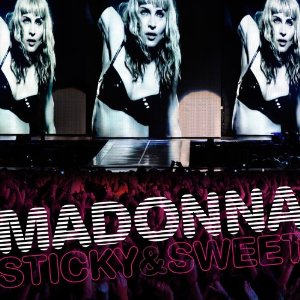 Madonna - The Sticky & Sweet Tour
Live Nation proudly presents Ms. Ciccone Ritchie and her Buenos Aires show in ultra-super-high-def. Music, nay, the world, will never be the same. Right? Not exactly, though this is one of the most enjoyable concerts of her seemingly thirty or so live releases. She's still sexy, assertive, funny, the party girl, an actress, controversial (perverted also applies), and about ten other things that add up to her being one of the greatest entertainers of our time. This new magnify-every-pore presentation proves all that and more as it accentuates muuuuuch more than the positive. But how high is high now seems to be the point when what might be preferable would be something exactly opposite of her constant galactic spectacles.
Offering a great tracklist (at least the DVD portion) that includes the newly-energized "La Isla Bonita" (that, too often in the past, has sounded like an air travel ad) and "Don't Cry For Me Argentina" (that seemingly had every single South American on their feet, or at least the video presents it that way), Madonna ruled that nation during her concerts more memorably than Hugo Chavez currently does Venezuela.
The DVD is the most important component of the CD/DVD pair, it also including behind the scenes footage of the tour. On the other hand, you can dance, you can vogue, or you can just get stupid with the CD, it reducing the adrenalized concert experience about 20 levels down to normal. There's nothing really more that can be said except that after this release, anything shy of performing before every citizen of China and India simultaneously in 4D will feel like a let down.
Start Here: "Get Stupid Medley," "Like A Prayer" and "Devil Wouldn't Recognize You"
CD
1. Candy Shop Medley
2. Beat Goes On Medley
3. Human Nature
4. Vogue
5. She's Not Me
6. Music
7. Devil Wouldn't Recognize You
8. Spanish Lesson
9. La Isla Bonita
10. You Must Love Me
11. Get Stupid Medley
12. Like A Prayer
13. Give It 2 Me
DVD
1. Intro-The Sweet Machine
2. Candy Shop Medley
3. Beat Goes On Medley - with Kanye West
4. Human Nature
5. Vogue
6. Die Another Day
7. Into The Groove
8. Heartbeat
9. Borderline
10. She's Not Me
11. Music
12. Rain/Here Comes The Rain Again
13. Devil Wouldn't Recognize You
14. Spanish Lesson
15. Miles Away
16. La Isla Bonita Medley
17. Me Darava/Doli Doli
18. You Must Love Me
19. Don't Cry For Me Argentina
20. Get Stupid Medley
21. 4 Minutes - with Justin Timberlake and Timbaland
22. Like A Prayer
23. Ray Of Light
24. Like A Virgin
25. Hung Up Medley
26. Give It 2 Me
27. Credits
plus
Behind the Scenes Bonus Footage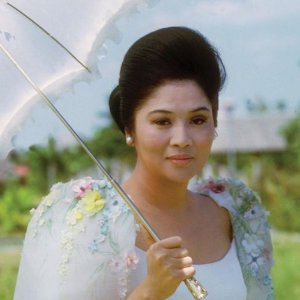 David Byrne & Fatboy Slim - Here Lies Love
Never has a woman with an obsession for shoes been so thoroughly obsessed over. This is either genius or a pathology, so we'll go with both since we're talking about David Byrne and Fatboy Slim's latest, Here Lies Love, a tongue-in-chic, two CD nod to the Philippines' amazingly self-indulgent Imelda Marcos (you're not tripping, it's true). It works so well and so strangely--especially with guests like Steve Earle in the role of Ferdinand Marcos--that you'll wonder why it's never been done before. Well, no you won't, but actually, it was. This disco party that never hit the clubs was Byrne's would-be theater piece that kind of previewed at New York City's Carnegie Hall (and Australia) in 2006. And although at times it's a smidge too close to Evita, it avoids Webber clichés as it explores alleged pathos without insulting the South Pacific.
But why disco? What, you don't remember? Not surprisingly, Imelda was fascinated with the beats, couldn't get enough, even having a disco installed in the palace, complete with a mirrorball and, reportedly, hundreds of dancing diplomats when they arrived to the country on missions. Fatboy Norman Cook's dance beats combined with Byrne's latin of late are a set of satin sheets that all participating artists should have been honored to sing over or be sampled on. And pushing the artsy, Imelda's own words are used throughout.
The talent gathered here was spot-on, check out some of the rest of this party's gate list: Kate Pierson, Sharon Jones, Cyndi Lauper, Sia, Tori Amos, Allison Moorer, and St. Vincent and My Brightest Diamond who might shine the best of all, though Byrne's vocal on "American Troglodyte" (on which he plays America) happily takes one back to the days of the Talking Heads. Regardless of everything mentioned, two great reasons to buy this double disc beyond its Phantom Of The Paradise kitsch: Steve Earle and Martha Wainwright. (Sorry, no mention of the shoe collection included.)
Start Here: "American Troglodyte," "A Perfect Hand," "Here Lies Love," and "Order 1081"
Disc 1
1. Here Lies Love - with Florence Welch (as Florence & The Machine)
2. Every Drop Of Rain - with Candie Payne & St. Vincent
3. You'll Be Taken Care Of - with Tori Amos
4. The Rose Of Tacloban - with Martha Wainwright
5. How Are You? - with Nellie McKay
6. A Perfect Hand - with Steve Earle
7. Eleven Days - with Cyndi Lauper
8. When She Passed By - with Allison Moorer
9. Walk Like A Woman - with Charmaine Clamor
10. Don't You Agree? - with Roisin Murphy
11. Pretty Face - with Camille
12. Ladies In Blue - with Theresa Andersson
Disc 2
1. Dancing Together - with Sharon Jones
2. Men Will Do Anything - with Alice Russell
3. The Whole Man - with Kate Pierson
4. Never So Big - with Sia
5. Please Don't - with Santi White (Santigold)
6. American Troglodyte
7. Solano Avenue - with Nicole Atkins
8. Order 1081 - with Natalie Merchant
9. Seven Years - with Shara Worden (My Brightest Diamond)
10. Why Don't You Love Me? - with Tori Amos & Cyndi Lauper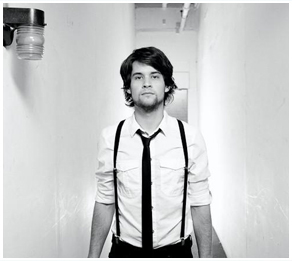 "This isn't the end. We're just getting started. The road stretches on and on and on, we're moving again..." - from "You In The End" by Matt Hires
Every once in a while, a new recording artist comes along that is so unassuming and sincere that it's almost disorienting. Last year, Atlantic's F-Stop Music label released a debut album by Tampa, Florida's Matt Hires titled Take Us To The Start. It fell under the radar at the time of its release, but not before having its fair share of songs placed in popular television shows like Grey's Anatomy, Private Practice, and the much-hyped Cougar Town. Luckily, the album has not yet run its course (remember that John Mayer's Room For Squares took a good year or so before breaking), and the label smartly has refused to throw in the towel. F-Stop continues to promote this surprisingly engaging gem as Matt takes on yet another leg of his endless tour.
Mike Ragogna: We have quite a few questions to get through, but let's get the most important one out of the way first. What's up with the Tampa Bay Buccaneers?
Matt Hires: Oh man, I don't know. I just know that they haven't been doing so hot, that's about as much as I can tell you.
MR: When I was young, you know, before you were born, I lived in Tampa Bay for a while when they were a great team.
MH: Tampa's very much a football city, like everybody here is all about the Buccaneers. But, yeah, the last couple of years, they haven't been doing so hot.
MR: Since this interview already is Tampa-centric, what was it like growing up there?
MH: I feel like I had a fairly normal childhood. I spent a lot of time at the beach and stuff, being so close to the Gulf, and I was home-schooled. There are different kinds of folks here, and it was a cool place to grow up in. Not the best music scene though, like when I first started right after high school with my band trying to play out. It's kind of hard out here, kind of hard to get folks to shows. Still, it's a cool city.
MR: Years ago, a great place to play was The Peanut Gallery, a bar that stayed literally ankle-high in peanut shells every night. It was practically the University of South Florida's community center, and artists like James Lee Stanley, Mac McAnally, The Swimming Pool Q's, and Sonny Terry & Brownie McGhee played there often, with almost anyone who was a singer-songwriter or a blues-focused artist stopping by or sitting-in. If I ask you if it still exists, you're going to break my heart and say it doesn't, aren't you.
MH: I've never heard of it.
MR: Thanks. So, who are some of your non-Peanut Gallery influences?
MH: When I first started playing guitar when I was sixteen or seventeen, I listened to a lot of Dashboard Confessional, Save The Day, Taking Back Sunday. I was into a lot of those bands, especially Dashboard Confessional, it was Chris Carrabba's acoustic songwriting that got me into wanting to learn how to play the guitar and start writing songs. Then right after high school, I started getting into a lot of older artists like Bob Dylan and The Beatles, and I actually went through a couple of months of my life where I listened to nothing but Dylan, The Band and The Byrds. Then I kind of grew into discovering newer songwriters like Ryan Adams and Jeff Tweedy from Wilco. I really got into those guys.
MR: What are you listening to lately?
MH: Lately, I've been on a big Tom Petty kick.
MR: But he's from Gainesville.
MR: Do you have any hobbies other than music and living for the Bucs?
MH: Actually, every once in a while, I'll go to a Bucs game because my aunt and uncle have season tickets. Sometimes I'll go, but I'm not really in town all that much, so I haven't been to one in a while. I like to ride my bike. Music consumes most of my life.
MH: I actually admit to a little bit of nerdery that I'm into, I like to read graphic novels sometimes. And speaking of Batman, my favorite would be Batman: The Long Halloween...have you ever read that?
MH: I don't really follow the newer comics so much, I don't really know what they're doing. Besides that, I basically waste too much time when I'm home playing Wii.
MR: Speaking of home, I was told by your drummer that your dad's a minister?
MH: He is, yeah. He's a minister at a church here in Tampa.
MR: Is there a particular denomination, or...
MH: No, it's a non-denominational church. He was a minister since I was four years old, so a lot of our lives were around stuff in the church. I love my dad, and talking about musical influences, my first musical influence would have been my dad.
MR: What instrument does he play?
MH: He's a drummer, and he did a lot of touring when he was my age, so he introduced me to a lot of music when I was growing. My parents always encouraged my brother and I to play instruments and to learn to play music.
MR: Which instrument did you choose?
MH: Actually, my first instrument was the bass guitar because, when I was twelve and my brother was thirteen, my parents wanted us to start learning an instrument. My brother picked the guitar, and I wanted to do something different, so I chose the bass.
MR: Other than your group of friends, you acknowledge your brother in your album's credits. What's your relationship like?
MH: We have a good relationship, we didn't always growing up. But pretty much, once he graduated high school and moved out of the house, once we weren't living in the same place, we started to become friends.
MR: That's pretty normal, that describes how it works with about eighty percent of siblings on the planet. Why did your parents home-school you and your brother?
MH: There were different reasons that my parents chose to do that, and I'm glad they did. You know, there were a couple of times I wished I was going to public school like my friends. But in the end, I was able to learn better in that setting. My parents always shaped our schooling around things that we were interested in. So, when I started playing music, part of my schooling was practicing an hour a day or whatever. It was a cool thing, and I think it was good for us.
MR: Do you consider yourself still in the honeymoon phase of your marriage?
MH: In a way. My wife and I are apart so much because I tour, so it's like an extended honeymoon phase of the marriage. We've almost been married for two years now.
MR: Speaking of distance, let's look at "Turn The Page." In your lyrics, "My heart has flown to fields of flowers and open roads while I'm left lyin' in my bed. The darkness holds little rest for weary bones, now turn the page, the chapter's ending." It seems that you're missing your partner, maybe something a bit bigger by the time you get to your "The Earth is on its knees" section. What's behind that song?
MH: That's the oldest song on the record. I wrote it probably four-and-a-half or five years ago, and it was right after a break-up, right when it kind of sank in for me. I remember sitting in my bedroom at my house, and I picked up my guitar and just kind of wrote whatever came out. You know, some songs, they kind of take a while. You have to work at them to try to get 'em right, and it can take up to a month or more. But this is one of those ones that just came, and I wrote it in probably about half-an-hour to an hour. I tried to not really think about the words I was saying as much as the feeling I was trying to get across.
MR: The haunting production also unwrapped some of the lyrics. What was its recording process like?
MH: For pretty much all the songs for the record, when we were recording, would start with an acoustic demo where we would just play the song, and we would build on that and change stuff around. We would use that as the skeleton of the song. But with "Turn The Page," it was pretty much the same as the demo with the pedal steel overdubbed. It's pretty raw.
MR: On the first track "Honey, Let Me Sing You A Song," you're in a new relationship, you trying to help both of you get past the awkwardness with lines like, "listen to my words as they come out wrong," and "open your mind...you know you don't have to hide." Is this about you and the Mrs.?
MH: It was, yeah. It was actually the first song that I wrote for her. We'd been friends for a while, and that's what the song's about. I never really saw the things that I started to see in her until I started becoming attracted to her.
MR: I think "You In The End" might be the best track on the album and a potential single as well as a country hit, although your label isn't really marketing you that way. Lyrics such as "All I am is just a traveler with dirt on my hands, all I have is dust in my pockets and you in the end" and "Summer to Fall, we're wrapped up in blankets, we're wrapped up in everything we fear, it's all what we make it" are simple yet really strong.
MH: I can't take all the credit for that one. I wrote it with Sara Bareilles, she has that hit "I'm Not Gonna Write You A Love Song." My producer also produced her album, so he had her come into the studio one day for us to play together and see what would happen. We ended up writing "You In The End," and she's a really cool songwriter, I just love the way she writes. Things flow from her in a cool way, very naturally.
MR: The point of the song seems to be it doesn't matter what comes down the pike, we've got each other in the end.

MH: Yeah, yeah.
MR: Speaking of going down the pike, you've got "State Lines" which, to me, was about self-discovery. I love the line "...it's feelin' like a free-fall now, nobody's gonna slow us down." Is that an "it's time to start our lives" song?
MH: In a way, yeah. You know, I always have a hard time describing songs and saying what they're about because a lot of them are about a lot of different things at the same time. I wrote that song right after the first nationwide tour I went on. I just recorded the album, we were getting ready to release it, and so it's kind of about getting my career going. It's about being on tour and being away from home at the same time, and about starting this new thing.
MR: In "A Perfect Day," you say, "I was ready for a change, I wasn't ready for a revolution." What are you referring to?
MH: That was about an older relationship, another song that's about a lot of different things at the same time. Most of that song is about an older relationship, my first one actually.
MR: In the line "life can trip you up on a perfect day," I believe what you're saying is one thinks he or she sees things perfectly in some kind of negative light, but they could be wrong, just give it time and let it work out.
MR: Now, "O Sunrise" might be the only pub chant waltz to the morning sun ever written. Especially emphasized with your group chant and that bridge, it seems that more than separating night from day, you're really talking about light and dark.
MH: Yeah, that's what we were trying to go for there, and then with the bridge, bring it up, like the sun is rising, like we're coming out of the dark, that was what we were going for when recording that. That's a song that I like a lot.
MR: And with the right crowd, it probably can be your big audience participation song.
MH: On the tour that I just did that you saw me in the middle of at the Hotel Café was the first one that I did with the full band. It was fun and awesome to play with those guys. But the year I'd been touring before, I'd just been playing solo acoustic, and I always felt weird playing it like that because I felt like I could never really capture that feeling, you know, to separate the verse and the chorus in the right way.
MR: It came off great even though the Hotel Café can sometimes be a little too respectful when what's needed is more of a party atmosphere. Who were the ranters on the background of "O Sunrise"?
MH: It's me, my producer, and some friends. We all kind of crowded into the little vocal booth and just yelled out "Lift up your head!"
MR: Who was the obligato vocalist during the verse who, by the way, came up with an annoyingly beautiful part that you expect to resolve on a note on which it never does?
MH: That's Sara Bareilles singing the background vocals.
MR: Who plays in your touring band?
MH: They're guys that I met along the way. My drummer, Bob Matthews, plays with Kate Voegele who I had opened up for in April and May of last year. We became friends on the road. He wasn't doing anything for the last few months, so he said he'd come out with me. And the other two guys--Aaron Bishop who plays bass and Mike Coppola who plays guitar--play with an artist named Tyrone Wells who I toured with three months last year. They came out with me, they were really great guys and musicians, and I'm sure they'll be back out on the road with me before too long.
MR: On "Out Of The Dark," you say, "I'm burned out and wasted, I'm tired of pacing, I'm busy erasing the voices of the dead." Is that a reference to older relationships or something larger?
MH: It's kind of about older relationships, yeah. Before I did the solo thing, I was in a band here in Tampa and we played here for a couple of years. And then I decided to go solo and got signed to the label. There's a certain amount of drama that goes along with that, you know. Being in a band is hard, and breaking up a band is hard because it's like breaking up a relationship. So some of "Out Of The Dark" is about what I was going through in relation to that.
MR: To me, the mournful group whistle motif that keeps returning is like a musical element representing the dissolution of the tribe. Is your line "Everyone's faceless, I want to replace this darkness in my head" a reference to wanting to find relationships but couldn't because of what was going down at the time?
MH: Yeah, it's a little bit about that. It's kind of one of those lines...I don't know. Certain lines come out because it feels like it's the right thing that the song wants, and then you figure out what they're about later on.
MR: In "Tangled Web," you set up the visual "Every silhouetted skyline and constellations in these city lights." You can picture the little lights of a city in clusters, like constellations, and you can see the buildings casting ominous shadows as you head towards this bigger statement that becomes clear about three lines later. What are you working out in that song?
MH: That song is kind of my wrestling with life and the world, the way the world is, the way we are. Our systems are doing things, and I'm just trying to make sense of it all, that's the gist of it.
MR: That song's purely emotional "blow" group vocal in the bridge section is bigger than life. How do you accomplish that live?
MH: We kind of changed it around a little bit on the last tour. I almost wished we'd recorded it that way because it brings a lot more power to that bridge once it hits.
MR: Well, it hit me pretty hard on your record as it is now, but I get it. How did you get "discovered"?
MH: Well, I was in that band in Tampa for a while, and we got some songs up on MySpace as most bands do. Our band was breaking up, we lost our bass player, so I thought it would be a good time to do the solo thing. Around that time, an A&R guy at Atlantic Records sent me a message on MySpace saying that he loved the songs and to call him up. I really didn't think about it at first because there are so many people trying to scam you on MySpace, so I didn't really believe it. But I called up the number, it was Atlantic, and I was pretty stoked about that, and things just happened from there. He was starting up an imprint label with Atlantic called F-Stop Music which is the label that I'm on. They're all about focusing on artist development, developing new artists. It was a good fit for me, and stuff happened from there. It's a good thing.
MR: It's like Sony's Aware label, right?
MH: Yeah, something like that.
MR: So, what's up for the next couple of years?
MH: I don't know, I just want to keep making music, and for more and more people to listen to it and be able to hear something with meaning in it. Hopefully, have a couple of hits along the way, that wouldn't be too bad.
MR: You've already had your songs on popular TV shows. Which songs were on what shows?
MH: Yeah, I've had a couple of different songs on episodes of Grey's Anatomy--"Turn The Page" early last year and "Out Of The Dark" this year. "Honey, Let Me Sing You A Song" was in an episode of Cougar Town this year, and it was also used in Life Unexpected, plus they used "O Sunrise." And "A Perfect Day" was in Private Practice, and a movie trailer for When In Rome. So, the songs have had a lot of TV placements, I'm really into that. It seems that since less and less people are listening to radio, that's kind of a good outlet for people to hear new songs.
MR: How did you feel when you heard your song on a show for the first time?
MH: I was at my parent's house. The first song on a TV show was "A Perfect Day" on Private Practice. I was at my parent's house and we were watching, we didn't know when it was going to be in the episode. It wasn't until the very end so we were waiting on it the whole time, and then the song came on. It was very surreal to hear the song on there and know that so many people are watching.
MR: And now that you're an old pro at this, when they use your songs, you probably think, "Why the heck didn't they use such-and-such!"
MR: Did you over-record for this album, where some of the songs will make a rarities package or an expanded reissue of Take Us To The Start?
MH: Yeah, yeah. We have about five songs that we recorded demos of that didn't make it on to the album. One of these songs that we released on iTunes a month or so ago is called "Hurricane" and it's on that. It's a really cool song, I love it a lot. It may make its way onto an album with a full band version of it somewhere along the way.
MR: Are you already thinking about the new album?
MH: I am, yeah, I'm thinking bout it a lot recently. Half the time I'm at home and trying to into the mind set of working on it. I'm trying to think about what I want this album to feel and sound like. My favorite artists are those who have a unique song with each album while there's a thread of familiarity running through all of them.
MR: That's the case with John Mayer. None of his records sound exactly like the other, but his style continues through his four studio albums. Are either your brother or dad going to make an appearance on the new album?
MH: I don't know, my dad may make his way onto a record somewhere along the way. My brother is into a lot of filming right now, and we're actually talking about doing some kind of film together.
MR: What's the rest of your tour going to be like?
MH: I'm going out in April with Needtobreathe, they're really cool. It's swampy rock 'n' roll. And I'm opening up for Wilco in April, then Green River Ordinance for about a week-and-a-half at the end of April, beginning of May.
MR: All the best with your album and tour, Matt. Take Us To The Start is a very special record, one that a lot of your contemporaries and even mine could study-up on.
MH: Thank you. The thing that I hope for most with this record is that it speaks to people and that they feel things from it.
"It's the same old situation, the same red blood is flowing through us all. I hear the groaning of creation and we're trapped up against this wall. Oh, what a tangled web we weave of power lines and city streets. So blow, wind, blow, go on and carry us home. We all just want to see..." - from "Tangled Web" by Matt Hires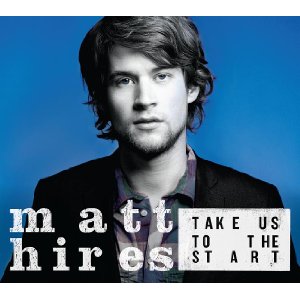 Matt Hires - Take Us To The Start
Tracks:
1. Honey, Let Me Sing You A Song
2. State Lines
3. A Perfect Day
4. Listen To Me Now
5. You In The End
6. Turn The Page
7. O Sunrise
8. Pick Me Up
9. You Are The One
10. Out Of The Dark
11. Tangled Web
Matt Hires Performing Live For KPRI-FM:
Matt Hires Performing "Turn The Page" Live From Park Ave:
Matt Hires Performing Hank Williams' "Why Don't You Love Me" (Must Be Watched For The Toilet, Golf Course, and Treadmill scenes) :
For All The Fans That This News Pleases, Here Are Today's Press Releases:
GREG LASWELL - Take a Bow out May 4 on Vanguard Records
Record Release Show at the Troubadour May 4th

"He feeds depression and dejection into his tune-making mill and out come melodic marvels that lift the spirit despite their heavy subject matter." - LOS ANGELES TIMES
Producer/songwriter Greg Laswell will be kicking off a month-long national tour for his May 4 Vanguard Records release, Take A Bow, with a show at the famed Troubadour club in Los Angeles that evening. The album, Laswell's third for Vanguard Records, both closes and opens another chapter in the California native's trilogy about love, loss and rebirth.
Following his critically acclaimed fall 2009 Covers EP, which included Greg's very personal interpretations of songs by Echo & the Bunnymen, Kristin Hersh, Mazzy Star, Morphine & Kate Bush and made Filter Magazine's "10 best of the year), Take a Bow features 12 original compositions, including a new version of the song "Off I Go," which was featured in the 2009 season finale of Grey's Anatomy (one of over five placements he's had on this show alone).
Laswell holed up in a rustic cabin near Flagstaff, AZ with just his dog for company to write, perform (he plays all the instruments) and engineer the songs that would become Take A Bow.
Like fellow Californian Mark Oliver Everett (Eels), Laswell made his "band" the studio and the studio his laboratory - the results are lush without being slick, textured while still maintaining an organic feel - he's as likely to use a "found" banjo as a sophisticated piece of recording gear. Grammy-winning producer and engineer Greg Collins (U2, Fiona Apple) mixed the album and tied the ingredients together perfectly - the songs have orchestral sweep and epic feel which provide a beautiful backdrop to Laswell's resonant vocals and tasteful melody lines.
Since his 2006 debut release, Through Toledo, Laswell's sonorous vocals and bleak lyrics, coupled with his engaging, bemused personality for his live appearances, have won him a devoted fanbase and comparisons to songwriters such as Jeff Buckley, Ron Sexsmith and Thom Yorke. Whether performing solo at the piano or with a full band, Laswell is a performer who always gets it right.
Rounder Records is thrilled to announce that Kaki King has confirmed a headlining US tour in celebration of the April 13th release of her new record, Junior. The tour kicks off in Brooklyn, NY, at the Music Hall of Williamsburg on April 15th. The dates take Kaki and her band across the country, coming to a close at The Glasshouse in Pomona, CA, in late May.

Junior, it is the highly acclaimed singer/songwriter and guitarist extraordinaire's fifth record, and first for Rounder. The record delivers twists-and-turns: lyrically from exuberance and anger to heartbreaking melancholy; and sonically from experimental pieces to accessible pop. While there is plenty of the dazzling musicianship King has been renowned for, Junior showcases her further maturation as a well-rounded artist who defies categorization and expectations.

Spin has already weighed in, exclaiming in their eight-out-of-10 star review, "The instrumental virtuoso claims a backing band on her fifth album, and the new rhythm section adds aggression to tangles of guitar and post-domestic disgust...could be just the thing for still-mourning Sleater-Kinney fans or anyone who likes their licks righteous and their indignation more so."

As with her previous album, 2008's Dreaming of Revenge, Junior was produced by Malcolm Burn (Patti Smith, Emmylou Harris). In contrast to that record, which was marked by deep textures and layers as well as unusual instrumentation, Junior was specifically made with only three musicians in mind-in this case, King, multi-instrumentalist Dan Brantigan and drummer Jordan Perlson. Brantigan and Perlson will be on tour with King for all of these dates.

The past 10 years have been quite eventful for King, who was named a "Guitar God" by Rolling Stone. She was nominated for a Golden Globe for her score for the 2007 Sean Penn-directed film Into the Wild. She continues to work in film today, and is currently writing scores for various projects. Also in 2007, King performed with Dave Grohl on a song called "Ballad of The Beaconsfield Miners" on the Best Rock Album Grammy-winning Foo Fighters record, Echoes, Silence, Patience and Grace. During a sold-out Foo's show at London's O2 Arena, Grohl invited King on stage to perform the song and introduced by saying: "There are some guitar players that are good. There are some guitar players that are really f'n good. And then there is Kaki King." In 2008, King recorded with The Mountain Goats for the Black Pear Tree EP. The guitarist has also recently collaborated with uber-producer Timbaland to produce a song featuring Miley Cyrus.

The dates for the tour are below:

4/15/2010 Thu New York, NY Williamsburg Music Hall
4/16/2010 Fri New York, NY Bowery Ballroom
4/17/2010 Sat Boston, MA Middle East
4/19/2010 Mon Northampton, MA Iron Horse
4/20/2010 Tue Portland, ME PCMH
4/21/2010 Wed Burlington, VT Higher Ground
4/28/2010 Wed Philadelphia, PA Theater of the Living Arts
4/29/2010 Thu Washington, DC The 9:30 Club
4/30/2010 Fri Carrboro, NC Cat's Cradle
5/1/2010 Sat Atlanta, GA The Variety
5/2/2010 Sun Nashville, TN 3rd & Lindsley
5/4/2010 Tue Cleveland, OH Beachland
5/5/2010 Wed Ann Arbor, MI The Ark
5/6/2010 Thu Chicago, IL Park West
5/7/2010 Fri Madison, WI High Noon
5/8/2010 Sat Minneapolis, MN The Varsity
5/9/2010 Sun Omaha, NE The Waiting Room
5/11/2010 Tue Boulder, CO The Fox
5/12/2010 Wed Denver, Cervante's Masterpiece Ballroom
5/14/2010 Fri Seattle, WA Neumos
5/15/2010 Sat Portland, OR Wonder Ballroom
5/16/2010 Sun Eugene, OR W.O.W. Hall
5/19/2010 Wed Reno, NV Knitting Factory
5/20/2010 Thu Petaluma, CA Mystic Theater
5/21/2010 Fri San Francisco, CA The Fillmore
5/22/2010 Sat Los Angeles, CA El Rey Theater
5/24/2010 Mon San Diego, CA Belly Up
5/25/2010 Tue Ponoma, CA Glasshouse
Mile High Music Festival on August 14 and 15
On The Fields at Dick's Sporting Goods Park
Headliners Dave Matthews Band and Jack Johnson
Plus Weezer, Steve Miller Band, My Morning Jacket, Slightly Stoopid,
Atmosphere, Phoenix, Train, Nas & Damian "Jr. Gong" Marley, Jimmy Cliff, Keane, Bassnectar, Cypress Hill, Z-Trip, Derek Trucks & Susan Tedeschi Band,
Drive-By Truckers, Railroad Earth, Ozomatli And Many Others
Tickets Go On Sale Saturday, April 10 At 10:00 AM MDT
No Additional Fees On Any Tickets! - Early Bird Tickets are $150 While Supplies Last
Colorado's Mile High Music Festival officially announces its 2010 event: August 14 and 15 at The Fields at Dick's Sporting Goods Park. With Dave Matthews Band and Jack Johnson topping the bill of over 40 bands over two days, 2010 promises to be the festival's biggest and best year yet.
In addition to the headliners, 2010 performance highlights include Weezer, Steve Miller Band, My Morning Jacket, Slightly Stoopid, Atmosphere, Phoenix, Train, Nas & Damian "Jr. Gong" Marley, Jimmy Cliff, Keane, Bassnectar, Cypress Hill, Z-Trip, Derek Trucks & Susan Tedeschi Band, Drive-By Truckers, Railroad Earth, Ozomatli and many others. The complete list of performers is listed below. Doors will open at 11:00 a.m. each day.
A relative newcomer on the national festival scene, Mile High Music Festival has already become a summer tradition for Colorado residents and for music fans from coast to coast. The festival grounds, with its remarkable views of the Denver skyline and Rocky Mountain Front Range, is the perfect backdrop for this diverse, lively, and distinctly Colorado music and arts festival.
The Fields at Dick's Sporting Goods Park is conveniently located just nine miles from downtown Denver, and only 1.8 miles from the I-70 and Quebec exit.
2010 Mile High Music Festival Ticket prices follow. No additional charges or fees apply!
Mile High Music Festival Early Bird Tickets are $150.00 for a two-day pass. Early Bird Ticket supplies are limited and will go quickly. Once the Early Bird Tickets are sold, the ticket price will be adjusted to $175.00 for a two-day pass while supplies last. The next ticket price level will be $200.00 for a two-day pass. No single day tickets are available.
VIP Passes, Hotel Packages and Layaway options are available. Visit www.milehighmusicfestival.com for more information.
Tickets go on-sale on Saturday, April 10 at 10:00 am MDT at www.milehighmusicfestival.com and www.tickethorse.com
The complete line-up for Mile High Music Festival is:
Saturday, August 14
Jack Johnson
Steve Miller Band
Slightly Stoopid
Phoenix
Nas & Damian "Jr. Gong" Marley
Keane
Cypress Hill
Derek Trucks & Susan Tedeschi Band
The Samples (all original members)
Keller Williams
Rusted Root
Donavon Frankenreiter
One eskimO
Mayer Hawthorne & The County
ALO
Amos Lee
The Constellations
The Motet
Bobby Long
MyNameIsJohnMichael
Sunday, August 15
Dave Matthews Band
Weezer
My Morning Jacket
Atmosphere
Train
Jimmy Cliff
Bassnectar
Z-Trip
Drive-By Truckers
Railroad Earth
Ozomatli
Punch Brothers
Tim Reynolds & TR3
Trevor Hall
Matt Morris
BoomBox
On My Stars
Joe Purdy
The Knew
Danielle Ate the Sandwich
ATLANTIC RECORDING ARTISTS SERENA RYDER AND RYAN STAR ON TOUR
Atlantic recording artist Serena Ryder is about to embark on her first US headline tour with a full band and labelmate Ryan Star. Below please find tour dates and information on both artists. Serena and Ryan are both incredible live performers, please take a moment to check out the footage and music provided below to become more familiar with them. SERENA RYDER Recently named "Artist of the Week" by Paste, Ryder made a stunning chart entrance last November with her full-length label debut, "is it o.k." The highly praised album - which includes the hit singles, "Little Bit of Red" and "All For Love" - premiered at #1 on Billboard's "Heatseekers Albums" chart, marking the week's top-selling album by a new or developing artist. "is it o.k.," has already received gold certification from the CRIA (Canadian Recording Industry Association) in Ryder's native Canada, where it has earned reams of critical acclaim as well as the 2009 Juno Award for "Adult Alternative Album of the Year." In the US, "Little Bit of Red" proved a Top 10 sensation at Triple A radio, placing Ryder alongside Grammy Award-nominees Adele and Duffy as one of only three female artists to chart Top 10 at the format in the past year. A charismatic and tireless live performer, Ryder has spent much of the past year on the road with artists such as the Wallflowers, Howie Day and NEEDTOBREATHE. Following this tour she will join the Barenaked Ladies, on their upcoming US headline tour and appear on this summer's much anticipated 2010 Lilith Tour. RYAN STAR Ryan Star is an artist that you have most likely heard of before without knowing it. His songs have already been on countless TV spots including promos for American Idol ("Breathe"), as the theme song to Fox's hit show Lie To Me ("Brand New Day"), ESPN & HBO (" This Could Be The Year") as well as many others. Star had been on the nyc rock circuit for years before he quickly became a fan favorite on the tv show Rock Star:Supernova. Since the show Star has signed to Atlantic, recorded his debut album "11:59" -which will be released later this year and toured with American Idol David Cook, Collective Soul and Rob Thomas. His single "Breathe" is currently charting and is being added to Hot AC stations throughout the country. The companion music video for the song was shot in NY and has an incredible mission behind it. It features real people who are currently unemployed due to the recession. A dedicated website, located at www.breathe4jobs.com has been launched with the video to enable potential employers to contact the diverse individuals featured in the video. The video premiered on CNN.com and was instantly a Top 5 trending topic on Twitter. Articles have run in the Daily News and Newsday about the mission and some of the people featured in the video have already been contacted by potential employers. SERENA RYDER - ON TOUR 2010 3/30-4/1 w/Stephen Kellogg 4/11-5/11 Headline Tour w/ Ryan Star and Cuff The Duke. * Cuff The Duke will not be opening ** Solo show without full band ***Ryan Star will not be opening 5/16-6/5 w/Barenaked Ladies MARCH 30 - Pittsburgh, PA - Rex Theater 31 - Syracuse, NY - Westcott Theatre APRIL 1 - Somerville, MA - Somerville Theater 11 - San Francisco, CA - Café du Nord* 12 - San Diego, CA - Casbah 13 - Los Angeles, CA -Troubadour 15 - Albuquerque, NM - Low Spirits 17 - Denver, CO - The Walnut Room 19 - Omaha, NE - Waiting Room *** 20 - Kansas City, MO - Record Bar 22 - Dallas, TX - House of Blues - Cambridge Room 23 - Houston, TX - House of Blues - Bronze Peacock 24- San Antonio, TX - Zombie's 26 - Nashville, TN - The Basement 27 - Atlanta, GA - Smith's Olde Bar 29 - Greenville, SC - Handlebar** 30 - North Augusta, SC - Downstairs Live** MAY 1 - Easton, MD - NightCat 2 - Arlington, VA - IOTA Club & Café 3 - New York, NY - Mercury Lounge *** 5 - South Burlington, VT - Higher Ground 7 - Toledo, OH - Frankie's 8 - Cleveland, OH - Grog Shop 9 - Chicago, IL - Lincoln Hall 10 - Milwaukee, WI - Shank Hall 16 - Davenport, IA - Adl
SINATRA/JOBIM: THE COMPLETE REPRISE RECORDINGS COMING MAY 4 ON CONCORD RECORDS
Twenty-song set contains the complete 1967 Francis Albert Sinatra & Antonio Carlos Jobim album plus all 10 songs from its intended 1969 follow-up, Sinatra/Jobim

In 1967, Frank Sinatra teamed up with Brazilian singer, pianist, guitarist, composer and songwriter Antonio Carlos Jobim to record an album that married the Chairman's signature vocals with rhythms from the master of bossa nova. The resulting album, Francis Albert Sinatra/Antonio Carlos Jobim, reached #19, remaining on Billboard's rock-dominated album chart for 28 weeks.
Forty-four years later, on May 4, 2010, Concord Music Group, on license from Frank Sinatra Enterprises (FSE), will release a deluxe reissue of the Sinatra/Jobim classic including all ten songs from the original album plus seven songs from a subsequent collaboration between the two, and three songs from that session that were not released until decades later, when they were included in a box set. Sinatra/Jobim: The Complete Reprise Recordings features digital remastering and expanded liner notes by Stan Cornyn, longtime head of creative services at Warner/Reprise and author of the book about the Warner Music Group, Exploding.
Sinatra and Jobim gathered at Hollywood's Western Recorders for three nights, January 30 through February 1, 1967. Jobim brought the beat in the form of bossa nova percussionists and arrangers. Sinatra supplied the producer (Sonny Burke), the string arranger/conductor (Claus Ogerman) and the rest of the orchestra. The resulting session produced ten songs including the classic "The Girl From Impanema" plus "Dindi," "How Insensitive [Insensatez]," "Quiet Nights of Quiet Stars" and six others. (After bidding até a vista to Jobim, Sinatra, on the high of making one of his finest albums ever, stayed at the studio to record a duet with daughter Nancy that would reach #1 on the charts, "Something Stupid.")
Two years later, Sinatra and Jobim returned to Western Recorders to record ten more bossa novas for a shorter-titled follow-up: Sinatra-Jobim. Replacing Ogerman was a 26-year-old long-haired arranger named Eumir Deodato (later to be known for his 1973 jazz version of Richard Strauss' "Also Sprach Zarathustra [2001]"). The songs were all written or co-written by Jobim, many with unusual melodic twists. Producer Burke enlisted conductor Morris Stoloff to ensure a pop feel to the session.
After three nights, the album was wrapped, and was readied for release in the fall of 1969. The eight-track version of the album had shipped when the call was placed to Warner/Reprise's Burbank, Calif. offices. It was Sinatra, demanding that the label "kill the album," so Warner recalled most of the recordings. A 2005 Goldmine story reported that the rare eight-track would command $5000.
Sinatra later agreed to permit Reprise to release seven of the Sinatra-Jobim vocal tracks on the album Sinatra & Company. It reached #73 and remained on the album chart for 15 weeks in 1971.
More than 40 years later, the airport in Rio has been named Antonio Carlos Jobim International. And an American postage stamp honored Frank Sinatra. And the Francis Albert Sinatra & Antonio Carlos Jobim and Sinatra-Jobim albums have been combined to form Concord's Sinatra/Jobim: The Complete Reprise Recordings set.
THE BRITISH INVASION IS COMING!
New DVD series captures classic artists of the original British Invasion with vintage complete TV performances from their heyday!
Dusty Springfield - Once Upon A Time 1964-1969
Small Faces - All Or Nothing 1965-1968
Herman's Hermits - Listen People 1964-1969
Gerry & The Pacemakers - It's Gonna Be All Right 1963-1965
The Invasion Arrives March 30, 2010
Over forty-five years after The Beatles sparked the legendary 'British Invasion' that forever changed the face of popular music, Reelin' In The Years Productions, in association with Voyage Digital Media, is proud to announce the release of the initial four DVDs in the new British Invasion series. The four titles are Dusty Springfield - Once Upon A Time 1964-1969, Small Faces - All Or Nothing 1965-1968, Gerry & The Pacemakers - It's Gonna Be All Right 1963-1965 and Herman's Hermits - Listen People 1964-1969. Distributed by Naxos of America Inc., all four DVDs will be available separately and as a deluxe boxset featuring a bonus fifth disc with over 2½ hours of additional content.
Produced by Reelin' In The Years Productions, each DVD features complete 1960's television performances filmed at the time the songs were hits and while the artists were at the height of their careers. Interspersed between the performances, original band members and others who helped create their classic music, talk about each song and recount special moments in the history of the group. In addition, all performances have been transferred from the original master tapes and include best-possible video and remastered audio. Each DVD also includes a 24-page booklet with insights and essays by noted rock historians as well as previously unseen photos and memorabilia. The series, originally released only in the UK in September of 2009, has received both commercial success and critical acclaim, with four-star reviews and inclusion in many year-end "Best Of 2009" lists in the British music press.
Reelin' In the Years is the San Diego-based company that has produced some of the most highly-regarded anthology DVD series including the four-volume, GRAMMY-nominated American Folk Blues Festival series, the multi-platinum selling Definitive Motown series (Temptations, Marvin Gaye, Smokey Robinson & The Miracles) and the award winning Jazz Icons series. As in all of their projects, each DVD is produced with the full support and cooperation of the artists or their estates.
Notes about each of the four individual releases:
DUSTY SPRINGFIELD - Once Upon A Time 1964 - 1969
Features 20 definitive complete television performances by Britain's greatest pop diva including "You Don't Have To Say You Love Me," "Son Of A Preacher Man," "Wishin' And Hopin'" and "I Only Want To Be With You." Dusty's story is told through new interviews with Burt Bacharach, Madeline Bell (who sang back-up for Dusty in the '60s), Simon Bell (Dusty's back-up singer from the '70s to the '90s), and a newly discovered interview from 1978 with Dusty herself. Bonus features include Dusty's complete 1965 and 1966 New Musical Express Poll Winners Concert appearances as well as a duet with Burt Bacharach on "A House Is Not A Home." Annie Randall, Dusty's biographer, wrote the accompanying essay.
SMALL FACES - All Or Nothing 1965 - 1968
In the mid-1960's the Small Faces challenged the Who, Kinks, Rolling Stones and even the Beatles for UK chart domination. This is the band's first official anthology and features 27 complete performances capturing every aspect of their brief but brilliant run including early Mod/R&B classics such as "What'cha Gonna Do About It", "Sha La La La Lee" and "All Or Nothing", timeless rockers like "Tin Soldier" and later psychedelic treasures including "Itchycoo Park", and "Green Circles." Nine songs are included from the band's masterwork Ogden's Nut Gone Flake including "Lazy Sunday", "Song Of A Baker", the title track and the six song "Happiness Stan" suite. Also included are interviews filmed exclusively for the DVD with original members Ian McLagan, Kenney Jones and Jimmy Winston as well as archival interviews with the late Steve Marriott and Ronnie Lane. The 24-page booklet includes an informative essay by pop historian Ken Sharp as well as rare in-studio photographs by famed engineer Eddie Kramer.
GERRY & THE PACEMAKERS - It's Gonna Be All Right 1963 - 1965
The first band ever to have their first three singles top the British charts, Gerry & The Pacemakers rivaled the Beatles in the early years of the British Invasion. Their first official anthology DVD features 17 classic complete performances including the smash hits "How Do You Do It?," "I Like It" and "You'll Never walk Alone" as well as the timeless classics "Don't Let The Sun Catch You Crying" and "Ferry Cross The Mersey." Also included is an interview with Garry Marsden that was conducted exclusively for the DVD at Liverpool's legendary Cavern Club. Bill Harry, founder/publisher of Mersey Beat, the music paper that originally chronicled the Liverpool scene, also tells the band's story both on screen and in his accompanying liner notes.
HERMAN'S HERMITS - Listen People 1964-1969
The DVD is their first official anthology chronicling their meteoric rise melding a traditional British music hall influence with good time rock 'n roll. Among the 22 full-length performances are all of their biggest hits including "I'm Into Something Good," "Mrs. Brown You've Got A Lovely Daughter," "I'm Henry VIII, I Am" and their later evocative masterpieces "No Milk Today," and "Listen People." The Herman's Hermits' story is told by original members Peter Noone, Keith Hopwood, Karl Green and Barry Whitwam as well as in the accompanying essay by GRAMMY-winning music historian Rob Bowman. A complete concert filmed in 1966 for Australian television is included as a bonus feature.
REAL LIFE. REAL NEWS. REAL VOICES.
Help us tell more of the stories that matter from voices that too often remain unheard.