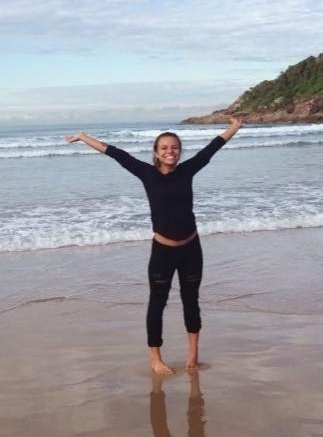 There are philosophies, such as Taoism, that say if something feels like a constant struggle then it's not the right thing to be doing. Or it's not the right time to be doing it. The things you are meant to do come with a certain amount of effortlessness; you get in the zone and magic happens. On the other hand, we have wisdom that says that which is worth having is worth working for. In his bestselling book Outliers, author Malcolm Gladwell talks about success and the difference 10,000 hours of practice makes over talent. Gladwell, referring to a study of musicians by psychologist K. Anders Ericsson, states:
"...he and his colleagues couldn't find any 'naturals', musicians who floated effortlessly to the top while practicing a fraction of the time their peers did. Nor could they find any 'grinds', people who worked harder than everyone else, yet didn't have what it takes to break into the top ranks."

So, where is the line we should be mindful of when determining if something is an exercise in futility or needs more work and there is a reward upstream, so keep swimming salmon?
Struggling is what happens when there is a negative dialog running through our thoughts, emotions and actions. Struggling is internal, 10,000 hours is external and being in the zone is both. Nothing is an exercise in futility unless you believe it is. We live in a time when 84 year old Lew Hollander competes in the Ironman World Championships, Fauja Singh finished the Hong Kong marathon at 101 years of age, Yuichiro Miura climbed Mt. Everest at 80 and Ingeborg Syllm-Rapoport defends her doctoral dissertation successfully and receives her PhD at 102! There are many such epic stories. We can do anything we want at any age, unless we tell ourselves we can't.
The advantage of salmon is that they are not mentally battling with "am I doing the right thing" or "I'm not good enough". They simply feel the drive and do the work. Maybe there is a lesson here about the proverbial "calling". Instinct, intuition, inner knowing- that thing we are all supposed to follow to our heart's desire. The difference between humans and salmon is consciousness. Human instinct, and subsequently, what we experience, is both enriched and complicated by personality traits, learning, thought, emotions, societal norms and the rules of acceptance in one's groups- family, friends, co-workers, peers, the community and possibly the world at large thanks to the internet. We have to wade through all of this to find what resonates with us in a way that is unlike anything else. And even if we find it, we may still wrestle with it, or worse, send it away because it violates one or more aspects of thought or acceptance. Those who have already arrived at the place of resolution, pursue their callings in the face of potential or actual consequences and in spite of hurdles and failures. Those lucky humans are more like salmon, except that they know there might be hungry bears on the path; they bound forward anyway, determined they will get past the bears because they must do this thing.
"When you know and respect your own Inner Nature, you know where you belong. You also know where you don't belong."- Benjamin Hoff in the Tao of Pooh

I am now a certified life coach and published author, but my journey toward excavating a life with undeniable resonance began 15 years ago. I have experienced struggle, ease and the sense of fulfillment that comes with pursuing something you really love. I don't know if I've reached 10,000 hours yet but I'm on my way. I read, write, take classes and learn from the masters. Some days when I write, I'm in the zone, words flow easily and effortlessly. Other times, I feel frustrated because the writing is knotted and difficult. I persist a little then if it's still frustrating I switch tasks to something more left-brained and analytical such as the actual work of running a business, developing new coaching strategies or I hit the gym or walk the dogs.
I felt a resonance with ballet when I was younger so the deep-seated magnetic declination is familiar, though I lost it for a while when I left dance to study business. I felt it again when I began studying psychology and even more so as a writer and coach. Helping others feel empowered elicits neural grand jetés, lighting my brain and heart like a starry sky. Having people say I've changed their lives or that they love my articles is akin to standing ovations. It makes me want to do so much more and never look in the direction of unfulfilling work again. I chose to take the passion path and face the doubters (including the one in my head), nay-sayers and hurdles of getting published, finding like-minded clients, being visible but in a not-artificial for-the-sake-of-making-money way, and in general, finding my tribe. This is the way to warmth and light, undeniable vibration, and the equivalent (for me) of dancing with Baryshnikov.
If Oprah asked me what I know for sure, I would say:
1. Listen for the vibration. Find your passion and do it. Passion = Happiness.
2. If you are feeling frustrated, step away. If it's still frustrating after a break, find someone who knows about what you are trying to do and ask/pay them to help you. Examine what you are telling yourself about whatever is causing the struggle.
3. When you are in the zone, you will create great work easily and effortlessly while time stands still.
4. There will be obstacles. Persist, embrace the challenges, and ask for help. Challenges show you that you are stronger than you realize; you don't know it all and it's ok to ask for help.
5. Get rid of your back up plan. You are more likely to succeed if you feel like you must. Back up plans are a waste of time, energy and possibly money that could be dedicated to what you really want.
6. Share your story; let others in. This is how your customers, clients, fans, new friends and supporters will find, know and like you.
Even if you have to keep your day job while you start your journey toward your hugely happy, passion-filled life, move forward on the path. Let your co-workers wonder why you smile so much and envy your new lightness of being.