I've received six reminders from Evite that my four-year-old daughter has a birthday party to attend today. And I already have a gift!
This is very good news because normally I find myself without a gift. Then, I have to shove some money into a card like I am a member of the mafia and write something to the birthday boy or girl like, "Don't let your parents spend this on themselves!"
Okay, it's almost time for the party. I take a look at my daughter before we leave. Hair and teeth are not brushed but heck, no one is doing that on the weekends, right? She looks ready. Sort of.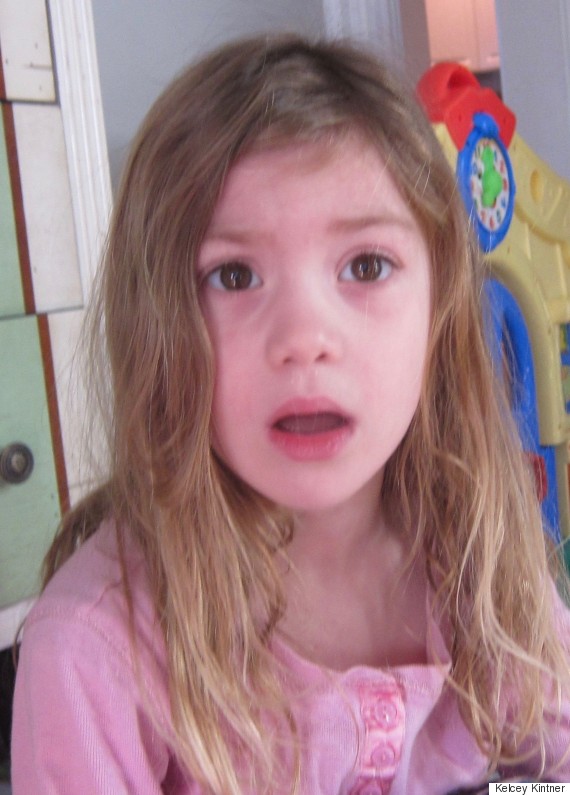 I look at my watch and realize I should have left 10 minutes ago; I rush out the door. Throwing the minivan into reverse, I put my foot on the gas and then smash into our driveway gate. I knew either my husband or I would hit this gate eventually. I mourn the fact that I secretly really thought it would be him.
I get out of the car and try to pry the gate open. It won't budge. I run inside and grab the keys to our other car which is thankfully parked on the street. As I emerge from the house with the keys, I suddenly remember that my husband took the car to work. Foiled again. Luckily, my mother is at the house helping me with my kids. So I borrow her car which smells like a doggy daycare center and rides like a scooter.
I put the booster seat in the car while listening to my daughter say things like, "Wow. There is A LOT of stuff in this car." I see laundry, CD's, books, dog dishes, water bottles, bowls, chopsticks, etc. for the entire ride.
I almost fly by the birthday girl's house but then stop short when I see balloons. I put the car in reverse and accidentally roll over a portion of their grass. What is wrong with my driving today?!
And that's when I see it ... six little girls in adorable tea party dresses and the birthday girl's father (dressed in a tux) on the porch, watching me run over the lawn. My daughter sees it too because she says, "Why is everyone wearing a dress? Should I be wearing a dress? Why didn't you tell me to wear a dress? Mommy this is not good."
Six Evite messages and not once did I realize this was a tea party requiring a fancy wardrobe.
I look at my daughter in the backseat who is wearing a t-shirt and yoga pants. I so wish she looked like this ...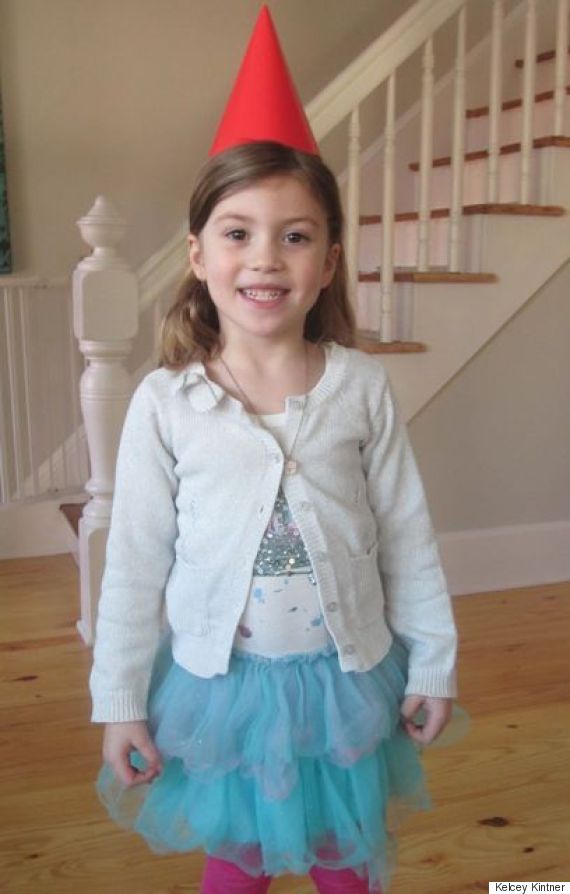 I briefly consider trying to create a tea party dress out of the laundry in the back of the car and then realize this is not the "Sound of Music" and I don't sew.
I debate rushing my daughter home to put her in proper attire but realize by that point she will have missed more than half of this 90 minute Earl Grey fiesta.
I almost start crying because six little adorable girls and one tuxed out dad are still staring at me.
Instead, I turn to my daughter and say, "I think you look great. If I was going to a tea party, I would totally wear yoga pants. Let's do this." Unbelievably, the girl who sobbed as a toddler when she would get just one drop of water on her clothes, seems completely okay with this. Or maybe she's still stunned by the turn of events. Either way, there is no time for introspection.
I get out of the car, dust popcorn off my pants and bring my daughter into the party. I say goodbye before I can destroy any more of their property.
I hope my daughter learned that day that sometimes you just go with it. Your hair isn't brushed, you find yourself in the wrong clothes and you just ran over someone's lawn, but you walk into that party like you own it. Or maybe my daughter learned that I am not a great driver when I'm frazzled. It's hard to know.
I've always had a tendency in life to stress the small stuff, but if parenthood has taught me anything, it's that you can't. Because parenthood is so much bigger and more important than I ever envisioned. And there's no time to focus on the things that don't really matter at the end of the day.
And as I drove off from that birthday party, I couldn't help but think -- I hope they send me an Evite reminder to pick her up.
Parenting is full of both joyous and messy moments. There's no perfect way to parent, which is why we've teamed up with Clorox to celebrate all of life's little messes. Do you have a personal story about your kids that impacted your approach to parenting or helped you stop stressing the little things? Let us know your perfectly imperfect parenting tale at dontstressthemess@huffingtonpost.com.