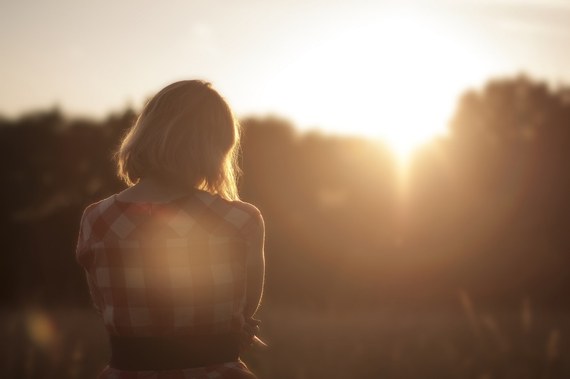 I am a new business owner, and with this comes new challenges. I thought I had kicked things off as an entrepreneur with a bang, but found myself becoming distracted by all the fluff and empty promises. You know, the "Make $50,000 your first month" type. Why wasn't I making the $50k my first month, or having the world eat out of the palm of my hand?
What I needed to hear was the reality: It takes hard work, patience and time to be successful in the business world. I think we'd all benefit from hearing a dose of reality, rather than all the empty promises.
Buying into the too good to be true marketing junk, and spending way too much money, I started my journey off with a rushed and weak foundation. This took its toll. Of course, holding myself to a high standard, I became so disappointed in myself and felt like I was failing. I didn't have a network of other entrepreneurs to confide in, so I felt alone. I started to doubt if I should even continue on this path, which led to even more frustration. I knew the business I wanted to be provide -- I just didn't know how to get it out there.
I had never even thought of going to one, but the importance of attending retreats and events came to light. My heart was telling me this was the right thing to do but my brain was still stuck in the embarrassment of all the past failed attempts getting my business off the ground. It was either continue to struggle or make a decision to get out of my comfort zone.
I finally decided to mix things up, put myself out there and attend my first retreat for entrepreneurs. The connections I made and the support net I gained, was astounding. The retreat was packed with solid learning that could be immediately implemented. I left there feeling like I could take on the world. I had a business strategy in line and actually understood sales funnels. I had different ways other then social media to connect with my audience. I had a growth strategy to create a group coaching membership. The best part, I learned how to be financially responsible as my business grows and to look at projections realistically - no fluff!
The biggest and most important lesson I learned was to commit to myself and not be afraid of the outcome. Then I could commit to the people I wanted to serve. I was so grateful I had taken the plunge to attend a retreat. It was so beneficial, and even fun, that I laughed at the fact I was once too scared, and felt too small, to attend one.
I found that I had it in myself to be successful, my own kind of successful. I improved the way I thought about my business; small consistent steps forward are my building blocks. I even improved upon my branding strategy by investing in a professional to help me. And because of that, I'll have an awesome new site launching soon.
I learned that connecting with other entrepreneurs and having that supportive and encouraging safety net is invaluable. The ladies I met and grew close to are now like sisters. We hold each other accountable.
The most powerful thing you can do for yourself is believe, commit, follow through and not get lost in the fluff. When you need to take a step back and refocus, then do that. Give yourself the opportunity to get clear.
When you're looking for a retreat or an event check out different ones to ensure you choose the RIGHT one for YOU. Do your research, because when you find the one, you'll know. Then make the commitment to go. Don't over think it, this is your opportunity to make a difference in your life and invest in your business. It's exciting!
I am no longer embarrassed. I feel strong and my message is being heard. I am able to serve and support my audience while helping them navigate through the ups and downs of their personal and professional life. If you have a coach that has the tools to help guide you through your crossroads, use them. Sometimes all you need is to take a break, walk away from the moment, talk to someone and come back with a clear mind.
My foundation is now made of marble! Nothing is falling through this sucker!
I can confidently say that I am a Coach and Speaker for Young Professionals who are go-getters with big ideas or dreams for themselves, but are at a crossroads and not sure of the next steps. I have been in a similar place of confusion and frustration, time and time again. This is why I became a coach. I want to guide and serve people who are right where I used to be. I enjoy being a sounding board, someone to talk to, some one to ask those tough questions, someone to hold you accountable.
Every day I wake up stoked and proud of the business I have created and continue to evolve with.
Popular in the Community