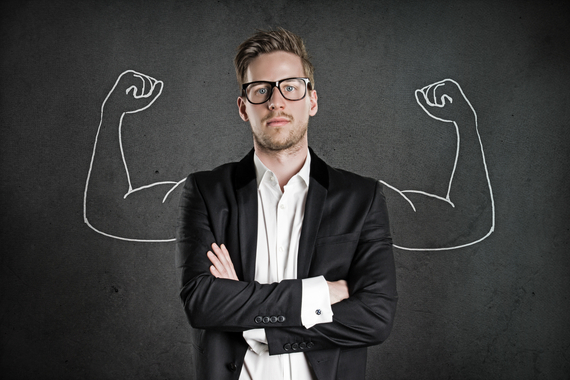 The flashy smile of a politician, the strut of a supermodel, the trance induced by a gifted public speaker- there are some people that just ooze self-confidence. Deep down, many of us wish we felt more empowered and able to influence those around us.
Our smartphones have become our best friends, trainers, and personal assistants, so why not use them for a little life coaching as well? Download these smartphone applications to help you build self-esteem and gain confidence to implement in every area of your life.
A positive mindset can lead to a positive self-image. Simply Being is an app that can open the doors to self-discovery through mediation. This self-esteem boosting application allows you to choose how long you would like to meditate and then guides you through the meditation process. According to a study in the Journal of Consulting and Clinical Psychology meditation helps chronically depressed patients, reducing their relapse rate by half.
Amplify the experience by adding your own music or selecting soothing sounds of nature to accompany your journey. This application is available on iPhone, iPad, Windows, Android, and Blackberry.
With over 25 years of experience in therapy, these experts make use of a combination of techniques to help change the way you feel, think, and behave. It's not based just on self-hypnosis or words of affirmations, but a variety of techniques aimed at improving the way you may feel about yourself. Monitor your behaviour and traits by tracking your strengths in the Positive Quality Diary and make use of the Confidence Commitments features to remind you of your 'to-do' pertaining to your self-esteem boosting.
Cognitive Diary CBT Self-Help
This self-help app aids in personal growth and development. Sometimes, problems posing as 'walls' prevent us from reaching happiness and fulfillment. These walls need to be broken down so that we may reach our full potential as individuals.
Cognitive Diary teaches you to establish certain triggers and thought patterns that lead you into a negative state of mind. Irrational beliefs might lead to depression, anxiety, anger, resentment, stress and general conflict within our daily life. The application is also based on tools of cognitive behavior therapy and is developed by a licensed, practicing psychotherapist. Cognitive Diary is also password- protected so that your deepest darkest secrets and emotions stay a secret.
Happier is aimed at inspiring individuals to gain self-esteem by mindfully curating what makes you happy. Think of Happier as the app version of the popular #100happydays trend.
The application shows you many simple ways in which you can instill happiness in your life. Whether it's spending a few minutes outside or giving a stranger a gift, there are many ways in which being 'grateful' leads to more positivity in our lives. Not only are you able to curate moments, people, images and events that make you happy, but you can share it with a like-minded community. Happiness is contagious - give it a go.
This smartphone application is another guided meditation tool and set of self-improvement exercises. Pop in your headphones and drift into meditation aimed at building your self-esteem via guided meditation. Not only will you be more attentive to what is good and positive in your life, but you might even be relieved from stress and anxiety.
The application features various settings, some with longer introductions and others aimed at helping you drift into a deep sleep. Build Confidence is created by Andrew Johnson, a specialist in relaxation and coping skills. The app is available on both iOS and Android - making it a must-have tool for self improvement. The developer also offers a range of similar applications for relaxation, sleep, procrastination, weight loss, and stress.
Personal development takes commitment. Luckily there are various applications aimed at helping you reach your individual potential. Maybe you just need to be reminded of the good in your life or start doing small favors for others to see your self-confidence hit the roof.