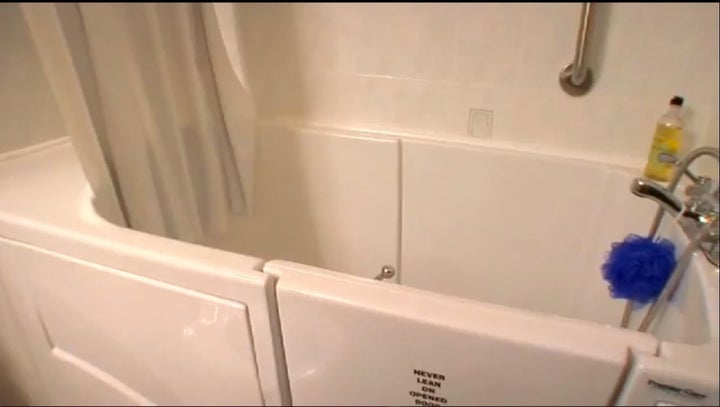 Anna Cullen had a less-than-leisurely bathing experience in her newly-installed walk-in tub after a fall left her inescapably wedged for more than 30 hours, according to a lawsuit filed in Cook County Monday.
In the suit, Cullen claims that the second time she used her Premier Care in Bathing walk-in tub on September 4, she became stuck as the tub filled with water, according to the lawsuit. A pull-chain attached to the drain stopper broke when she tried to unplug it, causing her to be submerged in water, to which the lawsuit attributes significant skin injuries.
"That was the lousiest $12,000 I ever put out," Cullen told the Chicago Sun-Times, referring to her recent purchase of the walk-in tub, which had been installed just a few days earlier. "I ended up in the hospital for four days, and then in a nursing home for three months."
Cullen's daughter found her in shock and unconscious more than 30 hours after her fall, UPI reports.
The lawsuit claims a "failure and/or malfunction of the drain," is seeking "in excess of $50,000 plus the costs of suit."
WATCH: A promotional video for Premier Care in Bathing bathtubs, featuring testimonials Cullen would likely object to:

Popular in the Community