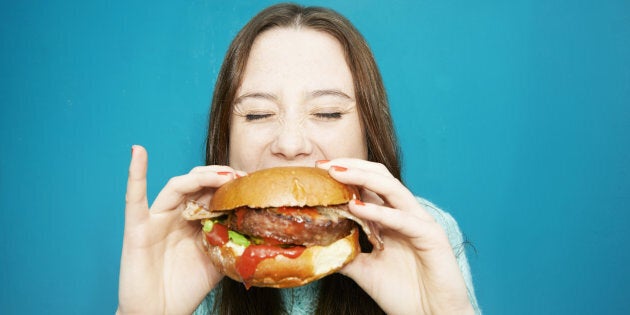 Let's face it, we all indulge in fast food every now and again more than we like to admit -- whether we're drinking, hungover or simply want to satisfy our cravings for a tasty, greasy meal.
Obviously having pizzas, cheeseburgers and fries on the reg isn't the best, which is why knowing how to order a healthier version of your favourite fast food is a good idea.
No, we don't mean ordering the salad without the dressing and croutons.
It's about tweaking your regular order and knowing these few simple tricks to make your trip to fast food land a little less repentant and more healthy.
We know what you're thinking:
Yes, it really is possible.
According to body science expert Moodi Dennaoui, aka The Diet Doctor, one of the best ways to avoid going overboard and control your portion size when eating fast food is to not get takeaway.
"To ensure you don't overeat a fast food meal it's best to eat it in," Dennaoui told The Huffington Post Australia. "If you get takeaway, you're left with leftovers which may sabotage your progress by calling you for seconds."
Another handy ordering tip is to look at the energy content of a meal, which is usually presented on menus in 'kJ'.
The average daily energy intake in Australia is 8,700 kilojoules, so a main meal should only be around 30 percent of that figure. To put this into real terms, a Pizza Hut barbecue meat lovers pizza is 7,056 kilojoules which is 80 percent of the daily 8,700 kilojoules.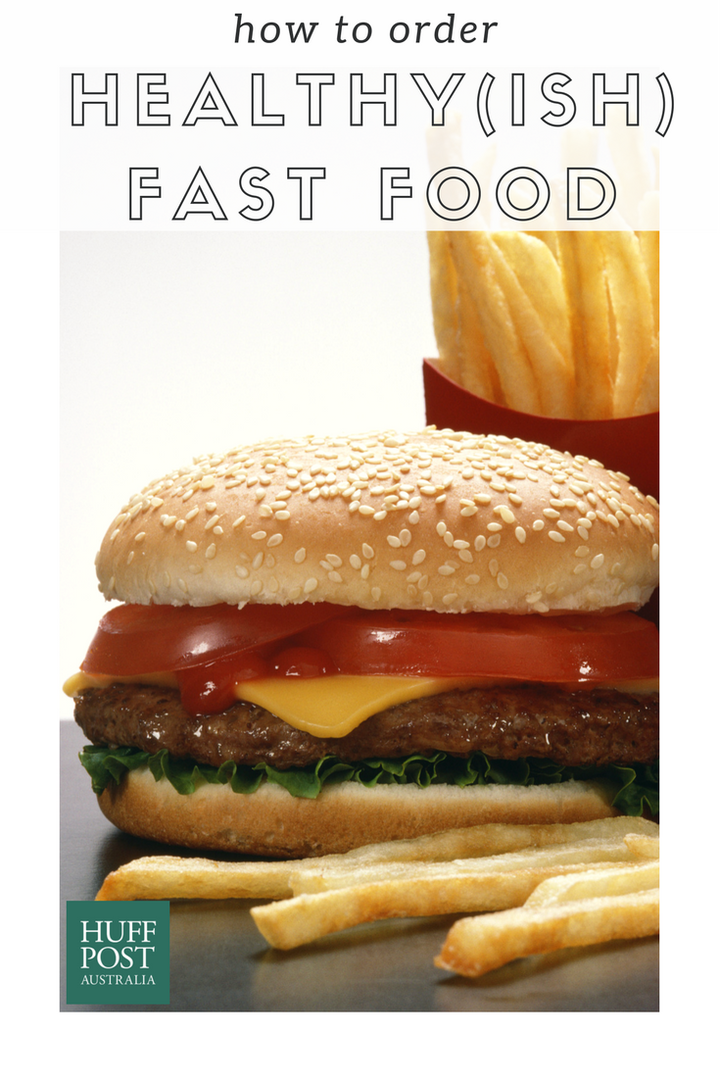 "Generally speaking, if you find yourself in a situation where you simply cannot access a nutrient dense meal and your back is against the wall, it's best to eat something that is relatively clean as opposed to not eating at all," Dennaoui said.
"I always say: skip a training session and you get added recovery. Skip a meal and you can potentially throw your metabolism out of whack and take a step backwards from your goals."
Here are the healthiest fast food options to order.
Hungry Jack's
If you find yourself in Hungry Jack's (or Burger King for anyone outside Australia), you can still have your burger -- just tweak your order to reduce the saturated fat content, and increase the (un-fried) veggies.
"The Whopper Junior is a small burger with some salad in it. Consider ordering it without cheese to reduce your saturated fat and kilojoule intake, and order a side salad instead of fries for added fibre and micronutrients," Dennaoui said.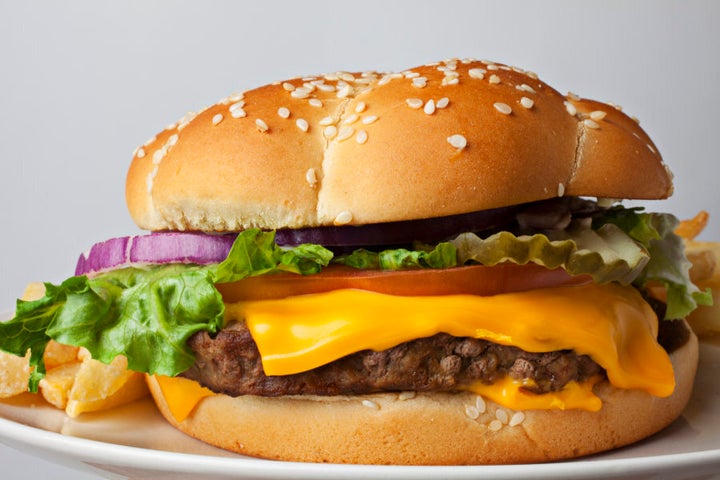 Red Rooster
To get the most out of your Red Rooster order, Dennaoui recommends ordering the veggie-based sides along with the chicken.
"The Classic Roast -- a quarter roasted chicken with sides of carrot, pumpkin, potato, peas and gravy," he said.
"For the healthiest alternative, remove the chicken skin and avoid having gravy. Also ask for a breast piece to ensure you get the leanest part of the chicken."
KFC
KFC fans will be happy to know that the Original Recipe burger isn't the worst item on the menu.
"The Original Recipe fillet burger is a reasonable serving size and only has 4.5 grams of saturated fat per serve, as well as less sodium than other options on the menu," Dennaoui told HuffPost Australia.
"Instead of chips, choose a mixture of healthier sides, including coleslaw. Lose half the bun or the whole bun if you're not too hungry or if it's replacing dinner."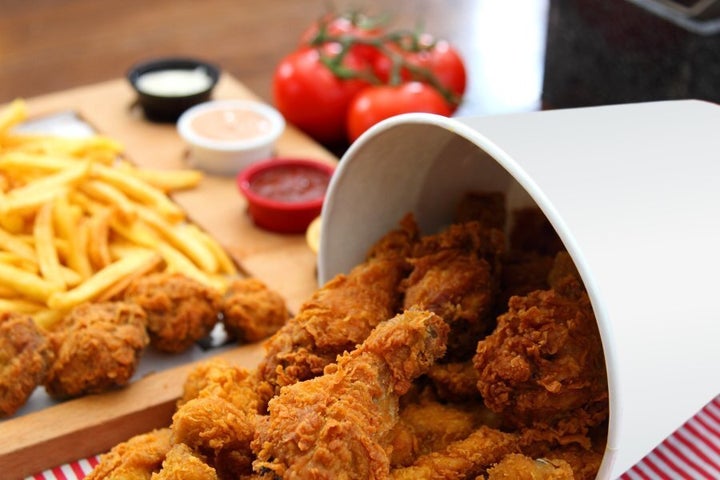 McDonald's
If you've got Maccas on your mind, instead of ordering a burger, consider ordering a Berrynice Yoghurt Crunch and Herb Fusion chicken salad with chilli and lime dressing.
"Although the quality is not the highest, you're still getting a high protein meal that also contains a fair amount of fibre," Dennaoui said. "Hint: eat the yoghurt first to prevent bloating and indigestion."
Subway
Although Subway may not seem like a fast food to some, the sauces and meat can be energy dense and saturated fat rich.
"Stick to a six-inch honey oat bread or multigrain bread with roasted chicken as it's the lowest in fat and high in protein," Dennaoui said.
"Avoid the calorie-loaded sauces and dressings they tend to use. If this is dinner and not lunch have the sub in a bowl, leaving out the bread entirely. This is a great option to significantly reduce your carbohydrate intake when you are least active."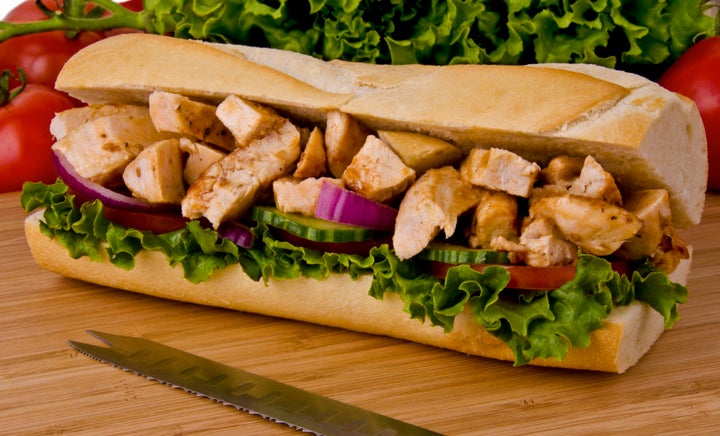 Nando's
Chicken and chips is a tempting combo, but consider swapping the chips for a salad and pile on the spicy sauce.
"The chicken garden salad or Mediterranean salad are the best options considering they are high in protein and fibre, and packed with micronutrients," Dennaoui said.
"Opt for a spicy sauce if you can handle it as this will increase your core temperature and create a thermic effect while you eat."
Dominos
Oh, pizza. Everyone's vice. If you want Italian and are open to something different, Dennaoui recommends opting for a pasta. But if pizza is the only thing you want, try this healthier option.
"The low fat and low GI penne pasta has roasted chicken, mushroom and tomato. It's under 1,700 kilojoules and contains 20.6g of protein," Dennaoui said.
"If you must choose from the pizza options then opt for thin crust, chicken or seafood (avoid processed meats like pepperoni and bacon), and add a bunch of veggies to fill you up."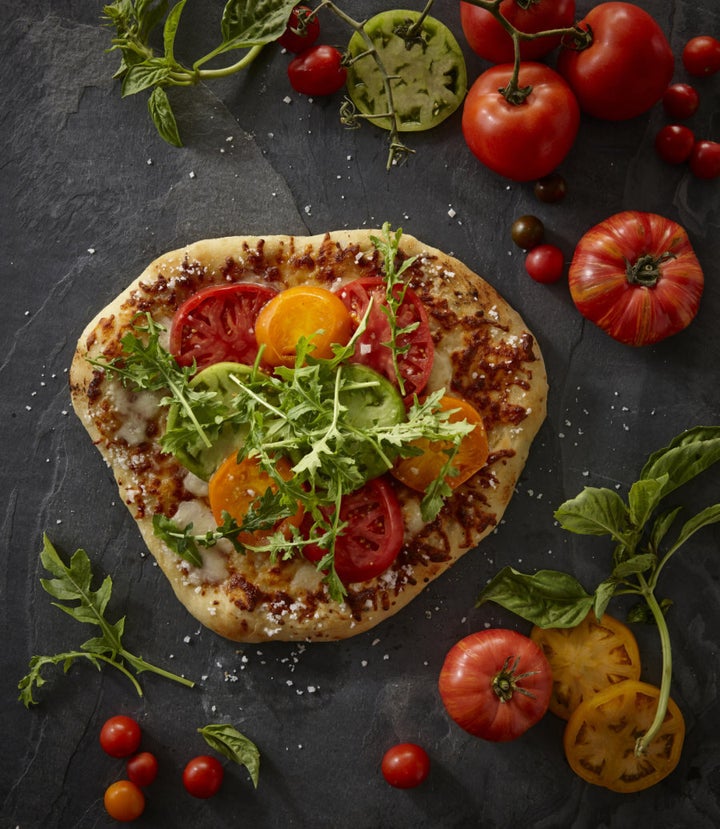 Guzman y Gomez
It's hard to go past a burrito or tacos, but Dennaoui recommends making your burrito 'naked' -- or at least 'undressing' it somewhat.
"The naked burrito includes the meat and salad filling but not the tortilla, making it a nutritious low calorie meal," he said.
"You can also buy a vegetarian burrito with no rice for less carbohydrates if you're eating this in the evening.
"If you are ordering tacos, choose soft tacos over hard tacos and add plenty of salad ingredients and beans for protein and fibre, which will keep you nice and full."
Click below to follow HuffPost Australia on Snapchat!