Drivers around the world lost an average of 8 working days a year due to traffic congestion, a new survey found.
Congestion has become a major problem in Europe with 8 out of 10 of the world's most congested cities in the continent, according to the latest Traffic Index released by TomTom.
Moscow kicked Istanbul off the top spot, claiming the title of most congested city in the world. Journey times in Russian capital are 65 percent longer during non-congested periods when traffic is flowing freely, and 114 percent longer during morning rush hour.
The increased journey times, congestion and unpredictability on the roads is having a big impact on business and the economy, Nick Cohn, global traffic congestion expert at TomTom, told CNBC.
"All good economies depend on reliability. If everything is really unpredictable they end up not working efficiently and there is a lot of frustration. It can't help but cost productivity and work time as well as making deliveries late," he told CNBC.
Istanbul and Rio de Janeiro follow behind Moscow in the top ten most congested cities, as urban population booms and increased car ownership takes its toll, Cohn said.
But European cities dominate the list with places such as Rome, Paris and Marseille in the top 10. Their antiquity makes them prone to traffic build ups.
"A lot of European cities were developed long before the automobile came along. Also in the last decade there have been more people driving," Cohn said.
But unlike emerging cities like Rio, European cities are attempting to tackle the issue through encouraging public transport and getting drivers to think "smartly", according to Cohn.
"There is change happening but it just takes time for that to have a big effect."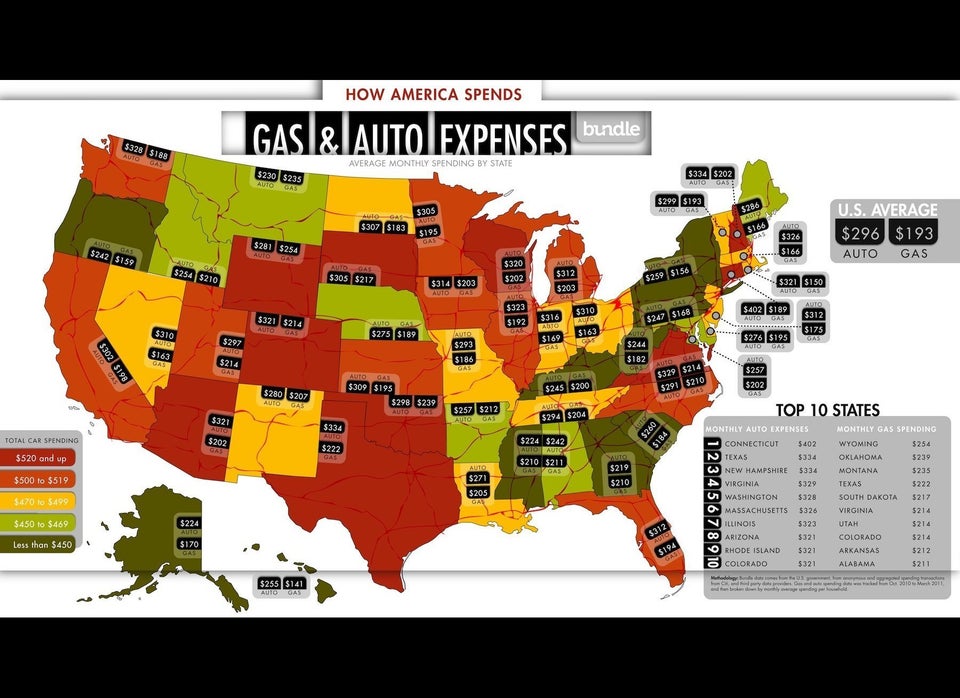 States Spending The Most On Cars