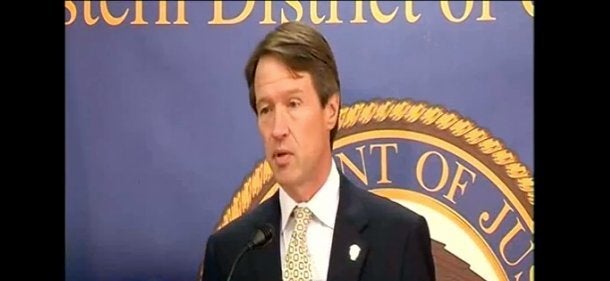 Federal officials have busted a major student aid fraud ring in California.
Benjamin B. Wagner, U.S. Attorney for the Eastern District of California and Kathleen Tighe, Inspector General of the U.S. Department of Education Office of Inspector General announced this week they have charged 21 Californians with stealing federal financial aid money.
The OIG said a loosely affiliated group of criminals targeted mostly online programs at community colleges and for-profit schools, obtaining more than $770,000 in federal student aid. Seven fraud schemes were place to collect federal money, operating at 15 different institutions.
The accused thieves would either sign up in their own name or recruit "straw students" -- who had no intention of ever attending college -- to collect the student aid money. One ringleader allegedly recruited more than 50 straw students, including prison inmates, to fraudulently receive $200,000 in student aid, the OIG said.
"Federal student aid exists so that individuals can make their dream of a higher education a reality, not for criminals to use as a personal slush fund," Tighe said in a statement. "As the law enforcement arm of the U.S. Department of Education, the OIG ensures that those who steal student aid or game the system for their own selfish purposes are stopped and held accountable for their criminal actions. ... The bottom line is scams like this steal money from hardworking taxpayers and legitimate students and that is unacceptable."
Distance-learning programs, like online classes, are especially vulnerable to this type of fraud, according to the OIG. Without much interaction required between the student and the instructors and administrators of an institution, it makes it easier for fraud ringleaders to exploit the online education programs for the purpose of collecting federal student aid dollars.
They also typically target schools like community colleges because of their low tuition, guaranteeing there would be plenty of money left over from the student aid disbursements after tuition is covered.
"Those who rip off federal aid funds can expect to find themselves in a prison cell instead of a classroom," Wagner said.
A 2011 report showed 42 fraud rings have been busted by federal investigators since 2005, noting an increase in scams targeting online education programs, specifically.
Popular in the Community