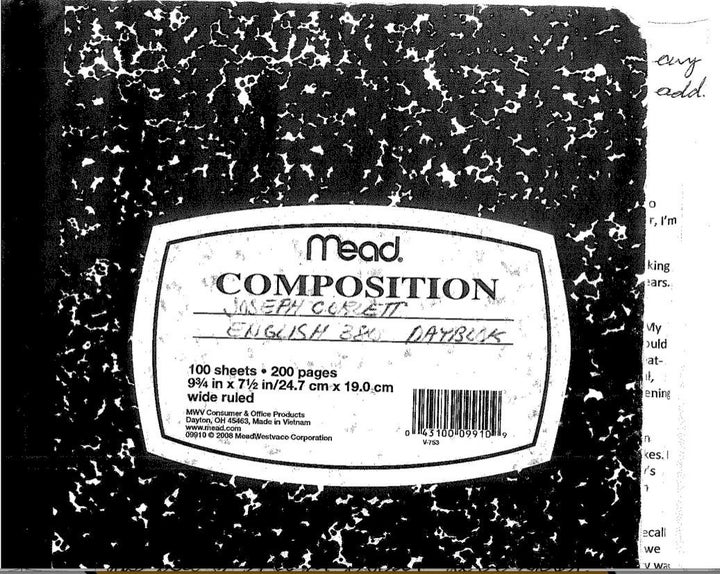 A college student at Oakland University in Detroit was banned from campus for a year and ordered to undergo "sensitivity" counseling because he wrote about his attraction to female professors in writing assignments, according to Foundation for Individual Rights in Education, a free speech advocacy group.
Joseph Corlett, a 56-year-old student at OU, was given a year's suspension for his writings in an Advanced Critical Writing class and told he'd be arrested for criminal trespass if he entered the campus. The University also stipulated if Corlett enrolls for Winter 2013 courses, "he also must show evidence of 'counseling ... to work on sensitivity issues.'"
Corlett wrote an entry titled "Hot For Teacher," in which he described how attractive his instructor, Pamela Mitzelfeld, was and that it was tough for him to concentrate in class because of it. He then penned a fake letter from Mitzelfeld in which he acknowledged his writing was inappropriate.
Corlett continued to express his feelings, writing in a later entry that his professor "is like Ginger from the television series Gilligan's Island, while another professor is like the character Mary Ann." Mitzelfeld announced to some of her colleagues in an email, "Either Mr[.] Corlett leaves campus or I do." Mitzelfeld said she was also worried about Corlett's "gun obession." Corlett had written publicly before about his support for the right to carry concealed weapons.
"I cannot feel safe knowing that he might have a weapon with him at any time. He might have had a gun in his backpack when he sat 20 feet away from me at the writing center last week," Mitzelfeld wrote in her email. FIRE Vice President of Programs Adam Kissel said Corlett did not have a weapon on him in any of her classes.
FIRE says that Corlett met with University officials shortly after that email was sent and they pressured him to withdraw from his classes.
"This is a wild overreaction to a student's creative writing," said FIRE President Greg Lukianoff in a statement. "The university has essentially issued a straitjacket to every writing student to protect the delicate sensibilities of faculty and staff."
OU said Corlett violated their rule that "no person shall engage in any activity, individually or in concert with others, which causes or constitutes a disturbance, noise, riot, obstruction or disruption which obstructs or interfered with the free movement of persons about the campus.... [N]or shall any person in any way intimidate, harass, threaten or assault any person engaged in lawful activities on the campus."
FIRE, who is now representing Corlett during his appeal, is demanding he be reinstated to OU.

CORRECTION: This article previously stated Mitzelfeld wrote Corlett to tell him he was being inappropriate in his writing and asking him to stop. It has been changed to reflect that it was a fake letter from Mitzelfeld, which Corlett wrote himself.
Related
Popular in the Community