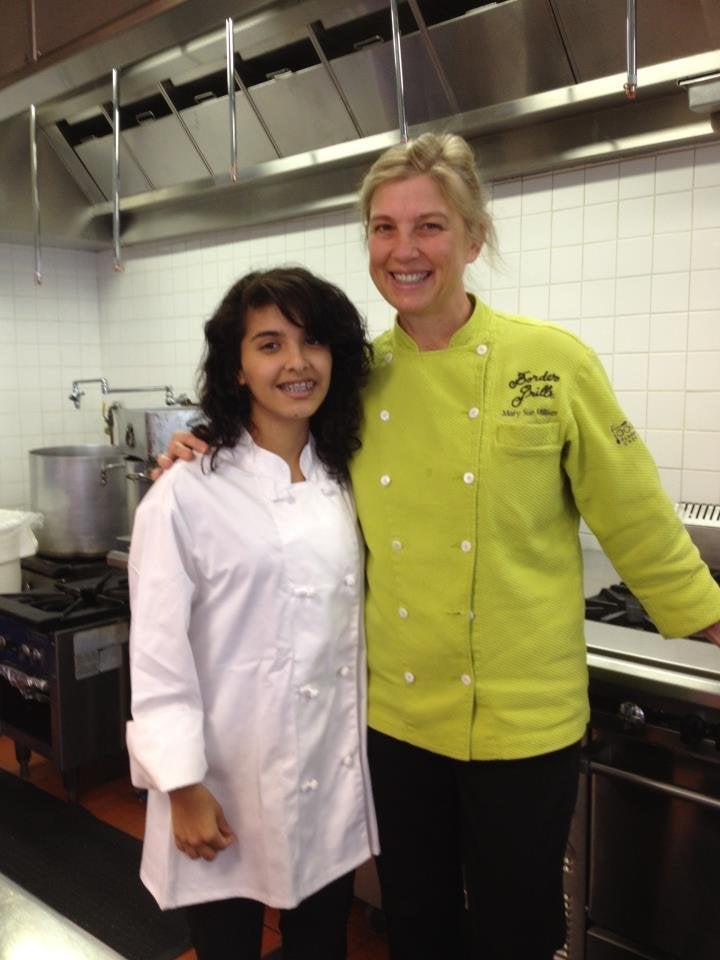 Teenaged chefs are cooking their way to college.
One such chef, Los Angeles high school student Nicole Caceres, cooked up a $5,000 college scholarship by placing first in the Careers Through Culinary Arts Program (C-CAP) competition last week. The winning ticket: her delicious Black Bean Mole Stew.
Caceres, a student at John Marshall High School, told C-CAP at the Beverly Hills awards ceremony that, for her, cooking is an art. "I use food as a medium to express my artistic vision just like a painter might use watercolors," Caceres said. Her specialties include pastry, cake design, sugar sculpture and food aesthetics.
This young chef's black bean mole (see recipe here) will be served at Border Grill in downtown Los Angeles, Santa Monica and Las Vegas. They will also sell single-serving frozen portions until May 11, and all profits will go towards a culinary scholarship for another student at Caceres' school, according to C-CAP.
Caceres was one of thousands of high school students who worked with their culinary arts teachers to create a healthy, vegetarian meal as a part of the Meatless Monday campaign.
Another Los Angeles Unified School District (LAUSD) student who reaped college money was Banning High School senior Glen Hernandez. Hernandez won a $58,500 scholarship to attend Monroe College in New Rochelle, NY, and to cook for three months in Rome, according to a press release. Hernandez said his goal is open his own restaurant, just like his father.
The biggest winner was Granada Hills student Cassidy Wong, who won a full ride, worth over $104,448, to attend the prestigious Johnson & Wales culinary school.
Click through photos from the C-CAP competition and awards ceremony:
Photos courtesy of LAUSD: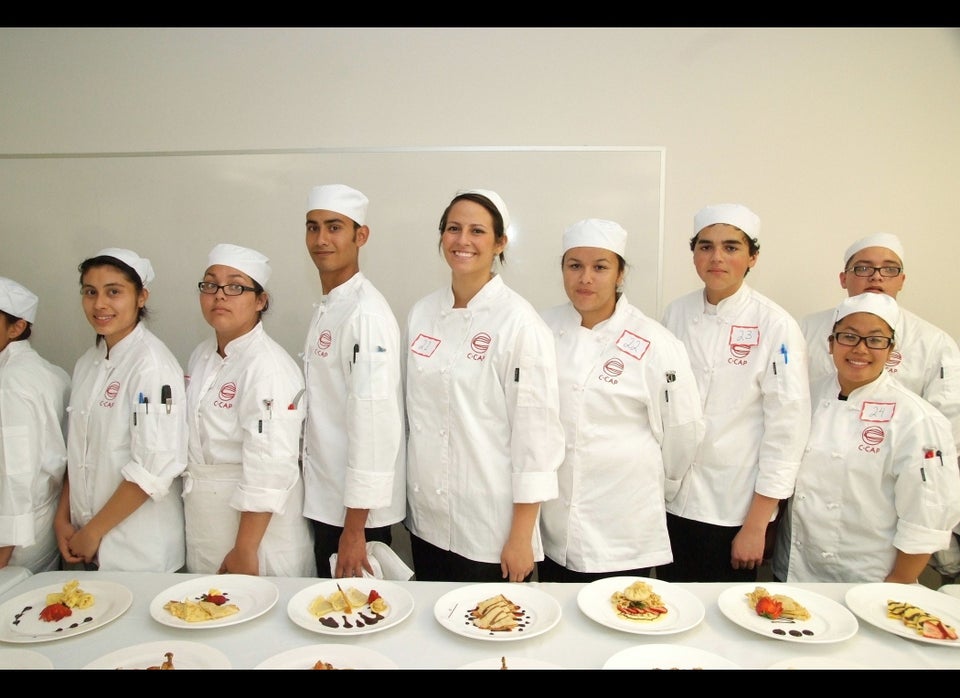 Careers Through Culinary Arts Program (C-CAP) Winners
Popular in the Community