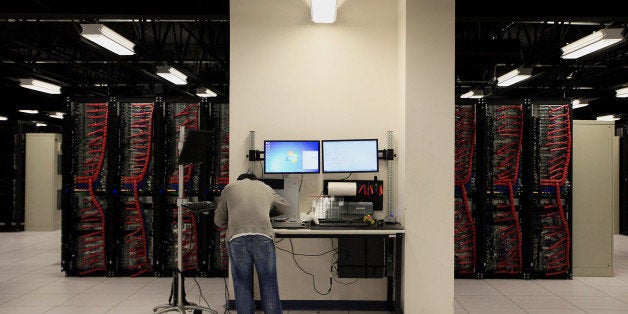 As technology continues to seep into U.S. classrooms, an overwhelming number of parents and others worry that children's private information may not be secure.
A whopping 89 percent of Americans reported they are "very" or "somewhat" concerned about "advertisers using personal data about children to market to them," according to a nationally representative survey conducted by the Benenson Strategy Group on behalf of Common Sense Media, an advocacy group for children and families. The survey asked questions of 800 registered voters, including 227 parents, by phone earlier this month, and has a 3.5 percent margin of error.
The poll found that while only 37 percent of the public has "seen, read, or heard" "some" or "a great deal" about schools collecting, storing and sharing information, including age, weight and grades, 90 percent are "somewhat" or "very" concerned about private companies having access to student data.
"Student privacy and the protection of data is about to explode as an issue in the United States," said James Steyer, who heads Common Sense Media. "The numbers are off the charts. It's clear that students' personal and private information must not be for sale. Period."
Over the last few years, "data-driven instruction" has become a buzzword in education, with the idea behind it included in the pitches of education technology vendors and the federal government's Race to the Top -- District competition, in which school districts vie for cash in part by tailoring education plans to individual students (the Department used the phrase "personalized learning"). Proponents see technology that uses data collection as key to showing teachers which skills students are missing and what motivates learning. School districts are increasingly using cloud computing to store thousands of digital records for each student.
Because the field is new, it's largely unregulated.
Ninety-five percent of school districts in the U.S. rely on cloud computing, storing data on remote servers connected to the Internet, according to recent report from the Fordham University School of Law. The Fordham paper found that only one-fourth of districts tell parents about these services and one-fifth of districts don't have policies explicitly governing their use. Many contracts between districts and technology vendors don't have privacy policies, and less than 7 percent of the contracts restrict vendors from selling student information. The agreements rarely address security, according to the Fordham research.
Even advocates of increasing the use of data to inform education acknowledged the survey's implications.
"The survey points to the need for states, districts and schools to not only follow existing laws and regulations that govern the appropriate use of student data, and to make every effort to safeguard student privacy," said Dakarai Aarons, director of communications and external affairs for the Data Quality Campaign, a nonprofit that advocates using student information to improve instruction. "It's imperative that transparency exist so parents know what data is collected, who has access and for what purpose."
Common Sense Media is a San Francisco-based nonprofit that helps families navigate the world of technology and lists Chelsea Clinton, Ezekiel Emanuel, Robert Fisher and Geoffrey Canada as board members. The group has received major grants from the MacArthur Foundation, the Ford Foundation and the Anschutz Foundation.
In October, Common Sense Media sent a letter to 16 education technology vendors asking them to restrict the use of student data to instructional purposes -- not commercial ones.
Steyer said in an interview that he first came across the privacy issue as co-chair of the LEAD Commission, a group President Barack Obama assembled to explore education technology. The LEAD Commission evolved into ConnectED, an Obama initiative that seeks to get 99 percent of schools high-speed Internet connections within five years.
"As we started looking at the plan to wire all the classrooms in America and the increasing numbers of blended learning classrooms and all these schools going high-tech, we also saw that privacy concerns were going to emerge," Steyer said. "Data is used to track achievement, but the issue is making sure data is only used for student advancement purposes."
Companies like inBloom, a Gates Foundation-sponsored student database, have aroused suspicion in parents. InBloom launched with $100 million and a plan to work with states to track student information -- including grades and addresses -- from kindergarten through high school. According to Reuters, district administrators would have legal control over the information, but inBloom could share some of it with vendors.
Parents scared of potential misuse of their children's data protested, and every state that had signed up to use inBloom's services backed out -- except for New York, which recently announced it would postpone its implementation due to technical reasons. A group of 12 parents in New York announced they would seek a restraining order to prevent the state from uploading student information to the company.
After reviewing the survey, Adam Gaber, inBloom's vice president of communications, issued a statement to The Huffington Post stressing his organization's commitment to security.
"The promise of digital learning enables districts to further empower all teachers to personalize learning more quickly and easily," Gaber said in an email. "But to ensure this trend has staying power, the privacy and security of student information must come first. For inBloom, our top priority has always been to develop and deliver best-in-class security protections for our systems and the information that passes through them. Through inBloom, districts will be able to more securely store student data using security measures that exceed those currently used by most districts."
Steyer said he expects "key states" to pass legislation to make sure districts shore up data security. Already, in West Virginia, the Board of Education passed a resolution saying it would keep students' personal information in the hands of the school system. Legislators in Alabama, Georgia and New York have proposed privacy legislation. Some of these proposals would curtail outside access to information, such as Social Security numbers, without parental consent. A bill in Oklahoma would prohibit cloud computing companies from processing student data for commercial purposes. And Sen. Ed Markey (D-Mass.) recently said he would introduce federal legislation that would prohibit outside contractors from owning student data.
According to the survey, 91 percent of voters support laws that would require schools to notify parents before turning over student data, 89 percent support requiring "tighter security standards" for cloud data, and 77 percent support prohibiting the sale of student data to advertisers.
Before You Go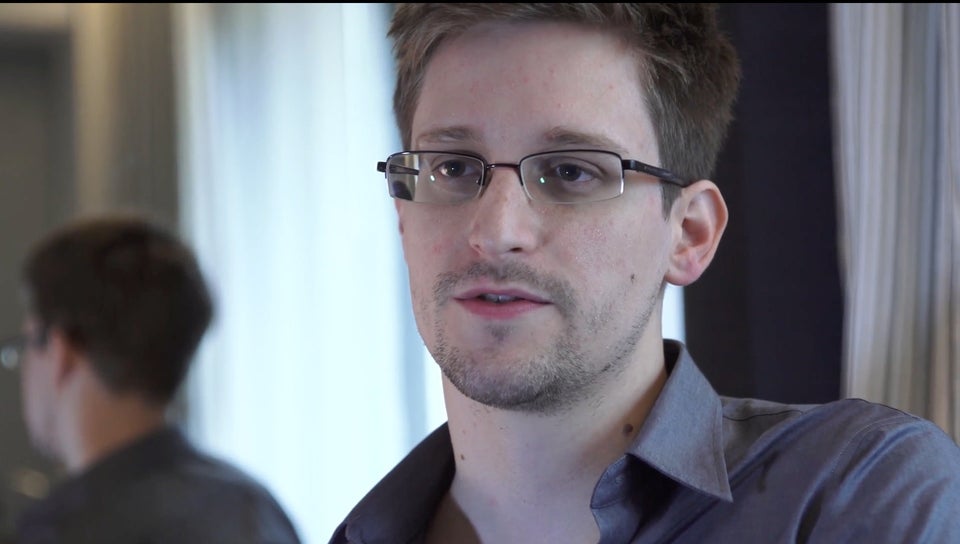 Edward Snowden
Popular in the Community