The difference in how well young adults with college degrees are living depends significantly on whether or not they're carrying student debt, according to the Pew Research Center.
Roughly four-in-ten households headed by an adult younger than 40 currently have some student debt, which the Pew Research Center notes is the highest share on record.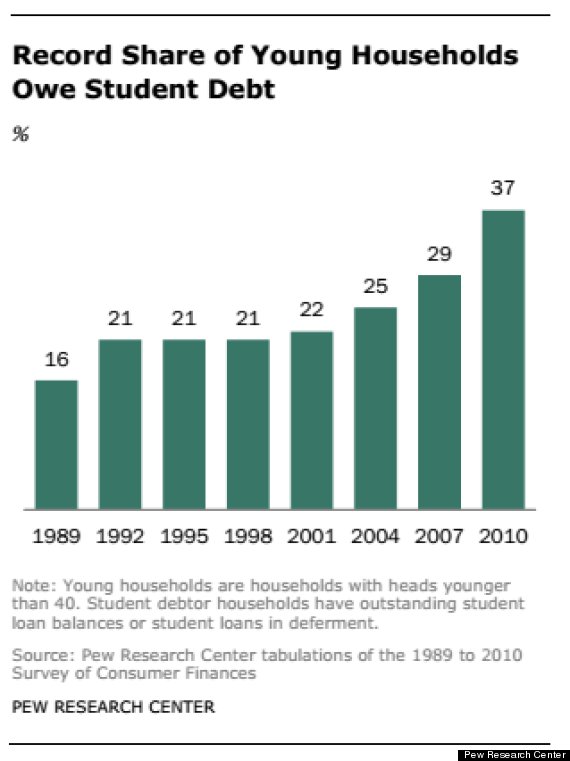 Yet, Pew finds another reason why this greater share of households with debt is troublesome. Young adult households headed by someone who is college educated without student debt have a typical net worth 7 times higher than those with student loans to pay back.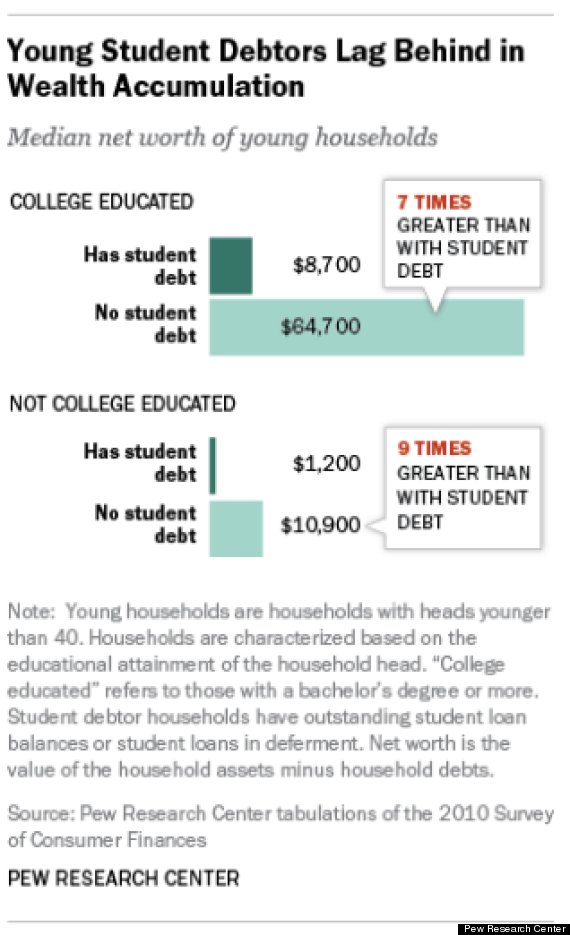 Those same households with student debt also typically have twice as much total indebtedness -- counting mortgage, auto and credit card debt -- as those without education loans. In addition, 41 percent of college educated persons with student debt say their total debt exceeds the value of their assets, compared to just 5 percent of college educated people without student loans.
The difference in the median debt-to-income ratio between college educated young adults with student debt and those without keeps growing, and at a faster rate after the turn of the century.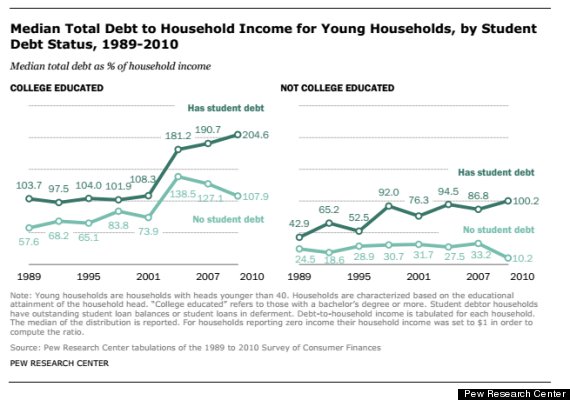 In a separate study also released Wednesday, by the American Enterprise Institute, data shows graduates with four-year degrees are becoming more likely than those with just some college or with advanced degrees to be late on their student loan payments.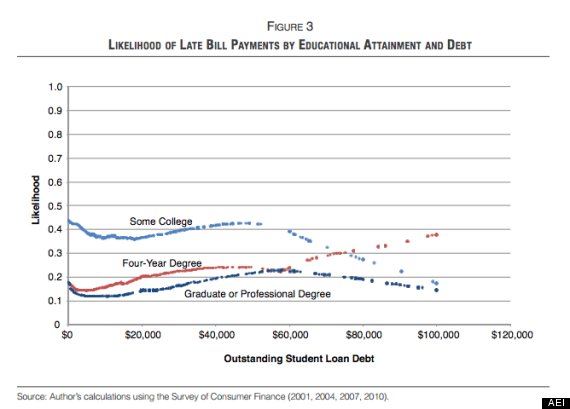 According to AEI, "after controlling for factors like educational attainment and age, ... an additional $1,000 in student loan debt is associated with a 0.11 percentage point increase in the likelihood of financial hardship."
Related
Before You Go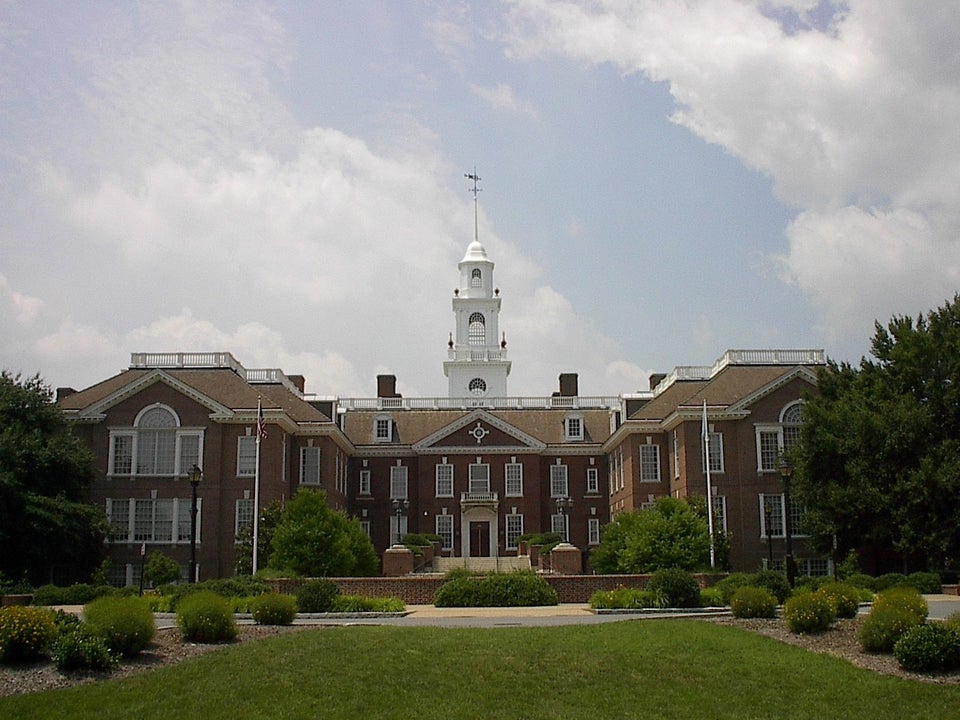 States With Highest Average Student Debt - TICAS - Class Of 2012