WASHINGTON -- Business groups in Ohio want some local school systems to drug-test students who enter vocational training programs.
While it's not unheard of for a school district to make its students pee in cups, it's less common for local businesses to urge the policy. That's what the Mahoning Valley Manufacturers Coalition and the Youngstown/Warren Regional Chamber of Commerce are doing in Ohio with a letter to schools in Columbiana, Mahoning and Trumbull counties.
"The manufacturers coalition, and the members of that coalition, all spoke to the need to do everything we can to discourage early drug use and early poor choices by the youth in our community," coalition president Brian Benyo told HuffPost.
The Supreme Court ruled in 2002 that schools can randomly drug test any students who participate in extracurricular activities. Benyo said he supports testing for all kids, but especially ones who participate in vocational training programs that could set them up for careers in manufacturing.
"There's no sense it does anybody any good to come out of one of these training programs … with a drug issue that's going to limit their ability to seek gainful employment," Benyo said.
Benyo owns a medium-sized manufacturing company called Brilex Industries. He said he hasn't kept track of how many job applicants have flunked drug tests, but it's a typical complaint from business groups across the country. Lawmakers at the state and federal level have cited employer concerns when pushing for drug tests in government safety net programs.
Nearly 30 percent of school districts with middle and high schools had a drug testing policy in 2012, according to the Centers for Disease Control and Prevention. Betty Aldworth, director of Students for Sensible Drug Policy, a group that opposes the war on drugs, said she had never heard of businesses encouraging local schools to screen students.
"Mandatory drug testing for students is deeply problematic on a number of different levels," Aldworth said, citing the possibility of false positives and overly harsh possible consequences, like expulsion and ineligibility for student loans. Another complaint is that drug tests detect marijuana much more easily than they detect other drugs, so a student inclined to try pot could choose something more dangerous if he's worried about a drug test.
"If we want to see a shift in the way young people interact with drugs we have to take new approaches that are based in science and compassion," Adworth said.
Before You Go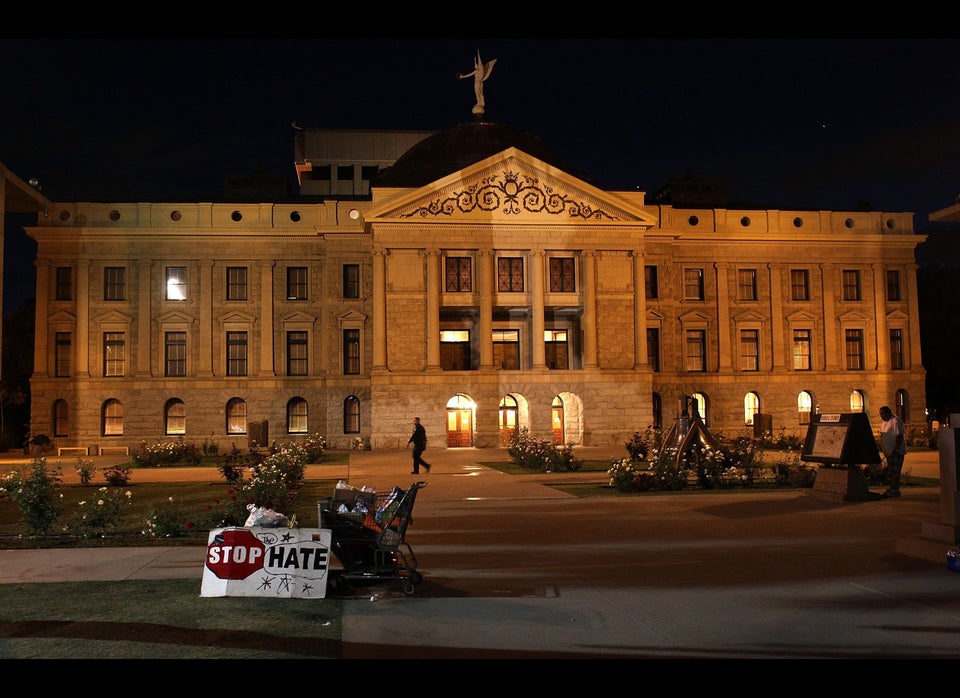 U.S. State Capitol Buildings
Popular in the Community