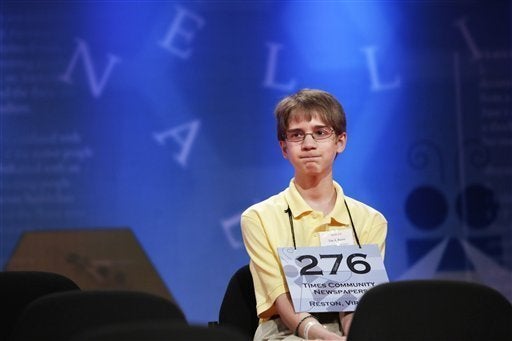 In a scandal that some have compared to the steroid epidemic in sports, a student was ejected from the National Spelling Bee in Washington, D.C. last night after officials determined that he was using Spell Check.
Timmy Van Kesseline, 11, of Spokane, Washington, was accused of using the banned computer program after being asked to spell the word "coelenterata."
"At first, Timmy seemed to be fumbling with his hands, which we thought was just a nervous habit," said Carole Foyler, a schoolteacher from Gary, Indiana who served as one of the bee's judges. "But then we looked a little closer and saw that he was using his iPhone."
According to bee officials, using Spell Check during a competition can result in a permanent ban from the sport, which could cost Mr. Van Kesseline millions in endorsements from dictionary companies.
But aside from the Spell Check scandal, the bee was a resounding success, and even inspired former President George W. Bush to issue the following statement: "The National Spelling Bee shows the positive impact that No Child Left Behind has had on our children's literissy."
More from Andy Borowitz here.

Popular in the Community