Did you know that there are currently 65 million people around the world who have been displaced from their home country? The global refugee crisis is currently at its greatest since World War II.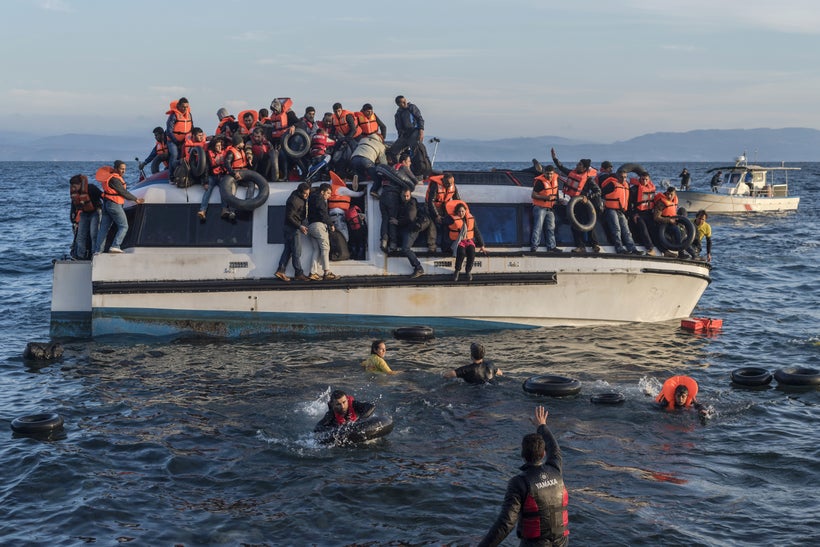 Refugees' predicaments do not end when they leave war behind. In the midst of escaping war, many refugees have fallen into poverty and are forced to live in overcrowded camps. The lucky few who are granted asylum often still constantly face discrimination and social isolation. Even though many refugees bring along with them valuable skills and expertise, most still struggle to integrate into the job market of their host countries.
Some people think that refugees are highly dependent on welfare, while others think that refugees are dangerous, and are inherently culturally incompatible with the West. But the fact is that many refugees are skilled and qualified. Many were scientists, engineers, scholars, and medics, and whom led esteemed lives back in their country before violence struck, and they can be an impactful force for their new nation's prosperity if given a chance to be productive.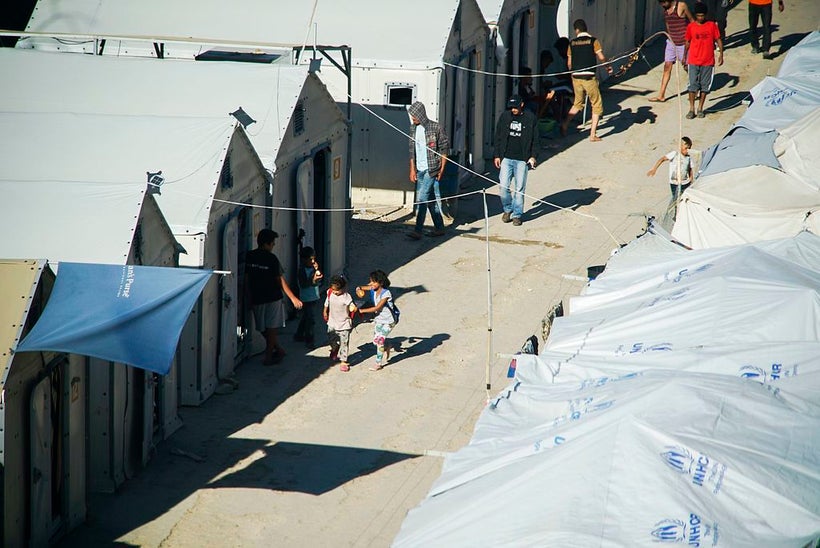 Both nation-states and multilateral organizations like the United Nations and the World Health Organisation have failed to alleviate the refugee crisis significantly. Hindered by legal, administrative, and political barriers, it seems that our experts, from politicians and development professionals, are stuck in a quandary. Perhaps we could do with a new approach. And behind that approach, a fresh new way of thinking to restore the rights and dignities of the 65 million refugees worldwide.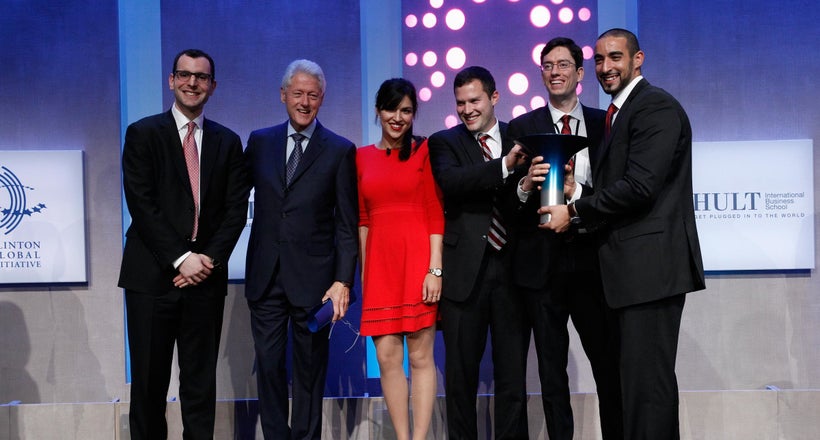 With the worrying rise of populism worldwide, and the bureaucratic failures of multilateral agencies thus far, the Hult Prize is turning to an unlikely force for good: Students.
The Hult Prize is the world's largest student competition for social good, and for a top prize of US$1 million, student-entrepreneurs are challenged to develop sustainable solutions for the refugee crisis. Each student team stands a chance to be supported by a distinguished global network, with notable figures such as Nobel Peace Prize Laureate Muhammad Yunus and former US President Bill Clinton. Dubbed as one of the "Top 5 Ideas Changing the World" by TIME Magazine, the 2017 Hult Prize Challenge has brought together over 50,000 students from 50 countries worldwide to brainstorm, pitch, and build solutions to the global refugee crisis.
This last project is the brainchild of team 'Atlas' from the London School of Economics and Political Science (LSE), founded by four MSc Candidates in Local Economic Development: Jon Lo, Gaelle Miollan, Aleena Waheed, and Sania Haider. Atlas is a social enterprise that aims to provide sustainable jobs and training through which refugees can become economically productive again.
Employment for refugees is often a sensitive situation, with many refugees finding it difficult to integrate into the job markets of their host countries. Many simply do not know the opportunities that available to them, and face significant legal and training hurdles to gain employment. The financial support that most refugees can claim from their host nations is also minimal, usually amounting to less than £10/ day across Europe.
But most, if not all refugees, do not want to rely on handouts.
This is where the social enterprise comes in. The startup provides a curated job-matching service for refugees that connects each refugee to appropriate freelancing work opportunities, regardless of their level of education. By allowing refugees to be productive again and earn an income, the burden on the state is eased, and refugees are also empowered to be financially independent once more.
Atlas begins by connecting new refugee job-seekers to immediate freelancing opportunities so they can begin earning an income quickly. To do this, the company has formed a partnership with Upwork, the world's largest freelancing website, to provide refugees access to job opportunities based on their skills and needs.
Upwork is perhaps most famous for providing coding and graphic design roles, but the platform also features opportunities that are 'language-free' and 'skills-free', meaning anyone from any background, regardless of their technical background or native tongue, can perform these tasks with minimal instruction. For example, refugees can be paid for low-skilled opportunities such as data entry, translation and/ or scanning tasks. This is invaluable for those who are struggling and need an immediate source of income.
Many refugees are also skilled immigrants, who are qualified engineers, scientists and even doctors. But many of these highly-skilled refugees still face language barriers when integrating into their new communities. These people will be connected with opportunities to train and be up-skilled into their host country. Atlas has partnered with groups like Salusbury World, an NGO in London, to provide English and computer classes. The startup hopes to eventually to move on to more advanced and high-skilled classes, such as coding lessons with other partners.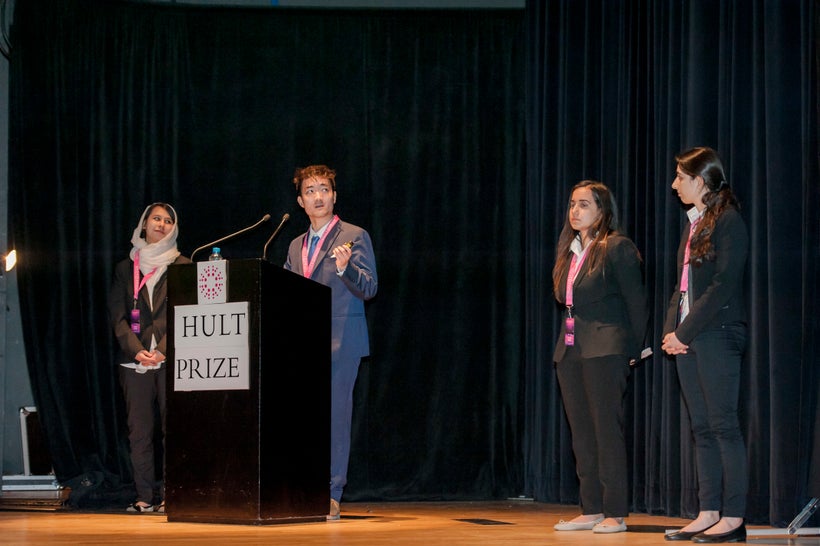 Atlas is currently implementing their pilot project in Italy and connecting 12 refugees to short-term freelancing opportunities, and seek to expand the pilot to the UK in the near future.
The team also has the support of notable figures working to alleviate the refugee crisis, including official support from consultants from McKinsey & Company. Fellow LSE alumna and CEO of Techfugees, Joséphine Goube, is similarly excited, commenting that, "The team's fresh thinking is much needed at a time when the humanitarian sector and our institutions seem to be in a deadlock, unable to reform themselves from within."
The team's official mentor is Kilian Kleinschmidt, a former UNHCR official who became the Camp Manager of the largest refugee camp in Jordan (the Zaatari camp). Kleinschmidt recognises the agency that ATLAS is able to provide refugees. "By moving away from looking at the poor and displaced as victims with no capacity, to becoming contributors to the economy and independent from dehumanising charities, Atlas reflects a world without boundaries - from Asia through Europe to the Americas."
About 80,000 people reside in the Zaatari Refugee Camp, a small percentage of the millions of refugees who have fled Syria. The camp continues to evolve, as tents erected in 2012 are replaced by semi-permanent structures.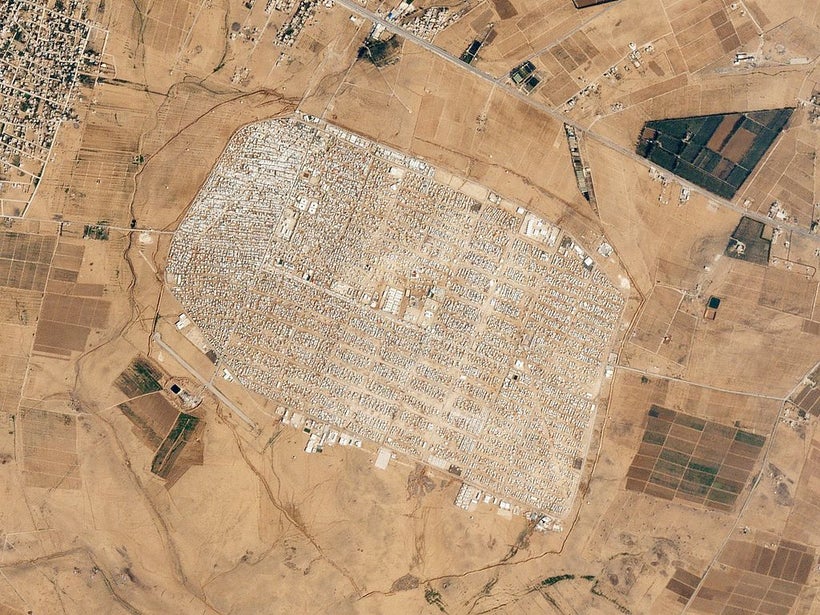 The bulk of the work for these Hult Prize teams is yet to be done. But perhaps we can glean inspiration from these students' unabashed efforts to restore the rights and dignities of refugees and asylum seekers worldwide, despite the mounting challenges they face.
Like many others, I remain hopeful that their endeavors will be part of the solution to a seemingly insurmountable crisis.
Calling all HuffPost superfans!
Sign up for membership to become a founding member and help shape HuffPost's next chapter
This post was published on the now-closed HuffPost Contributor platform. Contributors control their own work and posted freely to our site. If you need to flag this entry as abusive,
send us an email
.