WASHINGTON, May 23 (Reuters) - The Republican-dominated U.S. House of Representatives on Thursday voted to switch federal student loan interest rates to a market-based system.
Republicans say their plan is a long-term solution that will take politicians out of the business of setting student loan rates and using them as a bargaining chip.
It is unclear, however, how much support the bill will get in the Democratic-led Senate, which is pushing to maintain the current interest rates of 3.4 percent for another two years.
The White House also threatened on Wednesday to veto the bill, arguing the plan would create uncertainty for students.
The Smarter Solutions for Students Act, introduced by Republican Representatives John Kline of Minnesota and Virginia Foxx of North Carolina and passed on a 221-198 vote, would require subsidized and unsubsidized Stafford loans to be recalculated every year and pegged to 10-year Treasury notes, plus 2.5 percentage points.
The government currently sets interest rates on those loans. Without congressional action, the interest rates are set to double on July 1 to 6.8 percent from 3.4 percent for millions of subsidized Stafford loans.
Lawmakers have expressed growing concerns about American student loan debt, which now exceeds $1 trillion, according to the U.S. Consumer Financial Protection Bureau.
"If President Obama and Senate Democrats are serious about a long-term solution to the student loan interest rate problem, they will immediately consider and build on the ideas put forth in the Smarter Solutions for Students Act," Foxx said in a statement following the vote.
The bill is similar to a plan in President Barack Obama's budget proposal but includes an 8.5 percent cap on Stafford loan rates.
Under the Republican bill, a borrower's rates would be recalculated every year, a provision the White House said would create uncertainty for families and put them at risk of eventually paying more when market rates go up.
Under Obama's plan, the rate on federal student loans would be set each year based on the market rate, but remain fixed for the life of the loan. His plan, however, does not include a cap, and some critics say that also could expose students to the risk of higher rates.
Democrats argue that students would be better off if rates were left to double in July than under the Republican plan. That plan, they said, unfairly targets students and families in the Republican drive to pay down the deficit.
The non-partisan Congressional Research Service has estimated that under the Republican plan, a student who borrows the maximum amount of subsidized and unsubsidized Stafford loans over five years would pay $14,430 in interest. If rates were allowed to double on July 1, a student would pay $12,598, compared with $7,965 if rates do not double.

Before You Go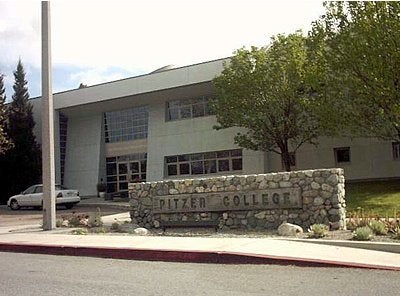 The Most Expensive Colleges
Popular in the Community