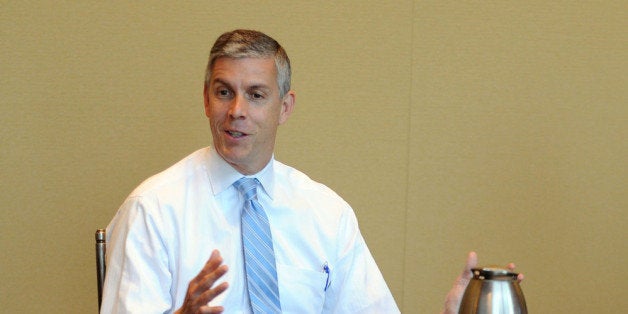 The lack of reliable data on the $1.2 trillion student debt market may be hampering federal officials' understanding of how student debt threatens economic growth, a top regulator said Monday.
Financial regulators, federal policymakers at the Treasury Department and Federal Reserve, and select bank chief executives who advise the Fed have been warning for several months that large unpaid student loan balances may jeopardize the economy in the coming years as bigger chunks of household paychecks go towards repaying college debt instead of buying new goods and services, investing in small businesses or saving for retirement.
But authorities lack a full understanding of how student debt affects financial decisions and how future problems in repaying student loans may impact other parts of the economy because the student loan market is "quite opaque," according to Rohit Chopra, Consumer Financial Protection Bureau assistant director and student loan ombudsman. Issues Chopra said "are not well understood" include why some borrowers repay loans faster, why they fall behind on their loans, and reasons for default.
"I am quite concerned that financial regulators and the public lack basic, fundamental data on student loan origination and performance," Chopra said in a speech at the Federal Reserve Bank of St. Louis. The lack of good data is "adding further uncertainty about the potential spillovers into the rest of the economy," he added.
Federal officials outside the Education Department, especially those at the Treasury Department, have long complained about the lack of reliable data on the federal government's $1 trillion student loan portfolio. For example, officials are unable to determine the number of borrowers delinquent on their obligations, or the share of distressed borrowers in repayment plans that are based on their monthly incomes.
Chopra likened officials' lack of understanding of the student debt market to financial regulators' failure to fully understand the risks posed by souring home loans in the runup to the financial crisis. Janet Yellen, a senior Federal Reserve official who President Barack Obama has nominated to succeed Ben Bernanke as Fed chairman, acknowledged last week that regulators "missed some of the important linkages whereby problems in mortgages would rebound through the financial system."
In one sign of the lack of good data, the Federal Reserve Bank of New York, using a sample of credit reports, pegs total outstanding student debt at $1.027 trillion. The Fed's Board of Governors in Washington recently began following the CFPB's estimates, and this month put the total at $1.214 trillion -- a difference of $187 billion. Chopra, in his speech, mentioned the "questionable accuracy" of data based on credit reports.
"Rising student debt burdens may prove to be one of the more painful aftershocks of the Great Recession, especially if left unaddressed," Chopra said.
If borrowers with student debt were able to refinance their loans, the resulting savings likely would be used on activity that would boost the economy, he suggested.
"Since younger households tend to be poorer, reduced rates and lower payments might translate into higher consumption levels, given their marginal propensity to consume relative to other households," Chopra said.
Chopra's warnings about the student debt market come as legislators and the Obama administration begin negotiations on reauthorizing the nearly 50-year-old Higher Education Act, the federal law governing how tens of billions of taxpayers' dollars are annually allocated toward higher education.
With education-focused interest groups and policy experts set to debate key aspects in the coming months, Chopra urged financial regulators and bankers to make their views on student debt known if they wish to deal with what he described as a "repayment problem," among other issues.
With some 40 million borrowers owing an average of $30,000 in student debt, according to Chopra, the stakes are high.
"It would be irresponsible for financial regulators and economic policymakers to ignore the existing trillion," Chopra said, in reference to unpaid student loan bills.
"We must resist the temptation to address these concerns solely through an education policy lens, when, in fact, they may require very significant attention from financial regulators and the financial services industry," Chopra added. The impending reauthorization of the Higher Education Act "may present an opportunity for creating a better functioning student loan market."
Chopra's recommendations suggest that financial regulators, led by the CFPB, may seek greater influence over the reauthorization of the Higher Education Act. The Education Department, according to congressional aides and borrower advocates, usually dictates the debate.
In addition to helping borrowers manage their debt, Chopra said policymakers should work to improve how companies service student loans. He added that the government should attempt to align incentives between colleges -- which ultimately are paid with taxpayer funds borrowed by students -- and taxpayers and the government, which provide student loans in order for the next generation of workers to obtain a proper education. The White House already has called for education funding to be linked to student performance.
Before You Go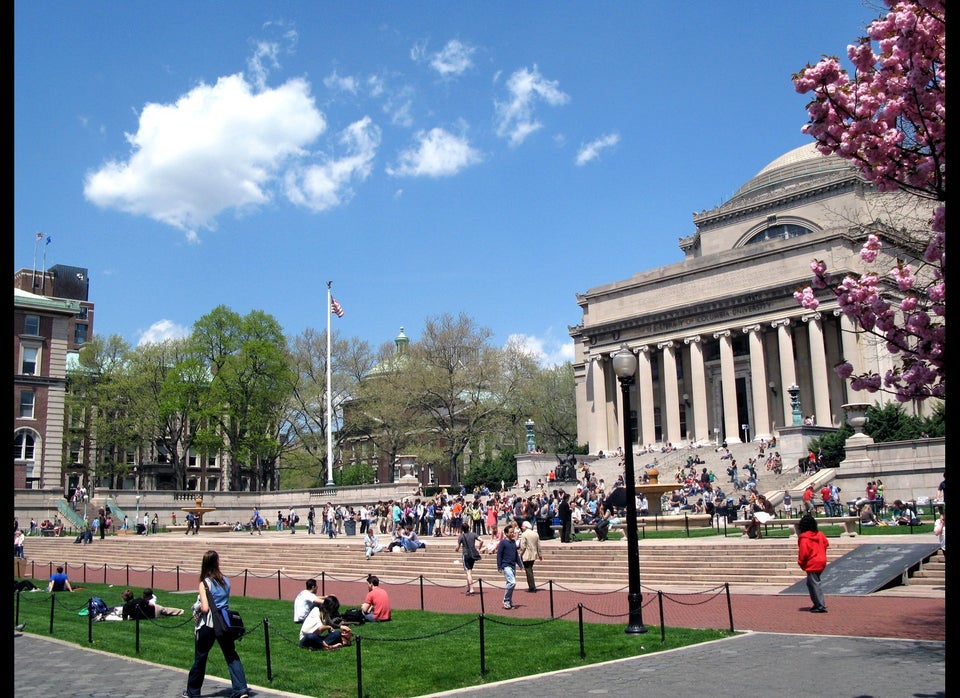 The 10 Most Expensive Colleges
Popular in the Community