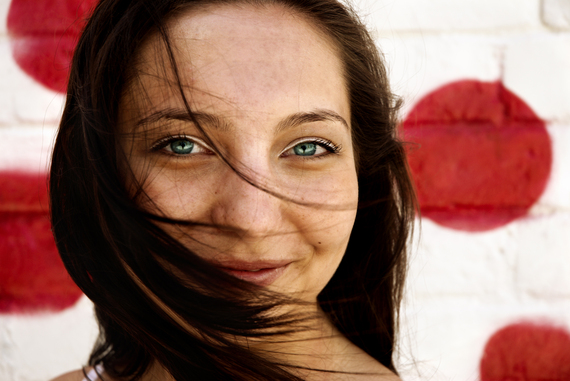 As the presidential campaigning continues, an issue that is fast-becoming a central component of the election has been the question of how to curb ballooning student loan debt which reached a staggering $1.3 trillion earlier this year.
Candidates from both parties are taking notice. In August, Hillary Clinton unveiled a $350 billion proposal to help millions of students pay for college and reduce interest rates for borrowers with outstanding student loans. "Everyone who has student debt should be able to finance it at lower rates," Clinton said at a speech last month.
While Republican candidates have yet to share formal proposals, many acknowledge student loan debt as a key issue. Last year, Senator Marco Rubio introduced three student loan bills in the Senate. The legislation focused on reforming repayment plans, supporting private financing options to pay for tuition and fees, and providing students with key financial and graduation metrics about their education provider, such as average graduation rates and average student loan debt of graduates.
While candidates discuss reforms to the federal student loan program for future students, graduates with current student loan debt should consider viable options available to them right now, most notably student loan refinancing. Borrowers receive the same federal student loan interest rates regardless of their creditworthiness or successful completion of a degree program. As a result, many graduates and, in some cases their parents, are effectively overpaying on their interest rate when they could refinance to a lower rate with a private lender that factors their ability to pay off the loan.
Borrowers should evaluate the following factors when considering private loan refinancing:
Interest rate - All things being equal, you want this number to be as low as possible.
Repayment term, or length of the loan - Lower interest rates are available for shorter repayment terms, but shorter repayment terms require higher monthly payments since you are paying your loan back over a shorter period of time.
Type of loan (fixed vs. variable rate) - While a fixed rate stays constant over the life of a loan, the variable rate option offers lower initial rates. That being said, variable rates fluctuate as their benchmark interest rate changes, and your loan may reset to a higher value in a rising interest rate environment. Variable loans are a good option for borrowers who believe they will make enough money in the future to cover potentially higher payments if interest rates rise.
Refinancing student loan debt is not for everyone. Candidates must have a stable job and steady source of income, among other things, as they will lose Federal student loan protections by refinancing to a private lender. But for borrowers who do not plan to pursue student loan forgiveness, student loan refinancing may be a better option.
Beyond politicians on the campaign trail, several professional organizations have been proactive in finding educational debt solutions for their members. The American Dental Association (ADA) found that student loan debt is the number one concern for new dentists; new dentists graduate with an average of $240,000 in loans from dental school. To address this concern, the ADA created a program with DRB that will give their 158,000 members the opportunity to refinance existing federal and private, undergraduate and graduate school loans to a lower interest rate. The ADA endorsement not only gives ADA members access to one of the lowest student loan refinance lenders in the country, but also secures preferential interest rates for its members who qualify. As refinancing affords members the opportunity to save tens of thousands of dollars in interest payments each, other organizations may soon follow suit and give their working professionals another avenue to help pay off their student loan debt.
Professional associations are not the only ones worried about the student loan problem. Employers are providing student loan refinance matching options. Extolled as one of the most important employee benefits since 401Ks, it is obvious that as we wait for a public sector response, the private sector is filling the void and providing much needed relief for some.
Aryea works on strategy and operations at DRB Student Loan, a market leader in student lending. FDIC insured and established in 2006, DRB has helped thousands of professionals with graduate and undergraduate degrees across the country refinance over $1.1 billion in federal and private school loans saving borrowers thousands of dollars each.
Popular in the Community