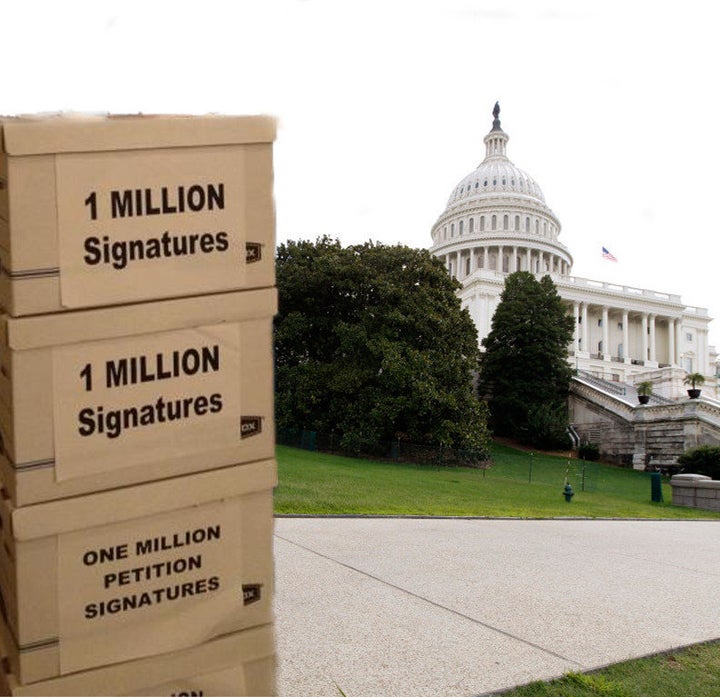 Robert Applebaum, a former assistant district attorney from New York, delivered 1 million signatures Thursday from his petition for Congress to pass H.R. 4170, the Student Loan Forgiveness Act of 2012, at the House side of the Capitol. He was joined by the bill's author, Rep. Hansen Clarke (D-Mich.), Tony Mitchell, Jr., Congressional Liaison of the National Black Law Students Association, and Getachew Kassa, who is Legislative Director for the U.S. Student Association. About 20 students and college graduates and Occupy Colleges activists also joined the group.
Their argument: forgiving student debt would fix the economy.
"Forgiving student loan debt would have an immediate stimulating effect on the economy," Applebaum argued. "Responsible people who did nothing other than pursue a higher education would have hundreds, if not thousands of extra dollars per month to spend, fueling the economy now."
H.R. 4170 would use a 10-10 standard; If a student has made payments equal to 10 percent of his discretionary income for 10 years, remaining federal student loan debt is forgiven. It also would've made the 3.4 percent reduced interest rate on subsidized federal student loans permanent. The deal Congress reached this week only lasts one year, and as such, Clarke criticized it as a "band aid."
The petition to support it is being hosted online through a website run by MoveOn.org. The petition initially had smaller targets near 250,000, but ended up surpassing 1 million signatures earlier in June.
"More and more of us are struggling with debt we cannot pay within a reasonable amount of time," Kassa said. "This has caused us to postpone continuing our education beyond a bachelor's degree, buying a house and even getting married."
The Washington Monthly reports Kassa graduated from the University of Oregon in 2010 with a bachelor's in political science and $30,000 in debt from student loans.
"Student loan debt is costing this country jobs and robbing many young college graduates of their future," Clarke said in a statement. "H.R. 4170 will give student loan borrowers an opportunity to pursue their dreams such as starting a business, working in public service, or buying a home."
Although Applebaum's petition specifically supports H.R. 4170, he originally began pushing the idea of forgiving student loan debt in Jan. 2009 as an alternative to the stimulus Congress passed shortly after President Obama took office.
Yet considering the struggle it was for Congress to reach a deal just on a lower interest rate, it doesn't leave a lot of hope H.R. 4170 will gain any traction whatsoever within the two chambers in the near future.
Not to mention that the Student Loan Forgiveness Act of 2012 only deals with federal student loans. The Obama administration already offers income based repayment, meaning someone who took out loans each year and is only making, say $22,000 in their first job would only be required to make monthly payments that are less than $100 or so. And since the federal government limits how much students can borrow from them to go to college, the students who end up with upwards of $60,000 or even $100,000 in debt are making payments to banks who charged them 13 percent interest rates.
Meanwhile the extension on the discounted federal student loan rates would include a concession to Republicans, restricting the number of years part-time students can receive subsidized loans.
Related
Before You Go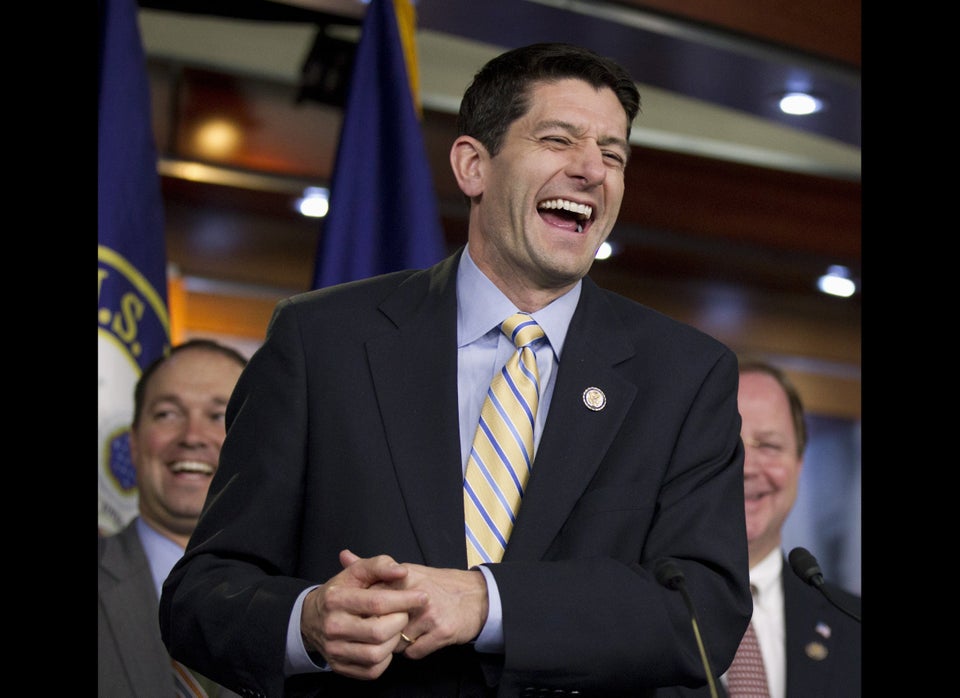 What Was Congress Doing About Student Loans And College In 2012?
Popular in the Community