Who wouldn't want to have their student loan debt vanish--evaporate into oblivion? If you are among the millions of Americans with student loan debt, this may be the kind of thing you dream of at night. Is it possible to make this dream a reality with student loan forgiveness programs?
The federal government offers distinct student loan forgiveness programs:
1) Public Service Loan Forgiveness Program - Forgives remaining student loan debt for graduates in public service careers after they have made 10 years of payments on qualified federal student loans.
William D. Ford Federal Direct Loans and Direct Consolidation Loans only
Must use Income-Based Repayment Plan (IBR), Pay As You Earn Repayment Plan (PAYE), Income-Contingent Repayment Plan (ICR), or 10-year Standard Plan to repay loan
Must make 120 qualified payments (10 years); do not have to be consecutive, but payments must have been made after the start of the program in October 2007
Must have been working full time (30 hrs/wk) in public service while 120 payments were made
No lump sum or advanced payments permitted
Forgiven debt is tax-free
Apply after making your 120th qualified payment and include proof of public service employment
While the possibility of having your loans forgiven may not make up for the lower pay you are likely to earn in public or non-profit career, these programs are fantastic opportunities for those graduates already planning on careers in the public service. There are also many extensive profession-based public service student loan forgiveness programs for doctors, dentists, lawyers, MBA graduates, nurses, teachers, and many other professions to help forgive your student loans.
2) Income-Based Repayment Plan (IBR) and Pay As You Earn Repayment Plan (PAYE) - Two loan repayment plans that allow any remaining debt to be forgiven after 20-25 years.
Direct Subsidized and Unsubsidized Loans, Direct PLUS loans made to students, and Direct Consolidation Loans are eligible
Must demonstrate partial financial hardship
Repayments capped at 10-15% of your discretionary income for 20-25 years (depending on the plan)
Forgiven debt is taxable as income
See complete list of pros and cons of income based repayment plans
So, does loan forgiveness sound too good to be true? These student loan forgiveness programs are not suited for everyone. However, the specific groups of individuals that these programs target could benefit greatly. Though not career-specific, loan forgiveness under the IBR/PAYE plans still only benefit a limited group of individuals: those with low-income and a high loan balance that will persist for at least 20 years. The vast majority of graduates will have their student loan debt paid off by the end of the 10-25 year terms of any of the aforementioned repayment plans. However, these programs do not require a full commitment and many choose to use take part until they find a higher paying job to save on their monthly payment in the short term.
As it turns out, these student loan forgiveness programs may not allow the majority of individuals' debt to disappear as in their dreams. Fortunately, there are still other ways for graduates to reduce their student loan debt. Refinancing may be a viable option to help you reduce your debt and pay off it faster. Though your loans might not disappear overnight, you may be able secure a better rate by refinancing.
For more information, visit Credible or studentaid.ed.gov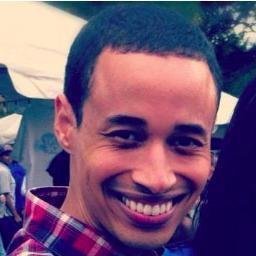 People Who Paid Off Their Student Debt Super Fast
Related