WASHINGTON -- Regardless of whether Congress can pass legislation to address the rise in interest rates on federally subsidized student loans, it will be small consolation for those college students who are homeless or unable to afford food.
Following weeks of heated rhetoric surrounding the doubling of interest rates to 6.8 percent on subsidized Stafford loans, a bipartisan bill passed the House last week. The White House-endorsed deal ties interest rates to financial markets, allowing undergraduate students to borrow at 3.9 percent interest for the 2013-14 school year, though the rate may climb in the future.
"The student loan interest rate debate has really been about ameliorating a small symptom of a much larger disease," said Michael Dannenberg, director of higher education policy at the Education Trust. "And the disease is that college costs too damn much."
The cost of tuition at four-year institutions grew an average 6.7 percent and at two-year schools by 7.4 percent between the 2011-12 and 2012-13 academic years, according to a report published by the National Center for Education Statistics, a rate more than twice that of inflation. But also on the rise are fees for on-campus housing and meal plans, both of which are frequently required for students, particularly incoming freshmen.
On average, room and board prices surpassed the cost of in-state tuition at public institutions, adding $8,652 to students' financial load, the NCES reports. Coupled with additional costs like transportation, most public college students can expect to pay $10,000 more than suggested by their institution's sticker price, and institutions across the country are seeing a growing demand for help in the form of emergency housing and on-campus food bank resources.
During the 2010-11 school year alone, over 33,000 students self-identified as homeless on the Free Application for Federal Student Aid, the Palm Beach Post reported. Because universities often rely on students to provide information about their off-campus living arrangements, data on the number of homeless college students is difficult to collect, but some college communities are organizing to help in the absence of governmental support.
One such organization is the Human Services Resource Center at Oregon State University. Program coordinator Clare Cady explained that the student-proposed initiative has served since 2010 as a way to unite and mobilize a number of programs for low-income students on campus.
"Not everybody could make ends meet ... and you can't be successful in school if you don't have access to even the most basic resources," Cady said.
While emergency housing resources, food stamp applications and subsidies for meals and health insurance are available, the HSRC is perhaps best known in the area for its emergency food bank.
"The number of people we serve has increased each year," said Lydia Elliott, OSU food pantry coordinator. "In the past year alone, we were able to serve 2,583 people from 1,083 households."
Becca Seul, an academic adviser at Middle Tennessee State University, is similarly charged with the task of supporting students with the highest levels of need on campus.
"Since August 2011, we've had roughly 70 students verified, by federal definition, as homeless or at risk of homelessness," Seul said. "More and more 'unaccompanied' students were entering college, and many are barely able to get enough aid to attend, much less feed themselves."
Seul explained "the pantry began because I saw the need increase." MTSU's pantry, stocked entirely by donations, has distributed over 3,700 pounds of food since October 2012. According to Seul, "the support for low-income students is definitely growing at MTSU, [but] we are often heartbroken that the need even exists."
For the most financially disadvantaged students, who often have challenges with college access, the expense is simply the next hurdle in a series. Not only are low-income students disproportionately affected by the high cost of attending college, but they also encounter significant obstacles to enrolling in the first place.
A student's family income is closely tied to SAT scores, College Board data reveals, putting low-income students at a marked disadvantage. For these students, logistical obstacles often persist even after they have been admitted to college, Harvard University researchers Benjamin Castleman and Lindsay Page found.
Page and Castleman have extensively researched "summer melt," the phenomenon describing students' failure to appear on the campus of the college to which they have committed.
"In the summer in between high school graduation and college enrollment, there are a number of tasks that kids need to attend to," Page explained. "Nobody 'owns' them and is thinking about the support that students might need, [so] they have no designated institutional support for completing those tasks."
This lack of support is particularly problematic for first-generation college students, Page said, as their familial and social networks have little knowledge of processes like waiving insurance requirements or applying for appropriate aid packages.
Working alongside uAspire, a college affordability program headquartered in Boston, Castleman and Page found the vast majority of topics on which students seek help are issues related to college financing. But there's still much room for policymakers to work on improving college affordability beyond the relatively minor student loan interest rate deal, Castleman said.
"[The deal is] built on this assumption that when the interest rate changes, students and their families are going to be aware of what that means, and ... will understand when they have to pay, what they have to pay and how much they have to pay," Castleman explained. "We need to be focusing on getting students quality and simplified information, so they are able to access help when they need it."
Matthew Segal, president of millennial advocacy organization OurTime.org, pointed out that other large consumer purchases often come with that type of disclosure.
"When you shop for any other good, be it a car or a home, you're given information as a consumer about what you're buying," Segal said. "But colleges aren't always disclosing statistics about things like the average level of student debt. So students can't 'shop for colleges' to make an informed choice, like they would for any other major purchase."
Segal agreed that congressional fixation on student loan interest rates, "while important for future debt levels, is -- in contrast with the larger issue of college cost -- really a distraction."
Support HuffPost
The Stakes Have Never Been Higher
Related
Before You Go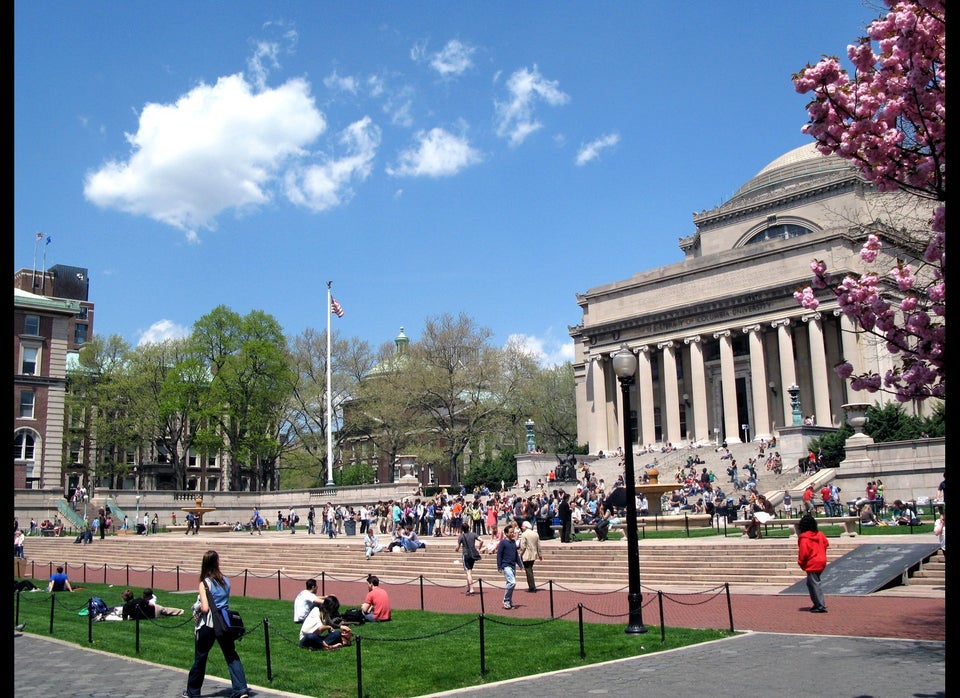 The 10 Most Expensive Colleges
Popular in the Community