Federal student loans will get more expensive for students going to college in the fall unless Congress acts by June 30.
That extension expires June 30, and an estimated 7.4 million students will pay more for their student loans if the rates go up, according to the White House. However, each year the lower interest rate is extended represents $6 billion in lost potential revenue.
"As has become accepted business practice, we made another piecemeal patch that took funding away from some students to provide it to others, except in this instance we provided one benefit and took away another from the same students," Draeger said in testimony. "In effect, we robbed Peter to pay Peter!"
One of the alternatives discussed in the hearing, raised by Jason Delisle, director of the New America Foundation's Federal Education Budget Project, was a market-based approach, which would link the interest rate to that of the 10-year Treasury note rate, plus 3 percent.
But U.S. PIRG higher education associate Ethan Senack said adopting a market-based rate could make the loans even more expensive for student borrowers.
"Proposals discussed in today's hearing to tie student loan interest rates to interest rates in the open market could also end up hurting students," Senack said in a statement. "While such a proposal would cut interest rates for students in the near term, a few years from now students could be subjected to rates far higher than 6.8 percent. Any solution to the interest rate hike should protect the students of tomorrow, as well as the students of today."
Massachusetts Institute of Technology finance professor Deborah Lucas said in testimony that the government could prevent an excessively high rate by placing a cap. Lucas also said a market-based approach could potentially bring rates down when the economy is weak, as it was during the Great Recession.
In statements, both House Education Committee chair Rep. John Kline (R-Minn.) and ranking member Rep. George Miller (D-Calif.) said they'd prefer not to see rates simply jump back to 6.8 percent, but didn't offer specifics as to how they'd like to achieve that.
The Institute for College Access and Success urged a long-term fix in a recent white paper. Jen Mishory, deputy director for the millennial advocacy group Young Invincibles, said in a statement they are also among those who don't want to see the rates increase.
Related
Before You Go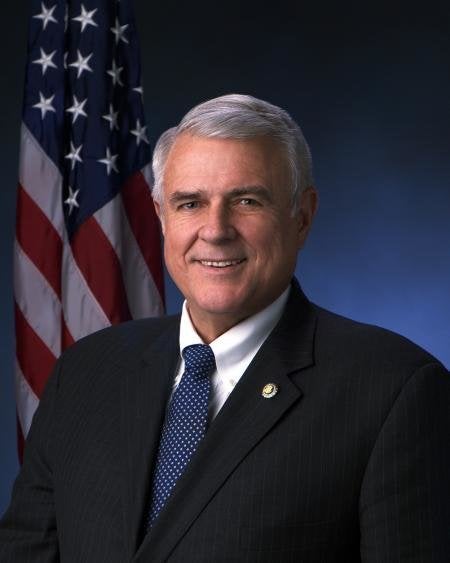 The 10 Members Of Congress Who Owe The Most In Student Debt As Of 2011 (Plus A Few More)
Popular in the Community