BOSTON -- Millions of student borrowers are paying record relative interest rates on their government loans, lining Department of Education coffers and stoking fears that student borrowing costs and debt levels are restraining the shaky economic recovery.
Policy makers, legislators and student advocates have been warning about the economic dangers posed by increasing student debt levels, which at $1.1 trillion exceeds all other consumer debt except for home mortgages. Some have warned that student debt is holding back the economy and risks hurting future credit creation.
The Education Department, led by Arne Duncan, was expected to earn $33.5 billion off student loans made during the 2013 fiscal year, according to budget documents. The agency's Direct Loan program delivered a $24 billion profit on loans made in 2012, and nearly $27.5 billion on 2011 loans.
All told, over the last five fiscal years, the Education Department has generated $101.8 billion in profit from student borrowers, thanks to low borrowing costs for the government and fixed interest rates for students, budget documents show. Some student advocates have charged that the department is profiting off the backs of students.
Education Department spokesmen did not respond to requests for comment.
The White House is expected to propose on Wednesday that some student loans move from a fixed rate of interest, presently determined by Congress, to a variable rate that moves with borrowing costs determined by the market, people familiar with the matter said.
In a signal of the Obama administration's intent, the White House Office of Management and Budget said in January that loans "should be specified by reference to the market rate on a benchmark Treasury security rather than as an absolute level."
"A specific fixed interest rate should not be cited in legislation or in regulation, because such a rate could soon become outdated," OMB said.
The Treasury Department's Office of Financial Research has identified student debt as a potential threat to financial stability, warning that excess debt could depress demand for home mortgages and dampen consumption. Officials at the Federal Reserve, Treasury Department, Financial Stability Oversight Council and New York Fed are among policy makers examining the links between student debt, borrowing costs and the broader economy.
The Consumer Financial Protection Bureau launched a consultation in February to determine how to facilitate increased debt writedowns and stimulate refinancings for the millions of U.S. borrowers who collectively carry some $150 billion of private student loans, generating thousands of comment letters. Government loans are not yet a focus of inquiry.
But some current and former high-ranking government officials argue they should be, given the relative rates of interest student borrowers are paying in the wake of the Fed's extraordinary efforts to lower borrowing costs for households, corporations, investors and small businesses to boost economic growth.
"It's not equitable in any sense, said David Bergeron, a former top official at the Education Department who was responsible for federal loan programs.
"We shouldn't be punishing a group of students just because they enrolled at the wrong time," said Bergeron, who has since joined the Center for American Progress, a policy and advocacy group, as vice president for higher education.
In January, OMB said that because federal student loan interest rates do not move with markets, there may be potential costs to the government and general economy.
The U.S. government's funding costs, measured by the yields investors demand to purchase 10-year debt, known as Treasuries, has averaged less than 2 percent since the summer of 2011. However, rates on Stafford loans made by the Education Department to undergraduate borrowers from middle-class households have remained static at 6.8 percent since 2006 by law.
The spread between the two, which experts reckon is an appropriate way to measure relative rates, since student loans generally are repaid in about 10 years, has ranged from 4.5 percentage points to 5.27 percentage points since August 2011.
The gap has never been as high as it is now since the Direct Loan program's inception in the early 1990s.
Prior to 2008, the monthly spread had never reached 3 percentage points. Since the Obama administration took office, the monthly interest-rate gap has dipped below 3 percentage points only once.
In some years, the government was borrowing at higher rates than it charged students.
Students from low-income households can qualify for small loans that carry a 3.4 percent interest rate. The majority of borrowers and dollars lent by the government, however, go to undergraduates who don't qualify for so-called subsidized rates and are stuck paying 6.8 percent interest.
Bergeron estimated it costs the government upwards of 2.5 percent to generate every new dollar of loans, taking into account administrative costs and the risk of default. He suggested that interest rates on government-backed student loans should be less than 4 percent.
The spread between what the government pays to borrow and what it charges students has led to the Congressional Budget Office to forecast that the government will generate a profit this fiscal year of more than 36 cents off every dollar lent to borrowers.
The government makes the most off graduate students, who generate nearly 64 cents in revenue for taxpayers off every dollar they borrow.
Much of that profit is directed at other student-aid programs, though policy makers can use the funds for various purposes because they first flow to the general treasury.
Mark Kantrowitz, publisher of Fastweb.com and FinAid.org, which aim to help students plan and pay for college, argued that policy makers would make better use of limited education funding by funneling that money to low-income students in the form of grants, rather than through loans.
"Interest rates on student loans do not affect who enrolls in college and who graduates," Kantrowitz said. Grants, however, affect both outcomes, he added.
Despite historically high spreads, Kantrowitz said, "federal loans are still the least expensive option for most students".
Student advocates have called for market-based rates that can be capped during times of high interest rates.
An Obama administration official said that the White House on Wednesday would propose a plan that would benefit "more borrowers by offering lower interest rates on nearly all federal student loans next year."
Support HuffPost
The Stakes Have Never Been Higher
Related
Before You Go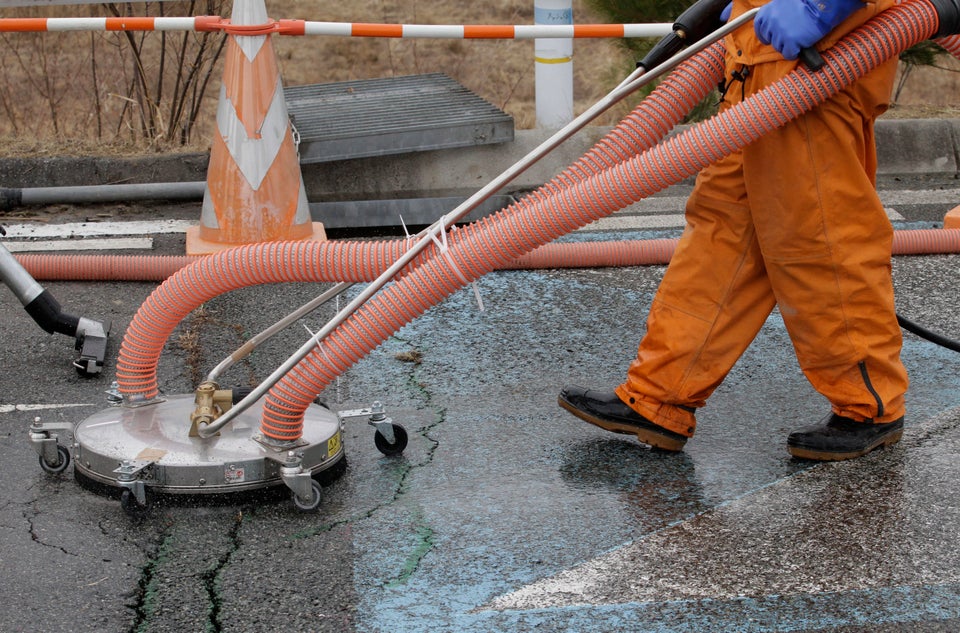 Well-Paying Jobs That Don't Always Require A College Degree
Popular in the Community