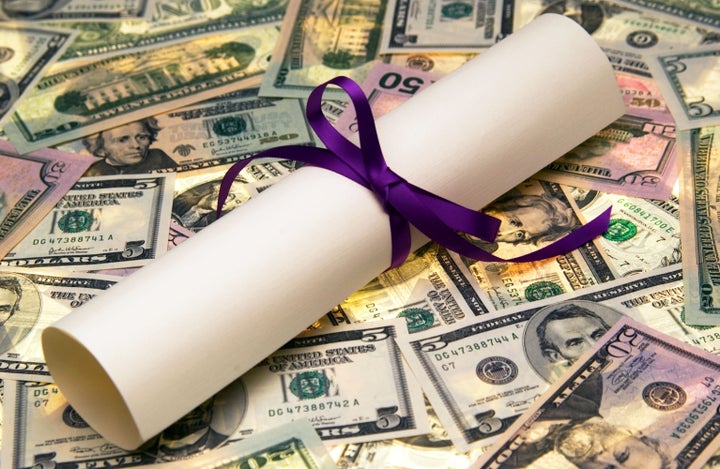 During a speech Tuesday at the University of North Carolina at Chapel Hill, President Obama led students in the chant "Don't Double My Rate!" Then, he flew to University of Colorado in Boulder to deliver the same message to Congress and was at the University of Iowa on Wednesday. Students on more than two dozen campuses in 18 states organized 'watch parties' to listen to the president's speech, including one at UNC Chapel Hill that brought together more than 100 students.
Meanwhile, presidential candidate Mitt Romney came out in support of preventing the impending federal Stafford student loan rate hike.
The media and the country are just waking up to the alarming fact that unless Congress acts by July 1, the interest rate on subsidized Stafford student loans will double from 3.4 percent to 6.8 percent. Congress must not let that happen.
Well over 7 million students could pay up to and additional $5,000 on their new federal loans, unless Congress acts before then to extend the low rate.
College is practically a necessity these days. Over 70 percent of Americans think that college is extremely important to success in life.
The president hammered the theme home: "Right now, the unemployment rate for Americans with a college degree or more is about half the national average." It's the deep debt that borrowers and their families must assume that has the public in an uproar.
There is good reason for the uproar. The number of college students graduating with significant student loan debt at over $40,000 has tripled in the last decade. Heavy student loan debt has also been shown to impedes workforce development and is slowing recovery in the housing market, in particular, as young people are putting off buying homes.
Until the economy grows strong again, Congress must help Americans obtain the higher education and training needed to stay competitive, by preventing the interest rate hike. Time is running out.
Some question whether the uproar is strong enough to overcome the deeply partisan environment in Washington, D.C. that has blocked movement on the issue in Congress.
The reality is that student aid issues have traditionally enjoyed strong support across the aisle. The College Cost Reduction and Access Act of 2007, the act that set the lower interest rate, was supported by 77 House Republicans, dozens of Senate Republicans and signed into law by President Bush.
Congress may have changed since 2007 but the rest of us still believe strongly in college access and affordability. Concern over high student debt, and its ability to erode the advantage of a college education, is deeply felt. For the sake of individual students and the larger economy, Congress should act quickly and heed the student calls to "Don't Double My Rate."
Related
Popular in the Community