 The U.S. government should help to develop a market for student loan borrowers to refinance high-cost debt in order to allow younger households to benefit from the Federal Reserve's efforts to provide cheaper borrowing, a senior regulator has suggested.
Rohit Chopra, the official responsible for student loans at the Consumer Financial Protection Bureau, is due to tell lawmakers on Tuesday that if harmful market practices such as poor loan servicing or structural impediments such as a concentrated credit sector are not addressed, "there may be a negative impact not just on consumers, but also on the broader economy," according to prepared remarks he plans to make at a Senate Banking Committee hearing.
Chopra's suggestion and warning follows a year's worth of mounting evidence from officials at the Treasury Department and Federal Reserve Bank of New York that record student debt levels threaten economic growth, depressing consumption, investment, savings and entrepreneurship. Other side effects, such as the lack of doctors in rural areas, also may result from increasing student debt burdens, Chopra said.
At nearly $1.2 trillion, outstanding student loans are the second-largest source of household debt after home mortgages. But unlike borrowers with home loans, the vast majority of borrowers with student debt have been unable to refinance their relatively expensive loans despite five years of Fed policy specifically designed to reduce borrowing costs for households, small businesses, banks and nonfinancial corporations.
In his written testimony to Congress, Chopra appears to be encouraging lawmakers to act before student debt further harms the economic recovery. "It is a test for policymakers on whether or not we will heed the warning signs and avoid the potential negative impacts of growing student loan debt," Chopra said.
President Barack Obama said last month that the average $26,000 in student debt carried by new college graduates "holds back our entire middle class."
Policymakers could take lessons from financial crisis-era programs when devising new schemes meant to help households struggling with student debt. The federal government created numerous programs to help private companies that make student loans weather the 2007-09 financial crisis, Chopra noted. For example, the Department of Education provided cheap funding and guarantees to banks to ensure they kept making loans to student borrowers.
Sallie Mae and Citigroup were among the beneficiaries, records show.
"While these programs were primarily designed to help financial institutions originate more loans, understanding them might also be useful for policymakers seeking to find ways to increase efficiency and competition in the market for the benefit of borrowers," Chopra said.
"Policymakers might now focus" on spurring loan modifications and refinancings to help borrowers, attract private capital and improve the functioning of the market, Chopra added.
About three-fifths of all federal student loans carry interest rates above 6 percent, according to Education Department data cited by the Center for American Progress. There is about $150 billion of private student loans and the average rate on new private loans during the past few years was 8 percent to 10 percent, according to the CFPB.
"Borrowers with both federal and private student loans have been frustrated with the the inability to refinance fixed-rate loans to take advantage of today's historically low interest rates and their improved credit profile," Chopra said, in reference to the assumption that borrowers who graduate and land well-paying jobs are viewed by lenders as more creditworthy than students.
The Fed has been trying to engineer cheap borrowing to facilitate debt restructuring and increased consumption and investment, all aimed at revitalizing the economy and boosting growth.
But Chopra said the Fed may be stymied by the failure of the student loan market to provide refinancing options.
"It is worth noting that the absence of a developed student loan refinance market may be an impediment to monetary policy transmission," Chopra said. Savings from low-cost borrowing for banks "are not necessarily being passed on to student loan borrowers with fixed-rate obligations."
Like mortgage borrowers who refinance when interest rates plummet, "responsible student loan borrowers should have this option, too," Chopra said.

Before You Go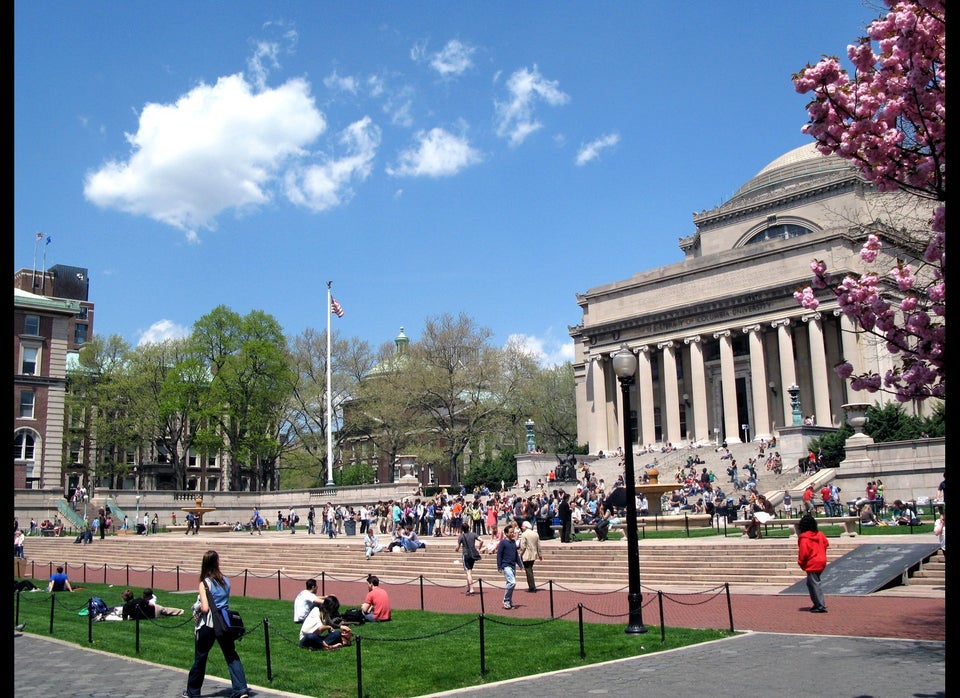 The 10 Most Expensive Colleges
Popular in the Community