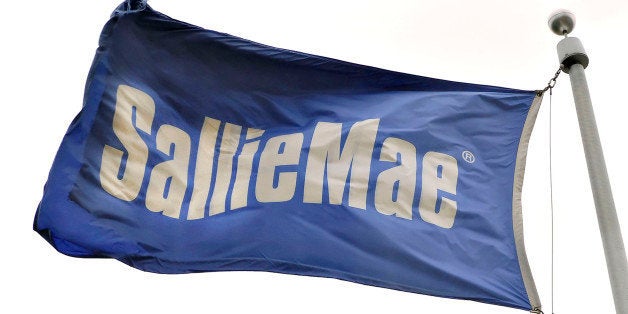 The consumer finance regulator has recommended broad reforms to the student loan industry and has raised concerns with federal oversight that has failed to curb bad practices similar to those that once plagued credit cards and mortgages.
The Consumer Financial Protection Bureau said in a report last week that profit-boosting practices banned in other consumer debt industries, yet still used by companies that collect payments on so-called private student loans -- those not guaranteed by taxpayers -- can hurt consumers through higher fees, excess interest and forced delinquencies.
The problems, which the agency said were identified through thousands of consumer complaints and government examinations of servicers' operations, are so "substantial" that the regulator created a form letter for households to send to their servicers in order to force the companies to properly apply student loan payments -- a development that angered the industry.
The practices in the student loan industry may rival the breakdowns in mortgage servicing after the housing bubble burst, the CFPB said, when unprepared and underresourced servicers were inundated with bad debts. The turmoil led to so-called robosigning of mortgage documents, illegal home seizures and billions of dollars in losses for U.S. banks.
The CFPB report focused on the roughly $165 billion private student loan market -- a small subset of the overall $1.2 trillion in outstanding student loans. Rohit Chopra, CFPB student loan ombudsman, suggested that many of the same problems may jeopardize borrowers with some $1 trillion in federal student loans from the Department of Education's Federal Family Education Loan and Direct Loan programs, where enforcement of federal consumer protection laws is scant.
The Education Department has been under fire from its inspector general and top federal lawmakers for its oversight of student loan servicers, companies that collect payments on federal loans on the government agency's behalf. Stephen Spector, an Education Department spokesman, declined to comment.
The CFPB's warnings are the latest in a yearlong effort by Washington regulators to sound the alarm on growing problems in the $1.2 trillion student loan market. President Barack Obama has called the situation a "crisis." The Treasury Department and some Federal Reserve officials have said increasing levels of student debt risk harm the economy as debt-strapped borrowers curtail spending, investment, savings and additional borrowing.
Last month, a group of senior bankers who advise the Fed warned its seven-member Board of Governors that "too many students are graduating (or dropping out of school) with an unsustainable level of federal student debt," which they called a "bubble [that] has many parallels to the subprime/housing bubble," according to a summary of their Sept. 20 meeting.
Outstanding federal student debt has nearly doubled since 2007 to $1 trillion. That increase in debt has senior banking leaders worried because the banking industry could see fewer revenues in the future "as creditworthiness deteriorates and borrowing capacity and consumer demand for auto, home, and other purchases declines."
"A generation of college graduates with a lack of expendable income could negatively impact the overall economy for years to come," the bankers told the Fed.
But poor servicing may diminish their effectiveness. Bad servicing also could lead to an increase in debt, according to the CFPB, as borrowers who attempt to pay down their loans with larger payments are stymied by servicers that misapply the payments.
In its report, the agency focused on a pervasive and "troubling" problem in the private student loan industry that affects the processing of payments. The CFPB said that servicers commonly misallocate payments, such as those meant for high-interest loans, preventing borrowers from paying off loans quickly and with less interest.
The CFPB's findings and recommendations suggest the regulator is considering new national rules targeting how student loans are serviced, a point echoed by consumer advocates who regularly meet with top CFPB officials.
New regulations meant to protect borrowers from potentially abusive practices may increase compliance costs for companies such as Sallie Mae, the nation's largest education finance company. Despite a 57 percent increase in its share price over the past year, Sallie Mae was peppered with questions Thursday from analysts about the CFPB's report and recent scrutiny from federal lawmakers, including Sen. Elizabeth Warren (D-Mass.) and Sen. Sherrod Brown (D-Ohio).
Sameer Gokhale, Janney Capital Markets managing director, asked Sallie Mae executives whether the company's shareholders should worry about the risk posed by Warren's "negative comments."
John Remondi, Sallie Mae chief executive, said the company was working with Warren's office. Of the CFPB's findings, Remondi said, "It's fair to say that our customers are not experiencing the problems that are hinted at or implied in that report."
"We work very hard to inform our customers as to how we allocate payments when they come in," Remondi told investors. "The process that we employ I think is well-disclosed and fair."
Payment-processing systems are "opaque," the CFPB said, and "many consumers face stumbling blocks, snags, and surprises" when they try to ensure their payments are being properly applied to their outstanding debts.
For example, take the case of a borrower who has high-interest rate debt among her student loans. When she attempts to pay down her most expensive debt by making larger monthly payments, often her servicer will stash away that extra money to fulfill future interest payments, or apply it to her loans that carry the lowest interest rate, according to the CFPB.
"Remember that student loan borrowers generally have more than one loan and often at varying interest rates. So paying off the highest-rate loan first can help borrowers get to the finish line more quickly," Chopra said. "But too often, those extra payments are split up and applied in a way that servicers see fit, slowing down repayment and leading to more interest accrual."
Even when borrowers have explicitly told their servicers to apply payments in a certain way, many complained to the CFPB that servicers ignored their instructions.
Faster repayment can hurt lenders and servicers' bottom lines, Chopra said. Tying the payment processing issues to servicers' profit motives, Chopra said the findings were "concerning," citing a federal law that bans penalties from being imposed on borrowers who pay off their private student loans ahead of schedule.
In cases where distressed borrowers make partial payments on their loans, the CFPB said there have been instances in which servicers allocate the payments to maximize late fees and penalties.
The nearly 40 million borrowers who only carry federal student loans also could be getting squeezed by such practices, Chopra suggested, raising the specter of Education Department contractors also possibly hurting student borrowers.
Servicers that handle private student loans also service federal student loans, and may use the same systems, Chopra said.
It's unclear how widespread such practices may be in federal student loans.
Deanne Loonin, director of the National Consumer Law Center's student loan borrower assistance project, said problems similar to those that plague private student loans exist in the servicing of federal student loans, such as the processing of borrowers' monthly payments and transfers among companies of the right to collect payments on those loans that often leave borrowers confused and lacking basic details.
The Education Department requires servicers of federal loans to apply extra payments beyond the required monthly amounts to future installments, rather than allowing the money to pay down loan principal, "unless the borrower requests otherwise."
The Education Department, which oversees federal student loan servicers, does not enforce federal consumer financial protection laws, Chopra said. And the CFPB's jurisdiction is limited.
"In many ways, their oversight over servicers in some ways is that of contractor and client," Chopra explained. "So I think it's very different, and that is part of the reason why there may be a gap in oversight."
The Education Department has previously defended its oversight and the performance of its contracted loan servicers. Warren fiercely criticized the agency's record in a letter last month to Education Secretary Arne Duncan.
The CFPB, created in 2010 to protect borrowers from abusive lenders, recommended that lawmakers, Obama administration officials and market participants look to recent federal actions to reform the credit card and home mortgage markets as they set about fixing the student loan market.
In mortgages and credit cards, the government discovered and addressed similar problems, such as the misallocation of payments and lack of disclosure, by passing new laws banning such practices or instructing regulators to improve consumer protections.
For example, the Credit Card Accountability Responsibility and Disclosure Act of 2009 mandates that extra payments beyond required monthly minimums be applied to the most expensive debt, the CFPB noted.
Other problems that were found in mortgages and credit cards and addressed by new laws and regulations include the lack of notice from servicers when they sell their right to collect on debt to other parties; issues surrounding how and when documents are transferred and whether they are retained; clear procedures for how borrowers can fix errors; the timely posting of payments and billing statements; and ensuring distressed borrowers deal with the same set of customer service representatives when trying to rework their debts.
"The parallels to credit cards and payment allocation in student loans offers a clear template for those wishing to pursue reform," Chopra said.
The agency is pushing for increased federal attention and hopes to enact fresh rules to deal with what it has targeted as a burgeoning issue. The industry has been "dilatory in making progress," the CFPB said.
"Neither the industry nor policymakers have adopted a uniform, comprehensive framework establishing student loan servicing standards, but this is certainly worthy of serious consideration," the agency said in its report. "If industry fails to correct deficiencies in the student loan servicing market, policymakers may need to act to avoid further negative consequences for the economy."
A payment-processing issue recently ensnared Sallie Mae, leading to a higher reported delinquency rate on its private student loans that surprised analysts who follow the company for investors.
Sallie Mae last week told investors that more borrowers were late on their loans last quarter than expected because the company recently altered its servicing systems, or how it processes and collects monthly payments. Joseph DePaulo, executive vice president of banking and finance, attributed the uptick in delinquencies to "customers who have made payments the certain way for years. And it is just that a lot of them, as you can imagine, have bill pay set up."
Patricia Nash Christel, Sallie Mae spokeswoman, declined further comment.
In its report, the CFPB said that complaints about student loan servicing "suggests that a number of legacy processes must be modernized."
The consumer watchdog also said that problems it identified at student loan servicers raise "questions as to whether existing investors might seek to restructure operations or otherwise discipline management in these institutions." Sallie Mae earlier this year announced that it was splitting into two publicly traded companies -- one focusing on federal student loans, the other on private student loans.

Support HuffPost
The Stakes Have Never Been Higher
Before You Go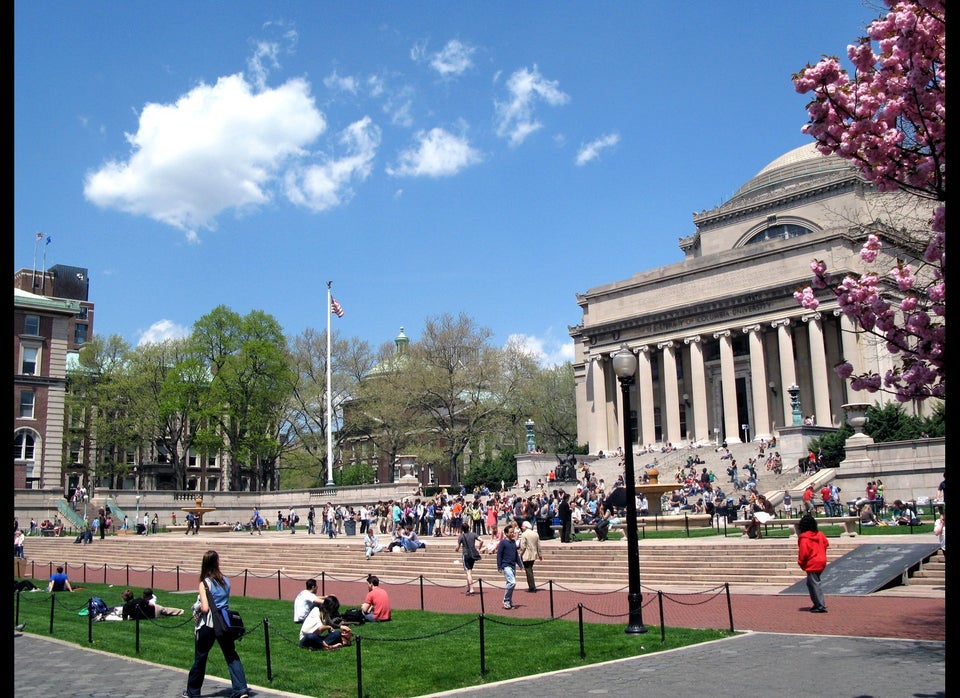 The 10 Most Expensive Colleges
Popular in the Community