College students this past fall likely borrowed the least amount for higher education in five years, federal data show, amid declining overall enrollment and a drop in lending to students at for-profit schools.
Total new borrowing from the U.S. Department of Education for the 2014-2015 school year was likely below $100 billion for the first time since the 2009-2010 academic year, according to a Huffington Post analysis of federal data.
The drop in new borrowing comes amid growing concerns about spiraling college costs and outstanding student debt, which the Federal Reserve says totals nearly $1.3 trillion. Democratic presidential candidate Hillary Clinton has made higher education and student debt the centerpiece of her campaign.
On average, college costs for full-time students increased more than 28 percent in the decade that ended last year, after adjusting for inflation, Education Department data show. State and local government funding for public colleges fell by an inflation-adjusted 0.8 percent, according to the State Higher Education Executive Officers Association. Meanwhile, the average worker's wages remained stagnant.
With schools charging more while government funding and workers' earnings remain flat, students' debt levels have skyrocketed. By early next year, President Barack Obama is forecast to have presided over a doubling of outstanding student debt. When he took office, borrowers owed a combined $665.8 billion on their student loans, according to recently revised figures from the Federal Reserve in Washington.
But after four years of annual 12-digit borrowing, the debt binge is finally slowing.
The Education Department disbursed $77.1 billion in federal student loans through March, which means the total amount for the school year that ended in June is likely to be less than $100 billion.
Last year, students and their families took out $80.9 billion during the first three quarters, and $100.1 billion for the year overall. During the 2012-13 academic year, student borrowers took out $82.5 billion in new debt during the period ending March 31 and $101.7 billion overall. The loan disbursement figures exclude consolidation loans.
The academic year ends June 30. The Education Department is expected to make public last quarter's figures in the coming days.
Much of the drop in borrowing is likely due to slightly lower enrollment, and less borrowing by students at for-profit schools. Some 20.3 million students were enrolled at America's colleges and universities last autumn, fewer than in previous years, according to Education Department estimates. In 2010, enrollment stood at more than 21 million students.
Borrowing by for-profit students is down from $10.1 billion last year, to $8.6 billion, according to figures through March. State and federal regulators have sued large for-profit college chains in recent years for allegedly misleading students -- one of them, Corinthian Colleges Inc., filed for bankruptcy -- and the Obama administration recently finalized rules that attempt to cut off federal student aid to dodgy career programs.
Over the last decade, $1 of every $5 in new federal student loans went to for-profit schools, according to the HuffPost analysis.
Of the $861 billion in new loans given to students over the last decade, for-profit college students received $171.4 billion, the data show. Both figures exclude the final quarter of the 2014-15 academic year that ended in June. The high came in the 2009-10 academic year, when about $1 of every $4 in new loans, or $24.5 billion, went to students at for-profit colleges.
Students at public schools took out $389.3 billion in new loans, or 45.2 percent of the total. Students at nonprofit colleges received $292 billion in new loans, or 33.9 percent of the total over the last 10 years. Foreign schools were responsible for $8.3 billion in new borrowing.
Over the last five years, two-thirds of the new debt went to undergraduate students and their parents. One-third, or $166.5 billion, went to students at graduate schools.
CORRECTION: An earlier version of this post referred to amounts of at least $100 billion as nine-digit numbers. They are actually 12 digits.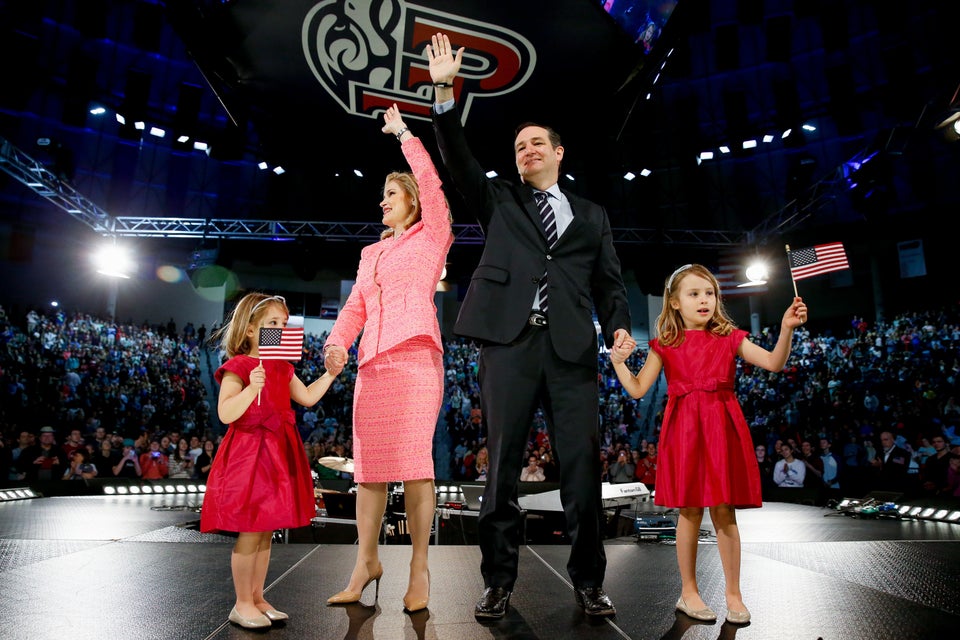 Declared 2016 Presidential Candidates