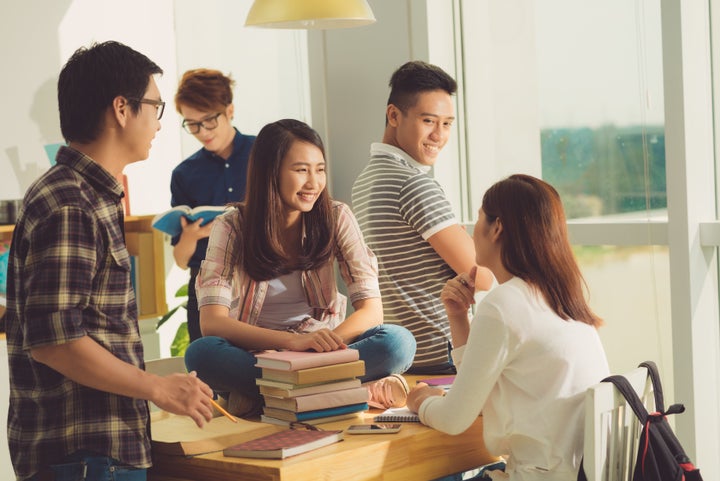 The Equifax hack reminded us all why we hate credit rating agencies.
The secrecy of credit scoring, the collection and selling of our personal data, the odiousness of our financial abilities being whittled down to a 3-digit number—no wonder the very topic of credit stirs up anxiety and aversion.
Most of us would "opt-out" of scoring if we could, but that's not exactly possible, given it helps lenders and financial companies issue us new credit cards and loans for our homes, cars, and education.
But if you're a young person with no credit or poor credit, or you're coming from abroad, you've probably experienced firsthand how difficult it can be to get money for school.
Fortunately, more companies are here to help, by using their own non-traditional underwriting criteria and credit scoring methods to do so.
Helping international students get financial credibility
International students often have trouble qualifying for financing, housing, and credit cards, because American lenders can't use their credit history from their native countries.
To address this problem, Nova Credit, founded by three Stanford alums and first-generation immigrants themselves, created an international credit report known as a "Credit Passport."
The product is a global representation of someone's credit history, and is culled from a network of partnerships, databases, and technical integrations with credit bureaus around the world.
"We have customers across multiple verticals, including in lending, such as for student loans, and in tenant screening, for example, for apartments," says Nova Credit Co-Founder and CEO Misha Esipov.
Esipov says the company already works with companies in India, Mexico, Canada, and the U.K., and is adding more countries before year end.
While he can't disclose precise customer statistics, according to Esipov, "Nova Credit is in a position to help the majority of immigrants that come to the U.S. each year."
Funding for international students
In 2016, 1.2 million international students attended American colleges and universities, which was up 6.5% from the year before and the highest number ever, according to a report from the American Association of College Registrars and Admissions Officers (AACRAO).
As American institutions continue to attract foreign students, peer-to-peer (P2P) lender Prodigy Finance helps them get the money they need to study here.
To date, the company says it has lent more than $410 million in student loans to 9,400 students from 118 countries.
"More than 80% of the students had no other source of financing available," says Joel Frisch, the company's Head of Business Development in the Americas.
Prodigy was founded by three INSEAD international graduates, frustrated by the tuition financing process themselves.
They went on to build a platform that connects alumni, impact investors, and other private lenders, who can then offer loans to international postgraduate students enrolled at America's most prestigious universities.
"In the U.S., the consumer credit system is quite mature, with most borrowers having a FICO score to access everything from mortgages to auto loans and credit cards within minutes. Some countries have similar infrastructures, but lack a centralized credit score and struggle with transparency of credit history.
"As the globe embraces technology, consumers are gaining access to products and options never before available, instead of relying on a single provider or collateral or co-signers to fund their future," says Frisch.
Funding based on the ROI of your vocational and technical education
Taking on student loan debt doesn't sit well with everyone. In fact, it's not uncommon today to hear millennials questioning whether their education was worth it at all (also here, here, and here).
But what if you could quantify the ROI of your education? Would you be more willing to go to school, and/or take on debt for it?
P2P lender Climb Credit thinks so, by making an education's ROI the basis for its lending criteria.
Climb Credit lends money based on a student's increase in earnings after graduation, minus the cost of education (including loans and lost wages while in school).
The company finances education costs for roughly 60 vocational and technical schools across the country. Climb vets its schools, and only about 50% of applicants are accepted. Those schools that don't deliver additional earnings, or cost more than the predicted earnings bump, don't make the cut.
Climb loans are well-suited for students who want to learn in-demand and high-paying skills in software development, UI/UX design, robotics, welding, and nursing, and loans are issued regardless of students' poor or insufficient credit history.
According to Climb data, its borrowers experience an average uplift in post-education earnings of 44% after costs. Loan payback default rates are in the "double-digits." For comparison, the U.S. Department of Education reports an 11.5% default rate for five million borrowers who entered repayment in 2014.
To date, Climb reports average loan sizes of $10,000, with $50 million in loans originated to more than 5,000 students. The company also recently announced new loan purchase agreements among its investors for $130 million, which will aim to improve its current rates across a broader range of students.
"We are building a student lending platform focused on quality skills-based programs that increase students' earning potential. Now, we'll be able to offer it to thousands more," said Co-Founder and CEO Zander Rafael.
Related
Popular in the Community