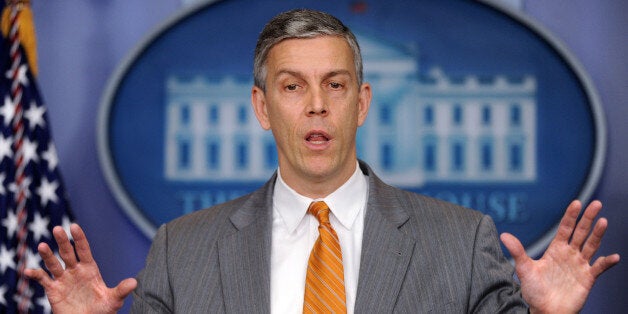 Less than half of borrowers with the most common type of federal student loan are repaying their debt on time, new data released by the U.S. Department of Education show.
About 51 percent of Americans with student loans made directly by the Education Department, known as Direct Loans, have either fallen behind or are not making expected payments, according to data on the $686 billion portfolio. Borrowers who aren't making expected payments for reasons that include temporary financial hardship or a return to school are included in the tally. Not included are borrowers not expected to pay back their loans because they've either never left school, or are less than six months out of school. The figures are based on dollar amounts, rather than the number of borrowers.
Of the roughly $300 billion in Direct Loans in repayment, one in six, or about 17.2 percent, are at least 31 days delinquent, data show. By comparison, just 3.3 percent of all loans and leases held by U.S. banks are at least 30 days late, according to the Federal Reserve.
The data, released without announcement Friday in a series of spreadsheets on an obscure Education Department web page, is among a trove of information that hadn't previously been made public. It includes delinquency figures and data on the department's loan servicers.
The disclosure comes as Washington policymakers and Wall Street analysts debate whether the nation's $1.3 trillion in unpaid student debt poses a risk to U.S. economic growth and to the federal government's budget. Congress is gearing up to reauthorize the nearly 50-year-old Higher Education Act, the federal law governing how tens of billions of taxpayer dollars are annually allocated towards student borrowers and higher education.
Officials at the Treasury Department and Federal Reserve, responsible for ensuring that risks posed by student debt don't eventually harm the federal budget, U.S. economy or the nation's financial system, had been among the government policymakers without access to the data.
The secrecy had forced the Federal Reserve Bank of New York to use information from consumers' credit reports. The Federal Trade Commission estimated in 2013 that about one in five consumers had an error on one of their credit reports. The New York Fed's estimate of total student debt differs from the Consumer Financial Protection Bureau's and the Fed's Board of Governors in Washington.
Without reliable figures to analyze the nation's growing pile of unpaid student debt bills, researchers and policymakers have relied on surveys or other questionable sources to form tentative conclusions about whether student debt may eventually wreck household finances and the nation's economy.
Before Friday, the Education Department only released data on the amount of outstanding student debt, the portion of it in various repayment plans, and general figures showing how much of it was in repayment. Most of that had only been publicly disclosed over the past year. Now, policymakers outside the Education Department, legislators and analysts are able to determine whether more borrowers are falling behind on their federal student loans, for example, or whether specific loan servicers are enrolling enough borrowers in repayment plans promoted by the White House.
The Education Department's four major servicers -- Nelnet Inc., Navient Corp. (formerly Sallie Mae), Great Lakes Higher Education Corp. & Affiliates, and Pennsylvania Higher Education Assistance Agency -- collectively reap hundreds of millions of dollars annually from the department to deal with borrowers who have federal student loans. The Education Department has told Congress it expects to change the way it pays its servicers in order to encourage them to prevent delinquencies and defaults -- a plan President Barack Obama echoed in June.
The fact that less than half of borrowers with debt from the Direct Loan program are repaying on time and as expected is likely to fuel further debate over the role played by the Education Department's loan servicers, who interact with borrowers, counsel them on ways they should repay their debts and collect their monthly payments.
The new Education Department figures exclude $403 billion of Federal Family Education Loans, a bank-based program that stopped making new loans in 2010.
The Education Department has not released delinquency figures for the FFEL program. Available data show that less than 62 percent of borrowers expected to be making full payments are actually doing so. The rest are either in deferment, forbearance, default, or bankruptcy. The share of borrowers in repayment has decreased over the past year, according to June 30 figures.
The few borrowers able to choose which company they want to service their federal loans previously had to rely on customer satisfaction surveys to grade the performance of the Education Department's student loan specialists. By those metrics, Navient was the lowest-ranked servicer in 2012 and 2013.
But according to the data, Navient has the highest share of borrowers with federal student loans who are repaying their debts as expected. About 61.4 percent of its borrowers are in repayment, with the remainder either in deferment, forbearance or in bankruptcy, according to data as of June 30. The worst performer by this metric -- Great Lakes -- has less than 59 percent of its borrowers in repayment. Pennsylvania Higher Education Assistance Agency, known to borrowers as FedLoan Servicing, was the next-lowest ranked servicer, with a 59.9 percent share.
The servicer figures exclude borrowers who have never left school or are less than six months out of school. The data is based on Direct Loans and FFEL program loans that are owned by the Education Department.
Navient has been in regulators' crosshairs for more than a year over allegations it is mistreating borrowers. In May, Navient settled federal allegations it cheated U.S. troops with student loans. It faces pending inquiries from the Consumer Financial Protection Bureau and from numerous state attorneys general over its student loan practices.
More than 28 percent of loans serviced by Navient are enrolled in repayment plans tailored to borrowers' earnings, making the company the second-biggest user of income-driven repayment plans. The White House has promoted Income-Based Repayment and Pay As You Earn, two repayment options that cap payments relative to borrowers' incomes, in hopes of reducing borrowers' debt burdens.
"The team at Navient works hard to assist borrowers in successfully managing their student loans, including helping customers enroll in the payment plan that best meets their budget, and avoid the serious consequences of default," Patricia Christel, a Navient spokeswoman, said in an emailed statement.
FedLoan Servicing ranks highest in income plan usage among the Education Department's four major servicers. Some 30 percent of its borrowers are repaying their federal loans using an income-based plan. Mike Reiber, a FedLoan Servicing spokesman, didn't respond to a request for comment.
Just 22.5 percent of loans serviced by Great Lakes are enrolled in an income plan, making the company the lowest-ranked servicer in terms of income-plan enrollment. Nelnet was the next worst, with a 23.8 percent share. Brett Lindquist, a Great Lakes spokesman, declined to comment on his company's low rankings.
"Great Lakes' contractual relationship with the Department of Education requires that all media inquiries pertaining to federal student loan servicing be directed to them," Lindquist said.
In an email, Ben Kiser, a Nelnet spokesman, said, "Income-driven repayment plans might be great for some borrowers and not good for others. We want to help our customers get into the right payment option for their unique situation."
"The question should not be which servicer has the most people in an income-driven repayment plan," Kiser said. "The question should be did the servicer get the customer in the best place given their individual needs."
Dorie Nolt, an Education Department spokeswoman, didn't comment on the data.
Before You Go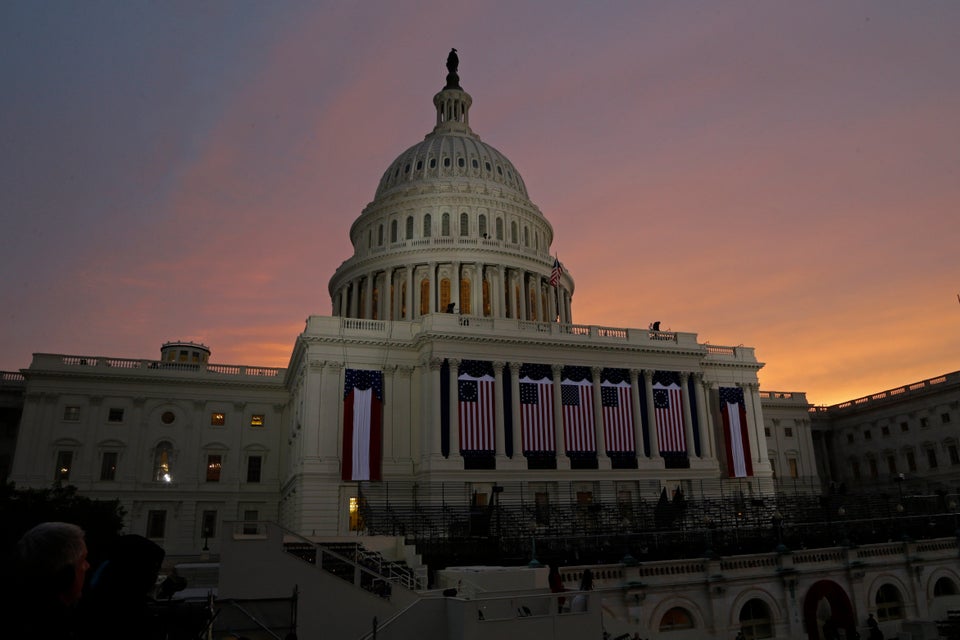 U.S. Capitol Photos
Popular in the Community