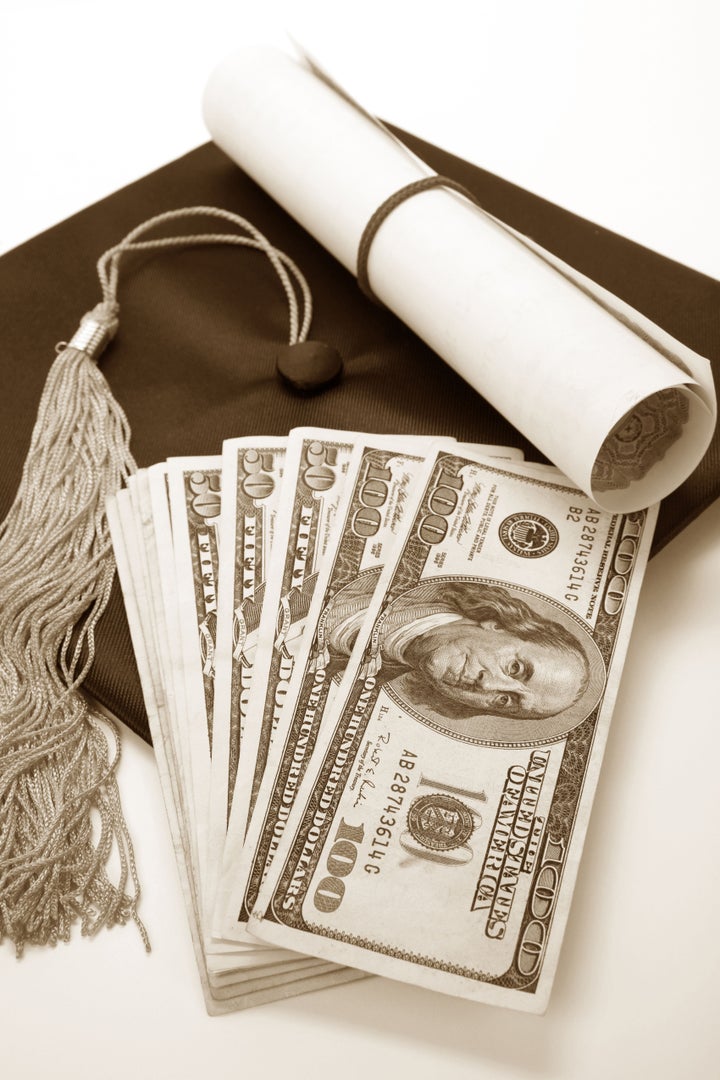 News stories about student loan debt have suddenly become as numerous as stories on the U.S. economic recovery -- I counted over 20,000 articles/blog posts for each in the past month. Why the firestorm of press coverage? First, there's the possible doubling of interest rates on subsidized federal student loan from 3.4 percent to 6.8 percent. Second, many observers have realized that total student debt now surpasses credit card debt in the U.S.: $867 billion versus $704 billion outstanding as of 4Q 2011, according to the Federal Reserve Bank of NY.
These numbers are sobering, and I don't dismiss their impact on the financial health of our nation's young adults. But for some really scary statistics, check out a recent College Board study on for-profit colleges:
There were 1.5 million students enrolled in private, for-profit colleges in 2009, a three-fold increase since 2000. The average tuition at these institutions was about $14,000, well above the $7,600 average for in-state tuition at a public four-year college.
75 percent of students at for-profit colleges attend full-time and are independent of their parents for financial aid. Among dependent students, 54 percent come from families earning less than $40,000 per year.
Despite high tuitions and limited incomes, students at for-profit colleges get virtually nothing in financial aid from their institutions -- only $140 on average per student in 2008 (the latest data available).
To make up the shortfall in financial aid, most students rely on federal aid and take a relatively high share of Pell grants and subsidized federal loans. In addition, almost half take private student loans from banks and other financial institutions, even though these loans carry high interest rates -- around 10 percent these days -- and have few of the protections federal student loans do.
But worst of all, most students at for-profit colleges get little for their financial investment: the average bachelor degree graduation rate is a paltry 22 percent -- one-third the level of not-for-profit colleges. No wonder loans for for-profit colleges are the biggest driver of federal student loan defaults.
Under threat of more scrutiny and regulation of their activities -- which receive about $20 billion in federal loans each year -- for-profit colleges have conducted a broad lobbying campaign that has succeeded in watering down new rules for federal student aid funding. Those rules were intended to protect not only students but also taxpayers, who will be on the hook if students can't repay. Too bad the for-profit colleges didn't spend some of those lobbying dollars on their students instead.
Related