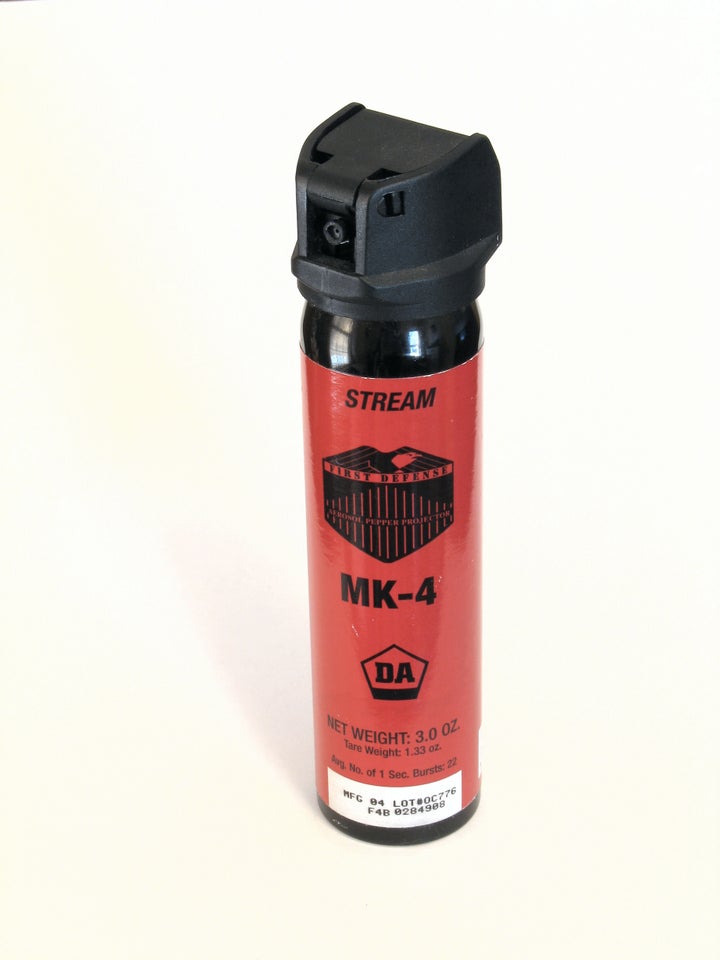 A student at a Bronx high school pepper-sprayed about 20 students and the school principal Monday afternoon. It's the third pepper-spraying incident at a New York City public school in recent weeks.
The school, Banana Kelly High School on Longwood Avenue, was evacuated for about an hour after the episode, which happened shortly before 1 p.m., the Department of Education said. Nine people were taken to Lincoln Hospital, and the other victims refused treatment, the Fire Department said.
The Department Of Education says the incident is under investigation.
On Tuesday, a 14 year-old girl in Harlem indiscriminately pepper-sprayed her classmates, sending 9 to the hospital. And earlier last month, 17 students in the Bronx were sent to the hospital after an assailant entered their school and discharged pepper spray.
Are students imitating what they see on the news? Self-defense sprays have peppered headlines across the country recently--from the questionable use of sprays against Occupy Wall Street protests in New York and at UC Davis in California, to the Wal-Mart shopper caught up in Black Friday mayhem.

Related
Popular in the Community