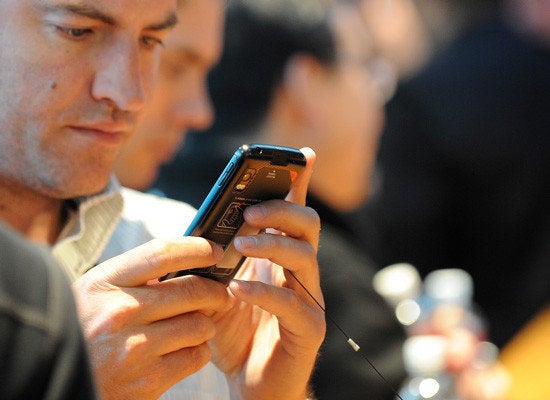 In business schools around the country, there's much ado about "social entrepreneurship" and a "double bottom-line" -- profits and social good. In this space, I generally think about health and wellness and profile founders of companies doing good in the world. But, no conversation about creating social good can be had without mentioning education.
In the U.S., the past 25 years have seen a national campaign to convince children that they must attend college. And it has succeeded, for the most part, even if only two-thirds graduate from high school. Thus, I was shocked to learn that only around half of our college students graduate within six years; and if a student is from a low-income family or is a first generation college student, the likelihood of graduation within six years is below 20 percent. That's appalling, and people as renowned as President Obama and Bill Gates have made this national challenge a top priority.
Students drop out of college for nuanced and complex reasons. Aside from the enormous cost, many name "student engagement" -- or lack thereof -- as the culprit. The way that we measure student engagement is remarkably clunky and out-of-date. For our nation's large, four-year universities, there's the National Survey of Student Engagement. For two-year colleges, the benchmark is the Community College Survey of Student Engagement. And the way we drive student engagement is equally antiquated and avoids technology for the most part -- freshman seminars, orientation, counseling and advising.
We've seen new social technology and gaming to be remarkably engaging, if not downright addictive. Much like health care, in a world where everyone interacts with everyone online and "there's an app for that," education remains mostly untouched.
What will it take for social technology to help engage students and keep them in college? We'll need companies making social and mobile software designed specifically for college students. We'll need apps.
One example of what the future could hold is Inigral in San Francisco, Calif. As the maker of the Schools App -- a Facebook application built specifically for the unique and complex university ecosystem -- they saw a need to start addressing the student engagement problem and built social software based upon an interaction model that students already know and use daily. They use it to interact with their university in a social and catchy way -- to make friends, see what's going and get involved in campus activities. In addition to attracting the interest of the student properly, it also presents opportunities to "measure" engagement in entirely new ways, like how quickly they are making friends, how their personal interests suggest they are "fitting in" and interest in different events.
The Schools App shows promise to bring new leading indicators to both the intent of a student to enroll, as well as the probability that the same student will persist through to graduation. Already, it's taken a key role in the enrollment management and orientation process, and will soon be at 20 colleges and universities nationwide. Michael Staton, the co-founder and CEO of Inigral, provides the type of thought-leadership on product design and technology development that is unique in the education space. And they have powerful proof that what they're doing is working. Inigral recently became the first venture investment by the Bill and Melinda Gates Foundation because of their great promise to impact graduation rates and scale to many of our nation's schools.
The Schools App is only one example of how social and mobile technology is going to help transform education. There are now seed stage accelerators that are going to create a wave of start-ups that can follow in Inigral's footsteps. Both Startl and Kauffman Labs, led and backed by leading philanthropic foundations, show promise to launch companies with a double bottom line. We should all look forward to companies like these making substantial leaps forward for our nation's education system.
REAL LIFE. REAL NEWS. REAL VOICES.
Help us tell more of the stories that matter from voices that too often remain unheard.