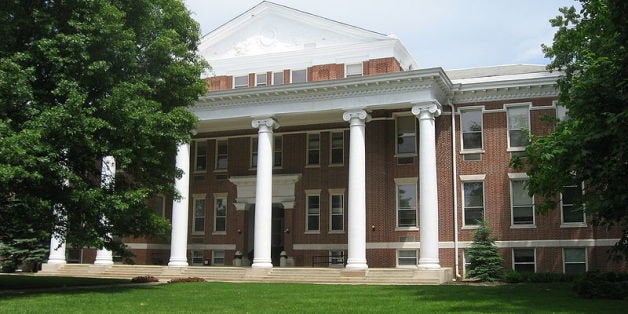 Amanda Tripp went into the offices of the University of Indianapolis campus police in January 2013 to find out why she had not heard from the department since reporting on Nov. 26, 2012 that an acquaintance sexually assaulted her.
The assault itself took place on Oct. 6, 2012, Tripp said, and it took several weeks of speaking with a therapist before she felt comfortable reporting it. She said she figured the police probably wouldn't make any decisions on her case immediately.
"Obviously these things take time," Tripp told HuffPost in a recent interview. "It's not like 'CSI,' where all these things happen in an hour."
When Tripp obtained a copy of that Nov. 26 "rape report" in January, she saw that campus police wrote "a crime did not occur," and the time stamped was about 30 minutes after she left the station. No one had ever followed up with Tripp, and according to the report, which Tripp shared with The Huffington Post, police never interviewed the alleged assailant or any witnesses.
"I was entirely stunned when I saw the report and that it was just done with," she said. "I was under the impression all those months that they were in the process of investigating and would contact me when they needed information or had some for me. They deceived me into believing that my case was being investigated when really they decided not to bother based on a half-page, bare-bones statement that the reporting officer wrote."
University police contacted external authorities, and a detective with the city of Indianapolis concluded based solely on Tripp's statement that no crime occurred, university spokesman Scott Hall told The Huffington Post on Wednesday.
"The student made clear that she wasn't interested in pursuing a criminal case and wasn't interested in pursuing an internal investigation until some time later," Hall said, explaining why the campus police never told Tripp they were closing the case. He also said Tripp did not characterize the incident as a sexual assault when she first reported it, something Tripp vehemently denies. Campus police, after all, labeled the report itself as a "rape report."
The "rape report," detailing Tripp's version of events from the night in question, also had several errors, she said. Tripp requested to have the report corrected. An officer suggested she file a "second, more complete report," Tripp said, which she did in early February. But both of those reports were listed in the University of Indianapolis daily crime log as "Investigation," with no indication that a student was reporting sexual violence.
Tripp later was given a hearing on Feb. 11, 2013, through the university's judicial system, a separate process from the campus police investigation. Two days after the hearing, according to Tripp, the university committee that handles these issues concluded the sex "was non-consensual, but didn't believe [the accused] knew that." The accused student was cited on a first-time alcohol violation, Tripp said, and was not even banned from her residence hall.
Hall, the university spokesman, insists the dean on the committee did not call the sex "non-consensual," and noted "the outcome did include some measures to make her feel comfortable on campus." Tripp disagrees, but said she was not provided a written copy of the committee's decision.
Tripp's experience is similar what women at several other colleges say happened to them when they reported sexual violence.
Ari Mostov reported a sexual assault to the University of Southern California's Department of Public Safety on March 27. A detective with DPS tried to dissuade Mostov from taking her case straight to the Los Angeles Police Department, warning the city authorities would "be very hard, very harsh and very aggressive," the USC junior recounted.
"They made it seem like it'd be a total nightmare to go through the justice system," Mostov said.
Mostov instead filed a report with the campus police. In early May, she followed up, since she hadn't heard anything from authorities. That's when she found out that on the same day she filed her report, DPS consulted the LAPD, and the agencies determined no crime had occurred. However, they neglected to call Mostov and notify her of their decision.
"I feel like I was denied justice," she said.
This sort of communication failure by authorities can amount to a "second victimization" for sexual assault survivors, said Brett A. Sokolow, president & CEO of the National Center for Higher Education Risk Management.
"I continue to worry about this phenomenon on many campuses," continued Sokolow, who is a specialist in these types of cases. "We educate students about sexual violence, and then they are disappointed when campus or local police dispense quickly with the case."
Other students, putting themselves through the ordeal of reporting their assault initially, cannot do so a second time when authorities leave them in the dark on their own cases.
Sarita Nadkarni, a student at Emerson College in Boston, reported a sexual assault to campus police in mid-March, days after it happened. She provided a statement and allowed detectives into her dorm room. On their way out, they handed Nadkarni a card. That was the last she ever heard from them.
"I wasn't looking to press charges," Nadkarni admitted. "I was kind of still scared and still busy trying to get back to a normal life."
Yet, even though Nadkarni said her "brain was going a thousand miles per hour," she couldn't help but worry she might not be the only person her assailant had harmed.
Alison Kliss, executive director of the Clery Center for Security On Campus, said students must be informed about their case.
"If the student isn't going through the criminal justice system, certainly, they should be informed where the case is going and where the investigation is going," she said.
"Ninety percent of campus [sexual assault] cases aren't prosecutable, but can be addressed internally to the campus, and successfully so," said Sokolow, of the National Center for Higher Education Risk Management. It would serve police departments well to have an advocate on hand for these cases, Sokolow said, adding that "police need more training about communication and follow-up with victims."
Tripp said she spoke on the phone about her case last week with the David Selby, chief of police at the University of Indianapolis, who told her they cannot reopen her case.
"He laughed when I said the university screwed up," Tripp said. "I think the hardest thing is trying to come to peace when those that are in a position to help won't even acknowledge what happened."
Tripp said she's considering her options at this point, and won't rule out further legal action, since she has exhausted her options with the university. She said she's coming forward now because the university is "not going to keep me from speaking out."
"I love my school," Tripp said, "But they failed me when it mattered most."
Related
Before You Go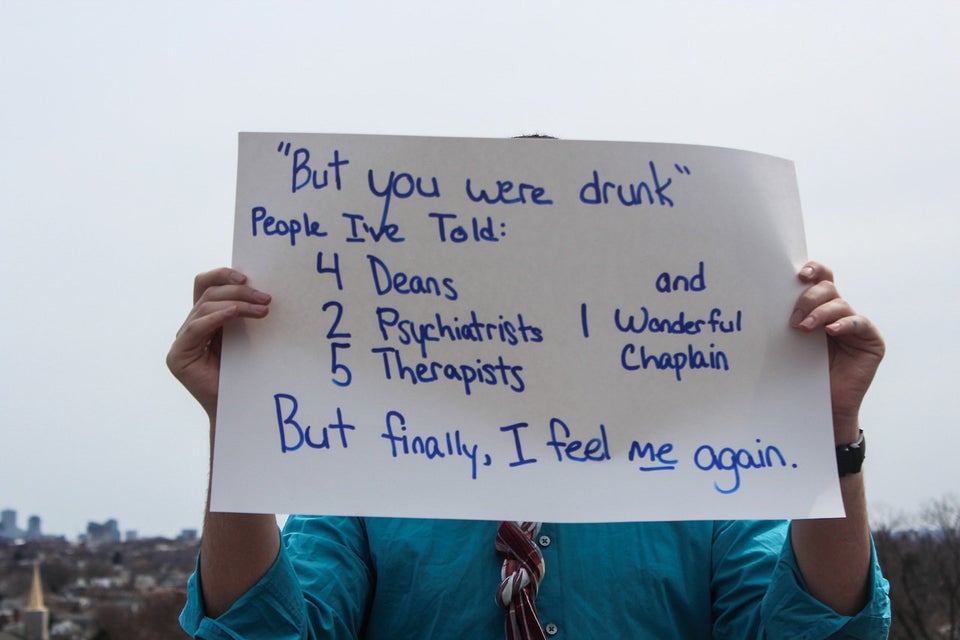 Surviving In Numbers: Stories Of Sexual Assault Survivors
Popular in the Community