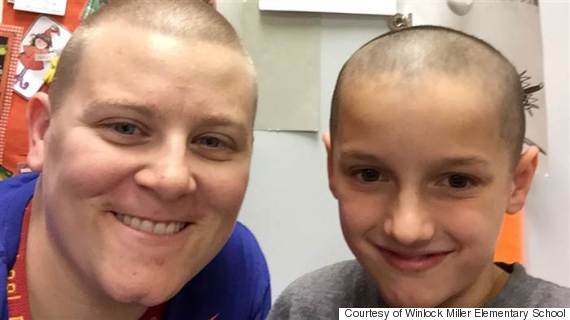 This teacher's mix of spontaneity and compassion deserves an A+.
Tori Nelson, a teacher at Winlock Elementary School in Washington, found Matthew Finney, one of her fourth-grade students, crying outside the classroom this past Monday, Today.com reported. The 9-year-old, who was hiding under a hat, told Nelson that he had been teased.
"I asked him what was wrong, and he said he'd gotten a buzz cut for the summer," Nelson told Yahoo. "But this morning, a fifth-grader on the bus made fun of him, and he didn't want to come to class and get teased by other kids."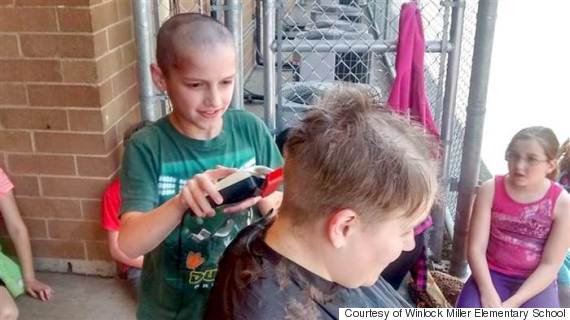 Matthew shaving off Nelson's hair.
The school doesn't allow hats in the classroom. So the 32-year-old teacher hatched a plan that would make Matthew feel better, take off his hat and come into the room -- she decided to allow the 9-year-old to shave her hair off. It was an idea that shocked the student, but Nelson assured him she wasn't kidding around.
"I said, 'Yeah, then you can say, "Hey, if you're making fun of me, then you're making fun of Miss Nelson too."' So that perked him up and got him through the morning," she told ABC News.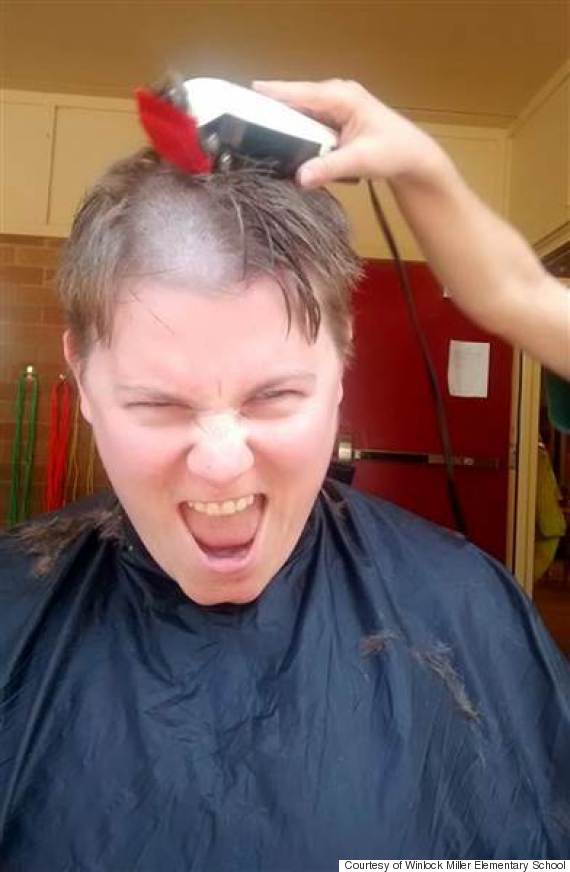 Nelson, getting her head shaved.
Later on, Matthew shaved his teacher's hair off on the playground in front all the students, who cheered him on. The teacher's confidence-boosting plan seemed to have worked. Matthew cheered up and no one teased him that day, according to Yahoo News.
"It was a lot of fun for the kids, and it helped Matthew feel better about himself," Nelson told Yahoo. "You have to do what it takes to reach children. Teaching isn't just about reading and writing, it's about self-esteem and accepting differences."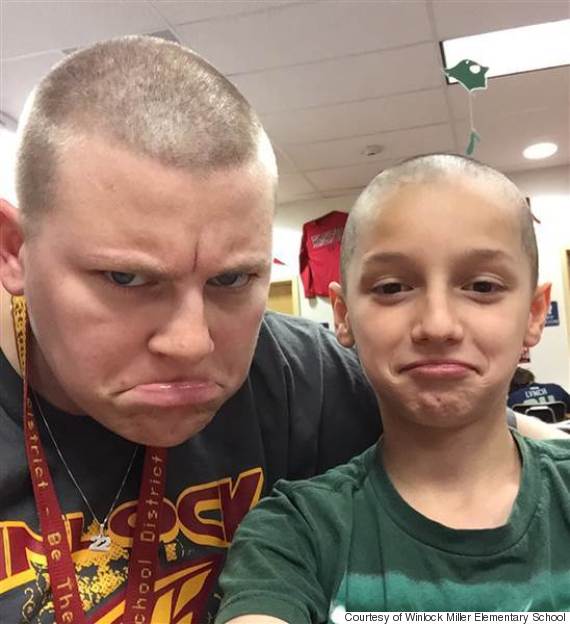 Nelson and Matthew.
While the compassionate act was quite bold, Winlock Elementary principal Boyd J. Calder said it's something he'd expect from Nelson.
"I am not surprised by Miss Nelson's effort," Calder told ABC. "She is a fantastic teacher who always has the kids' best interest at heart. Good teachers teach, great teachers inspire. Miss Nelson is a great teacher."
As for Matthew, the 9-year-old not only felt more confident, but also learned to stick up for himself.
Nelson added, "Matthew even told one student, 'if you make fun of me, you're making fun of Miss Nelson, so don't do it."
REAL LIFE. REAL NEWS. REAL VOICES.
Help us tell more of the stories that matter from voices that too often remain unheard.
BEFORE YOU GO
PHOTO GALLERY
Teachers We Wish We Had