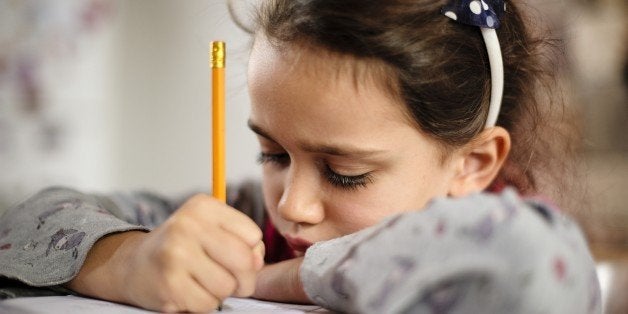 The political bickering surrounding standardized testing has all but drowned out one important group of voices: The students who are actually taking the tests.
A report released Tuesday found that most students don't mind the testing, when they know the purpose and how the results will be used.
The report, titled "Make Assessments Matter," comes from the Northwest Evaluation Association, a nonprofit educational services organization that produces one of the standardized assessments in question -– the Measures of Academic Progress, or MAP test, used by U.S. school districts to track student growth in reading and math. The report, which focused on attitudes toward standardized testing, drew from a survey of more than 2,000 nationally representative students and teachers who were recruited from a large online panel, and 200 district administrators who were recruited through a commercial education database.
The students, in grades 4 through 12, were largely in the dark about the assessments that help shape their classroom experience, according to the report. Only 29 percent had heard of the Common Core State Standards, a new set of education benchmarks adopted in more than 40 states. Even fewer had heard of the new standardized tests associated with the standards. Despite that finding, an overwhelming majority reported it was "very" or "somewhat" important for them to "know about changes at school that impact learning."
The report recommended district administrators and teachers take steps to to educate students on assessments, and on curriculum changes affecting the classroom.
"We're counting on teachers to provide assessment insight to parents and students," Kelly Goodrich, director of policy and advocacy for Northwest Evaluation Association, told The Huffington Post by phone. "And schools need to help more teachers become more assessment-literate. Most teacher-prep programs and current professional development do not focus on assessment education. Since they don't, teachers aren't prepared to have those conversations."
The report found that while students understand the importance of classroom tests, they see state tests as relating less to their personal progress, with 53 percent saying classroom tests help "track my progress during the school year," compared with 27 percent saying the same about state tests.
Meanwhile, 55 percent of students said state tests are used to evaluate their schools, while 19 percent said the same about classroom tests. Goodrich said the data suggest that "students are most positive about assessments relevant to their learning."
The study found a distressing gender gap in how students view tests. Across the board, more girls said they try hard on tests and care about doing well on tests. While 46 percent of boys reported feeling that "tests are a waste of time," only 39 percent of girls held the same opinion. This aligns with high school graduation and college enrollment trends that show girls outpacing boys in recent years.
"This is a topic that needs to be explored," Peter Grunwald of Grunwald Associates, the consulting firm that conducted the survey for Northwest Evaluation Association, told Huff Post. "That kind of conversation in education could make a difference for all students … perhaps the male students see less relevancy [in tests] to what's important to them."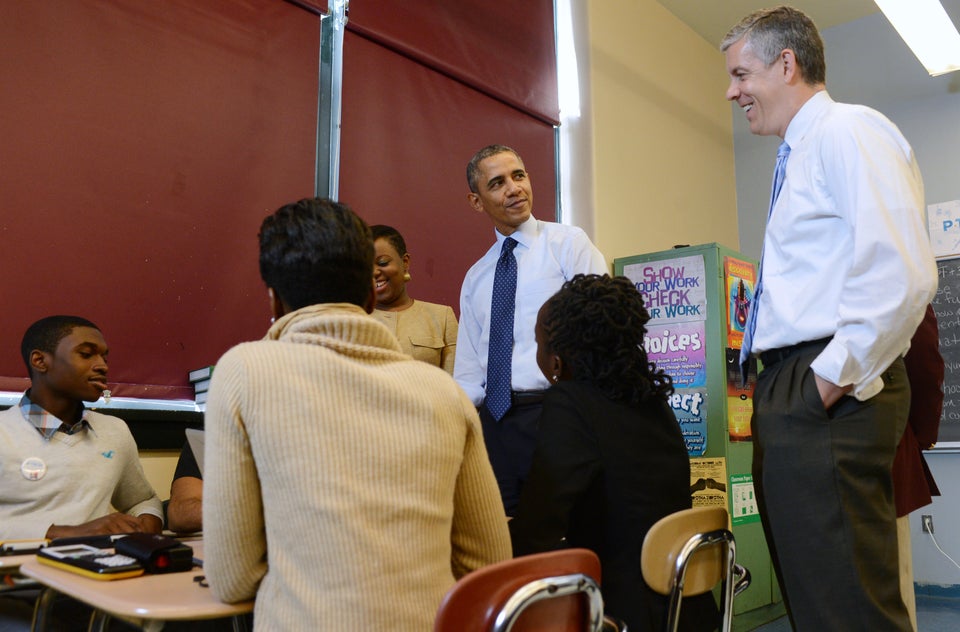 The Most Interesting High Schools In America