Carly Novell shared a tweet on Thursday, which has since gone viral, about how she made it through the shooting by hiding in a closet with 18 of her classmates. That feat alone is remarkable, but the student added that when her grandfather, Charles Cohen, was twelve years old, he also hid in a closet while his entire family was murdered during one of America's first mass shootings by a lone gunman.
The shooting Carly Novell is referencing in her tweet was "lone wolf" Howard Unruh's "Walk of Death." On Tuesday, Sept. 6, 1949, Unruh murdered 13 people and wounded three others in a 20-minute shooting rampage.
Carly Novell told HuffPost that Cohen was in a his house with his grandmother, mother, and father in a Camden, New Jersey, neighborhood when Unruh started shooting people.
"His mom told him to hide in the closet while they stayed in the room," she told HuffPost.
"My grandpa heard everything and after that he lived with his cousin until he went to military school I believe. He never really talked about what happened and I didn't find out until after he died. But family was so incredibly important to him because of what happened," she said. "He wasn't as lucky as me."
Carly Novell said she hid from the shooter in her school "in a closet in our newspaper room."
"I didn't have to hear anything. But I still felt it all," she said.
"We were all squished together in the closet and I was comforting my friends while they were having panic attacks. I didn't know when I would get out. I just knew that I had to survive and I had to make sure everyone was OK. I've never felt more relief than when I did when the police came and got us."
The teenager also told HuffPost that she "really just didn't think it was real."
"I just wanted to stay safe and keep everyone safe. When I got out, I was just hoping to see my mom and hug her because I couldn't even imagine how scared she was," she said.
Carly Novell added that she wishes her grandfather, who passed away in 2009, was here now because she feels like they "share something really important."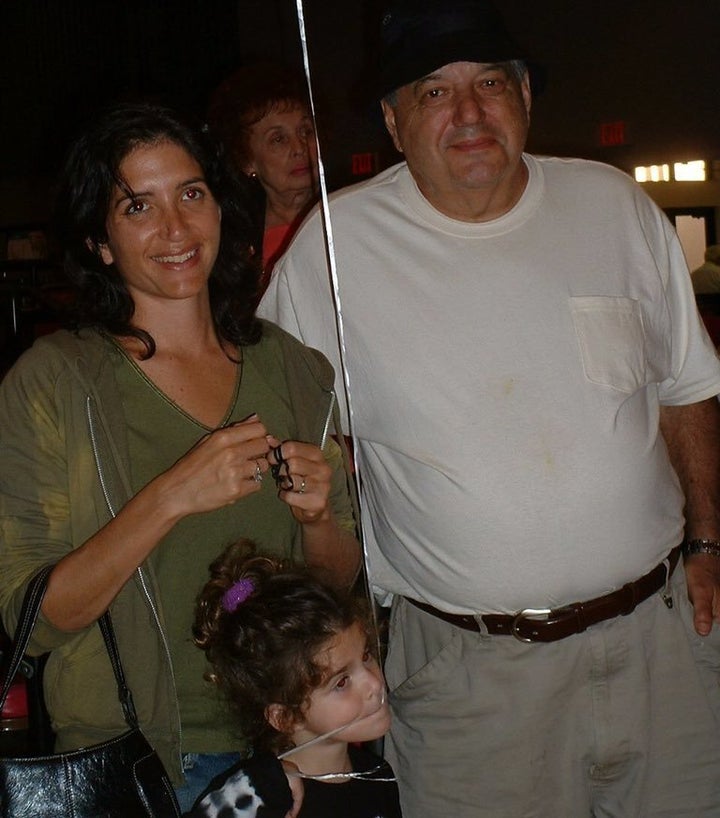 Novell's mother, Merri Novell, gave HuffPost permission to speak with her daughter and spoke about the residual impact the 1949 shooting had on her father.
"When I grew up, I witnessed my father's pain. He tried to hide it with jokes but it was always forever present," Merri Novell told HuffPost via email, adding she would hide as a child.
"I would practice making myself really small to see if I could hide in the smallest of places. As I got older, I carried those fears with me but also carried my father's pain too. I witnessed the anguish my father felt whenever another mass shooting occurred. He would call me with such deep sadness in his voice and share the news with me. It was so painful to witness."
Merri Novell said that her father was against guns, believing "that no one should own a gun except for law enforcement" ― a sentiment she and Carly Novell both share. She described her daughter as something of an "activist" and "couldn't get over the irony" of her hiding in a closet from a shooter.
"I am glad [my father] wasn't alive to have to feel the anguish and pain that we felt yesterday. It would have been too much for him to handle. I am proud of Carly for carrying on my father's message and speaking out against gun violence," Merri Novell said. "None of this is new … history keeps repeating itself. When is society going to wake up and realize that guns kill people. There is no use for guns in a civilized society. We need new laws to protect our loved ones from all of this senseless grief."
Prior to her tweet about her grandfather on Thursday, Carly Novell tweeted at conservative political commentator Tomi Lahren.
Lahren had said on Twitter that "the left" was pushing an "anti-gun and anti-gunowner agenda" and that the Florida shooting "isn't about a gun it's about another lunatic."
"Guns give these disgusting people the ability to kill other human beings," Novell wrote in response. "This IS about guns and this is about all the people who had their life abruptly ended because of guns."
Novell is headed to college next year to study journalism and continues to hope for change.
"This has been happening repeatedly, there are too many lives being lost because people don't want to make a difference," she said. "It happened to my grandpa and it happened to me. People value 'the right to bear arms' over people's lives. I can't even comprehend it."
A previous version of this story cited Everytown data that indicated the Parkland shooting was the 18th school shooting incident of 2018. Everytown later updated their count to exclude a suicide that occurred at a closed school, and their statistic cited in this story has been updated accordingly.
Related
Before You Go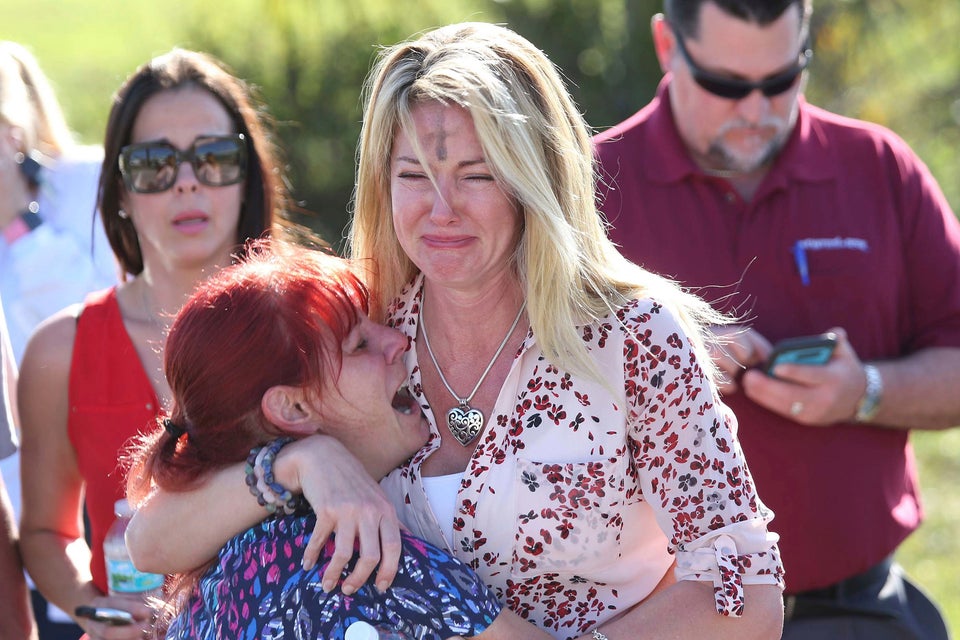 Marjory Stoneman Douglas High Shooting
Popular in the Community