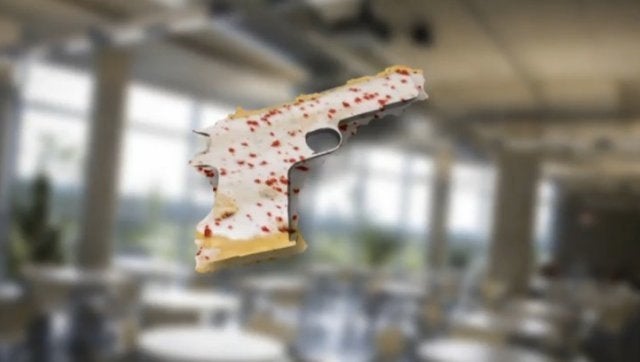 An attorney for an Anne Arundel County 7-year-old suspended from school for nibbling a breakfast pastry into the shape of a pistol is seeking to have the student's record expunged, and said he plans to appeal to Maryland's highest court if necessary.
"This kid was just as imaginative and is just as adventurous as Steve Jobs was at the age of 7," said Robin Ficker, a Montgomery County attorney who has been hired by the student's father, J.B. Welch, to represent the family in the appeal.
"It would be funny if it wasn't so serious as it being on his record."
Park Elementary School student Josh Welch was suspended March 1 for two days after school officials accused him of shaping the pastry into the form of a gun and waving it around. School officials sent a letter home to Park Elementary parents saying the student had been "removed from the classroom" for making "inappropriate gestures that disrupted the class."
The incident has captured national attention and focused a debate on what constitutes a threat among schoolchildren. Josh's suspension came in the wake of heightened security concerns in schools across the country following the December shooting at Sandy Hook Elementary School in Newtown, Conn., where 20 children were killed.
"They tried to brand this kid and throw him under the bus, and he's going to be in the school system for more than 10 years," said Ficker, who contends the incident could reflect on Josh Welch later in his academic career in Anne Arundel County.
"Who knows what doubt he's not going to be given the benefit of later?" Ficker said.
Ficker said he sent an appeal on behalf of the Welches via email to Anne Arundel County schools Superintendent Kevin Maxwell on Thursday asking that Josh's record be expunged.
Bob Mosier, a spokesman for Anne Arundel County Public Schools, confirmed the school system had received the appeal but could not comment on it. "We got it. It gets reviewed and we'll go from there," he said.
"Park Elementary has taken the worst possible interpretation of Joshua's actions," Ficker wrote in the appeal. "The chewed cereal bar looked no more like a gun than the puzzle pieces of the states of Idaho, Oklahoma, or Florida. ... There is no evidence that any other student was frightened by the pastry."
In the weeks following the school system's decision, Josh and his father appeared on Fox News and local television broadcasts. On Monday, J.B. Welch spoke at North County Area Library in Glen Burnie as a guest of Anne Arundel County Campaign for Liberty, a chapter of the Maryland Liberty Political Action Committee. On its website, the chapter described the suspension as "the latest example of overzealous government hysterics."
"Our organization is for individual liberty, and we're frustrated with a lot of government overreach, and what's going on with this young child is absolutely ridiculous," said Robert McKay of Millersville, Anne Arundel coordinator for the group. "It seems to be part of this bizarre way the government goes about trying to control everything everyone does and thinks," he said.
Welch said the day of the suspension, he told his son, "'You're not in trouble by me.' I kind of explained to him the whole negative stigma around the whole gun culture and things like that, and how some people are uncomfortable about certain things like that. He couldn't really grasp it."
Welch said he understands the issue touched a nerve as the nation debates guns, but said, "I try to keep a separation between this and the whole gun issue ... but they kind of go hand in hand. If it wasn't for that negative stigma in those debates, I don't think this would have happened in the first place.
"But it tells me that a lot of more people than I think we know support my side of it, and a lot of people feel the same way I do," he said.
The incident prompted State Sen. J.B. Jennings, a Republican representing Baltimore and Harford counties, to introduce a bill to prohibit principals "from suspending or expelling a student who brings to school or possesses on school property a picture of a gun, a computer image of a gun, a facsimile of a gun or any other object that resembles a gun but serves another purpose."
But House Speaker Michael Busch, a Democrat representing Anne Arundel County, on Monday suggested the issue isn't a job for the Legislature. "I'll leave it to the superintendent of the schools," he said.
Ficker said if the appeal isn't granted, he'll take it to the school board, then to Circuit Court. "We will go all the way to the Maryland Court of Appeals if necessary," he said.
Ficker said the Welch case is the fourth time he has defended youngsters in cases where they have received suspensions for being accused of making a reference to a weapon when no such weapon existed -- including the case of a first-grader in Montgomery County who pointed a finger at a fellow student and a Pennsylvania kindergartner who talked about using a "bubble gun."
In those cases, the students' records were expunged, he said.
Reporter Erin Cox contributed to this story. ___
(c)2013 The Baltimore Sun
Distributed by MCT Information Services
Related
Before You Go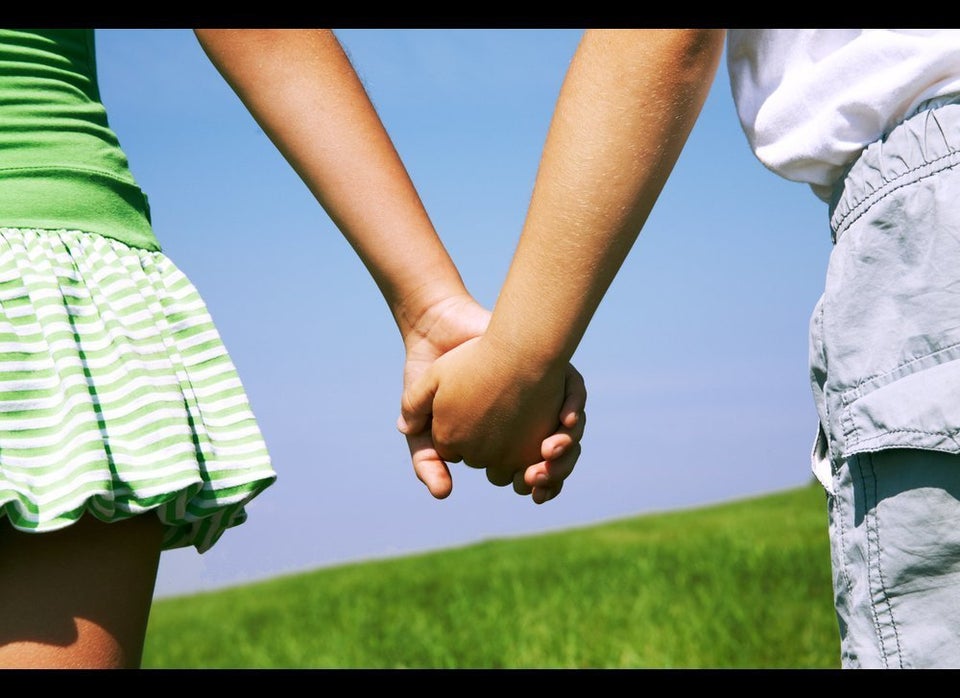 Weird Things Banned At Schools
Popular in the Community