The likelihood that a student will get suspended from school may have a lot to do with their geographic location.
The U.S. Department of Education on Wednesday released maps detailing where students are most likely to get suspended from school, with specifics for Native Americans, blacks, Hispanics and those with disabilities. The department published the maps the same day the White House hosted a conference on school discipline, where school leaders, government officials and educators discussed best practices for ending the school-to-prison pipeline.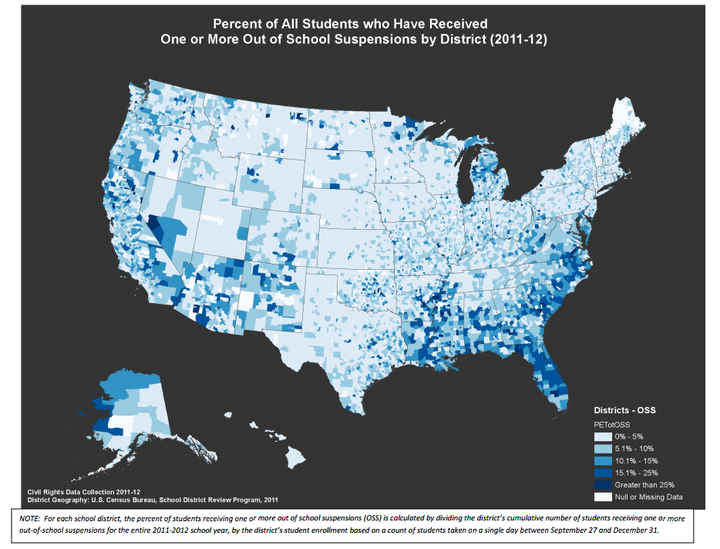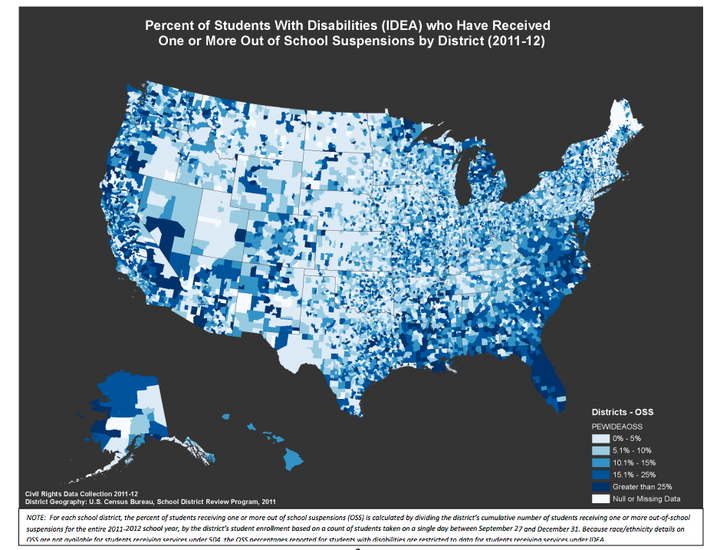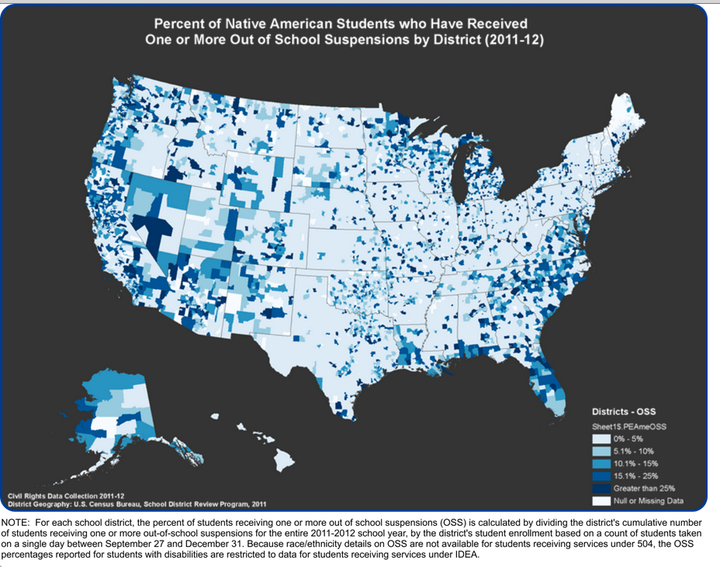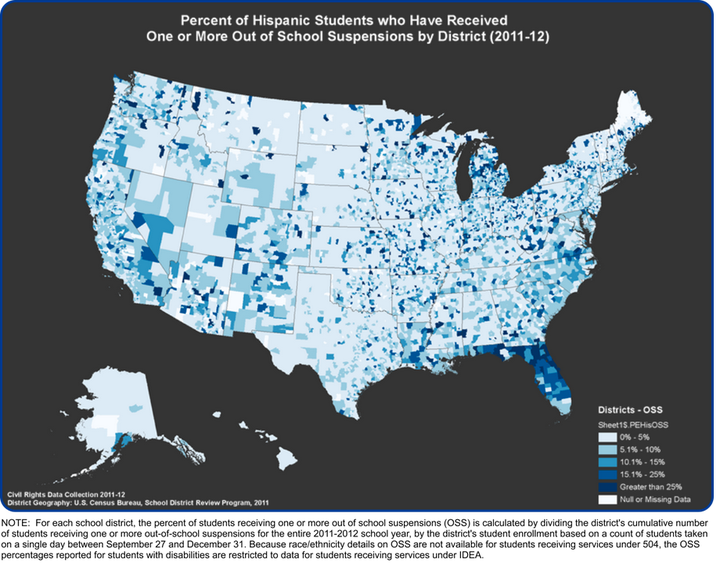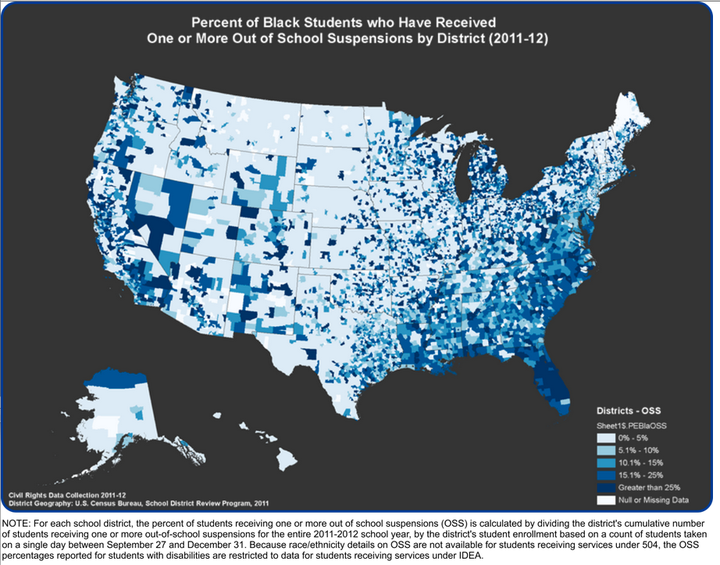 The Obama administration has come out against school practices that lead to high suspension rates and disproportionately impact students of color and students with disabilities. In January 2014, the administration released a set of guidelines encouraging schools to use suspensions only in extreme cases.
"Too often, so-called zero-tolerance policies, however well intentioned they might be, make students feel unwelcome in their own schools; they disrupt the learning process," said former Attorney General Eric Holder in January 2014.
"Creating and sustaining safe, supportive schools is absolutely essential to ensuring students can engage in the rich learning experiences they need for success in college, work and life -- that's why rethinking school discipline is critical to boosting student achievement and improving school outcomes," U.S. Secretary of Education Arne Duncan said in a press release. "Today's conference shows that there are leaders across the country who are committed to doing this work. We are proud to stand as partners with these educators to say that we have to continue to do better for all of our students."
Support HuffPost
The Stakes Have Never Been Higher
Popular in the Community