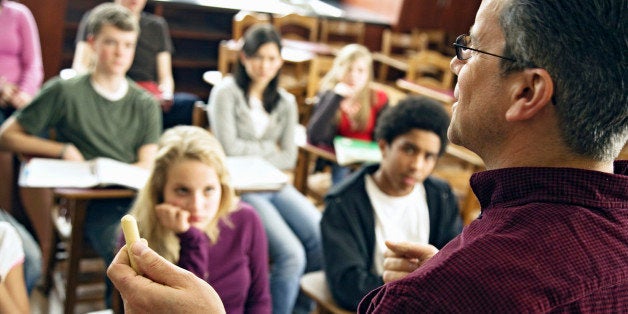 A majority of the public school students heading back to school this September aren't white. But the teachers leading their classrooms are still overwhelmingly so.
This year marks a milestone for U.S. public schools in that it is the first time a majority of students will come from minority groups. According to projections from the National Center for Education Statistics, 49.7 percent of students entering public schools this year are white, compared to 50.3 percent of students who identify as black, Hispanic, Asian or another nonwhite ethnicity. Just 10 years ago, in 2004, nearly 60 percent of public school students were white. By 2022, that figure is projected to fall to just 45 percent.
But teacher demographics are not keeping pace with the massive shifts in student demographics, and startlingly few educators in public schools are of color. Below are four graphics that illustrate the gap between teacher and student diversity.
Student demographics are rapidly changing...
As shown in the graphic below, student demographics have rapidly shifted since 1997, and are expected to keep changing in the coming years. In large part, this is due to the growth of Hispanic populations: Since 1997, the number of Hispanic public school students has nearly doubled. Similarly, the Asian student population has grown 46 percent since 1997, according to the Pew Research Center.
...but teacher demographics aren't keeping up.
In 2011, 84 percent of public school teachers were white, according to a survey of teachers from the National Center for Education Information. This wasn't much of a change from 25 years before, in 1986, when the survey found that 91 percent of teachers were white.
Not a single state has equally diverse populations of teachers and students.
Every state in America has a higher percentage of students of color than teachers of color, according to a "Teacher Diversity Index" included in a 2014 Center for American Progress report. The index uses Department of Education data to pinpoint the percentage-point difference between teachers of color and students of color in each state.
As highlighted in the map below, some states have particularly egregious demographic gaps. For example, in California, only 29 percent of teachers are nonwhite, compared to 73 percent of students.
Some programs do a better job of recruiting minority teachers than others.
Teachers of color are more likely to enter the profession via alternative preparation programs than through campus-based traditional preparation programs, according to a 2011 survey from the National Center for Education Information.
The definition of an alternative preparation program varies by state, and according to The Hechinger Report, an education news outlet, what is considered alternative in one place might be considered traditional in another. Typically, alternative programs allow teachers to enter the classroom with minimal training.
Some alternative preparation programs, like Teach for America, have had great success in recruiting minority teachers. This year, half of all new Teach for America recruits are people of color. Kate Walsh, president of the National Center for Teacher Quality, says she thinks alternative programs do a better job of recruiting minority teachers.
"We know that for African-American children or Latino children, it's important to their learning that they have teachers who look like them," said Walsh. "It's a very high priority to alternative providers to be aggressive in getting minorities."
Other education experts have argued that the problem lies not with recruiting minority teachers, but with retaining them. University of Pennsylvania Professor Richard M. Ingersoll and University of Delaware Professor Henry May say that efforts to recruit minority teachers over the past few decades have been largely successful, but teachers of color are quitting at higher rates than their white counterparts. Part of this, the researchers note, may be because minority teachers are more likely to work in high-poverty, hard-to-staff schools where teachers are given little autonomy.
"While minorities have entered teaching at higher rates than whites over the past two decades, minority teachers have also left schools at higher rates," Ingersoll and May wrote in a 2011 report. "Overall, the data show that minority teachers' careers have been less stable than those of white teachers, and included more job transitioning. In recent years, minority teachers were more likely to migrate from one school to another or to leave teaching altogether."
Support HuffPost
The Stakes Have Never Been Higher
Before You Go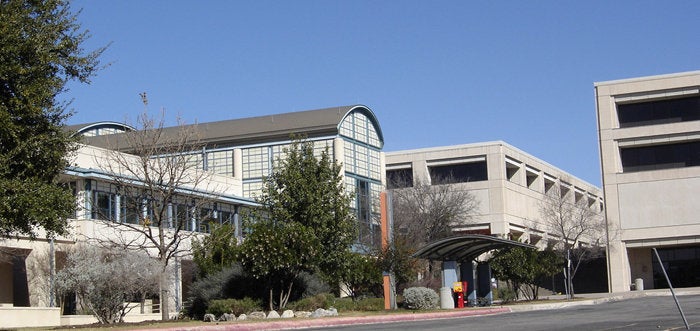 Best Universities To Work For: Glassdoor 2013 Report
Popular in the Community