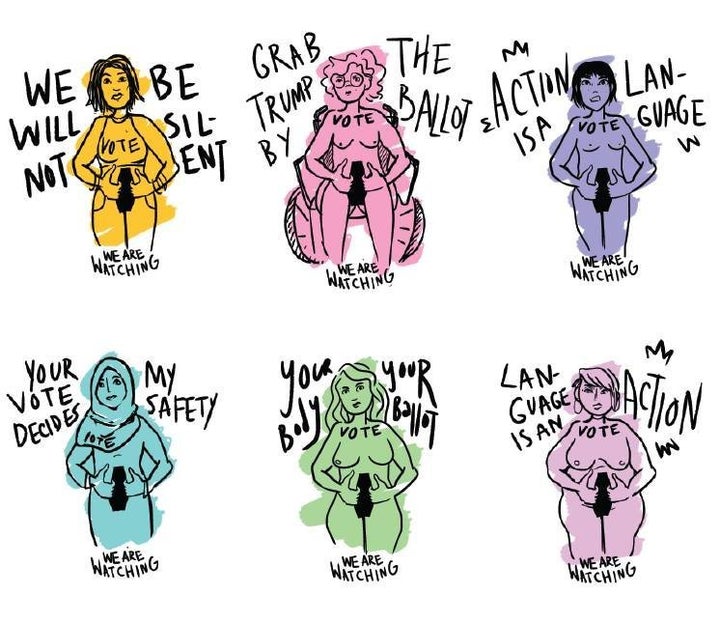 A group of University of Pennsylvania students launched a feminist art protest against GOP presidential nominee Donald Trump on Tuesday.
The students hope the protest, titled "YOUR BODY, YOUR BALLOT," will encourage voter registration. They indicated that there would be people with voter registration forms onsite at the protest.
It will "make a statement that the students of Trump's alma mater reject his candidacy for president on the basis of his hateful behavior, speech, and actions," organizer Amanda Silberling told The Huffington Post.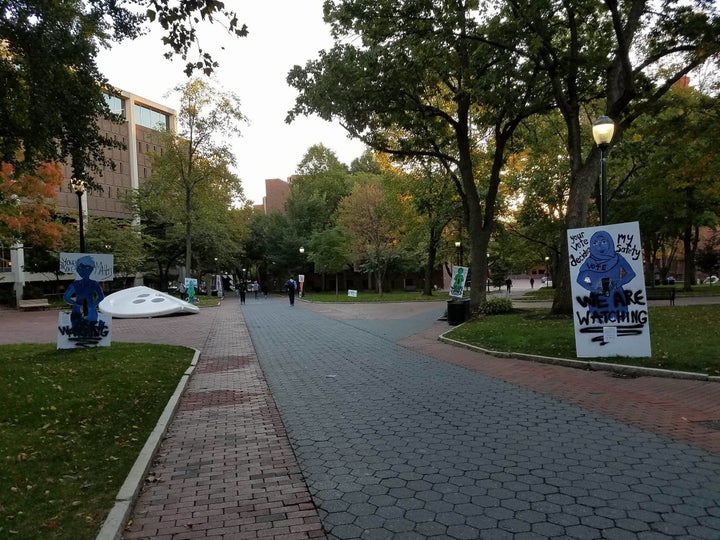 Silberling said the students aim to "show support and solidarity with women, people of color, disabled people, immigrants, and other groups of people who are represented on Penn's campus, but are not represented by Trump's campaign for President."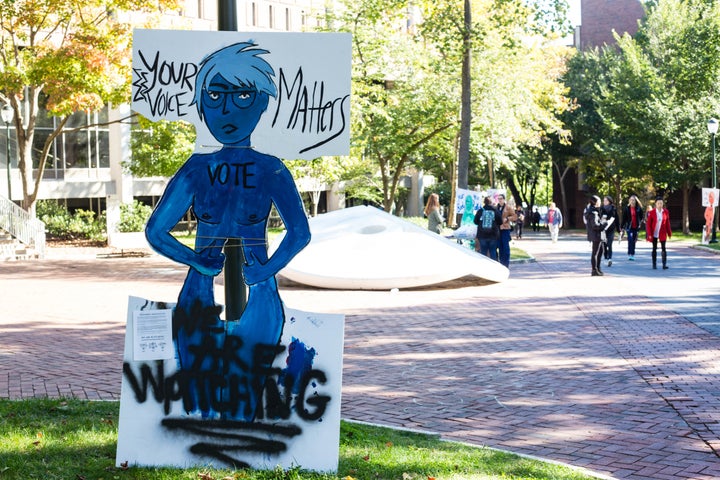 The reaction from other students has been mostly positive so far, Silberling said.
Several students stopped to take photos of the works.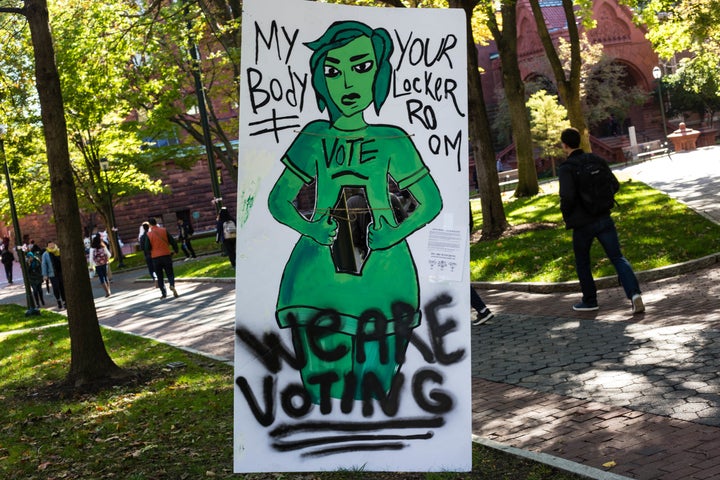 Another student protester, senior Rhea Singh, did not hold back in her feelings on the brash businessman.
"Supporting a Donald Trump presidency is a personal attack on the bodies of women," Singh said. "This movement is harnessing power through collective protest and flipping the script on a candidate who ― quite literally ― silences women."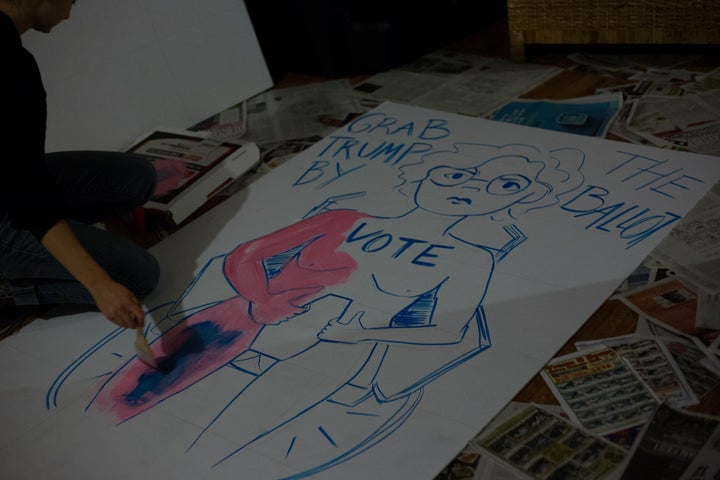 The protest was taking place on the College Green at UPenn until 5pm on Tuesday.
Other events planned included people handing out stickers with original artwork, along with printed flyers of the protests' artist statement.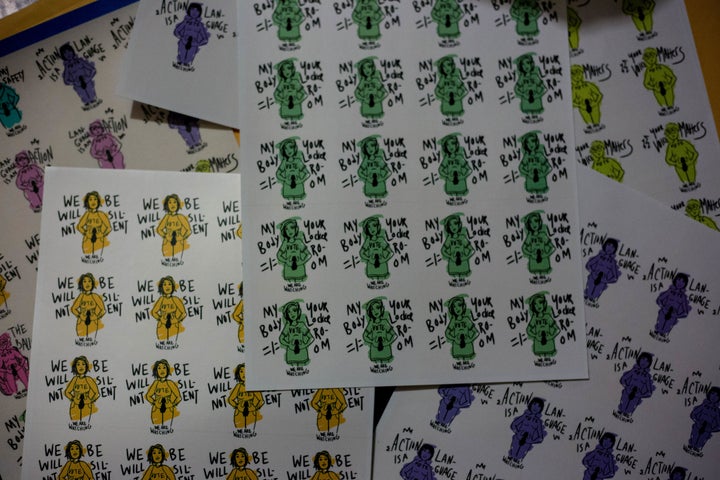 "Essentially, we are taking over Penn's campus with feminist artwork that encourages voter registration and pride in all types of bodies," Silberling told HuffPost.
"We have about 20 students involved who have been working tirelessly all day Sunday, Monday, and into Tuesday to make this work. We want to make a difference and stand up for the safety and respect of all people. We believe in the power of public art."
The artistic statement for the protest can be read in full here:
"While this protest is denouncing Trump, we also want this to be a platform for those who Trump has maligned to feel supported," Silberling said.
"We want to empower the voices of the people who Trump silences, and we want to show that many students at Penn, Trump's alma mater, do not support his hateful behavior and rhetoric."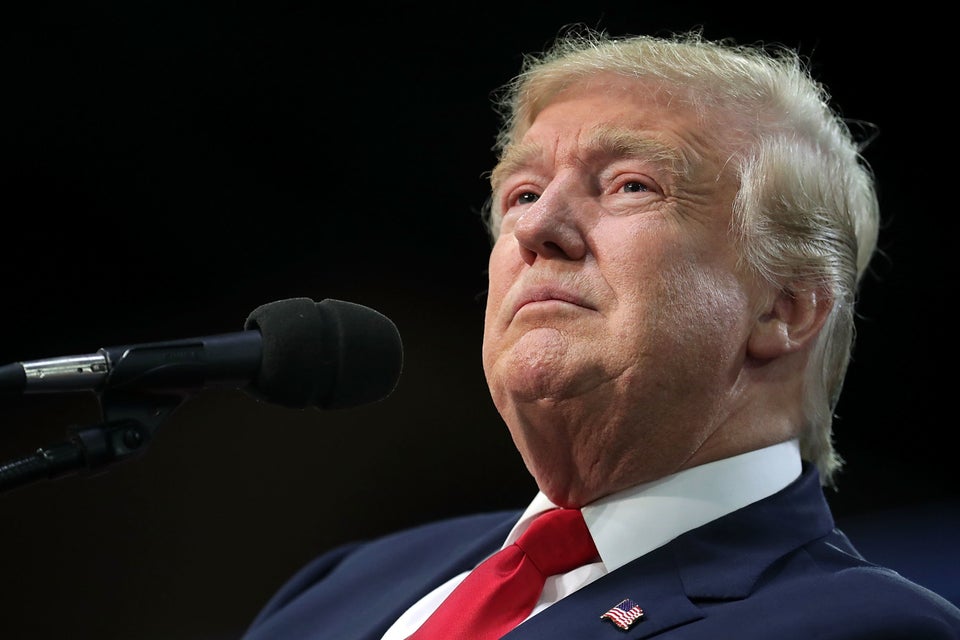 The Internet Is Dragging Donald Trump After That Horrific Debate
Popular in the Community